Okja International Posters Slice Up Characters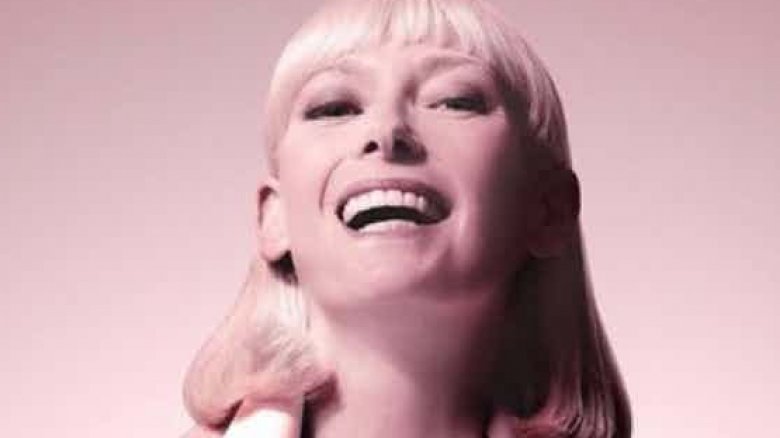 Netflix
The marketing for Okja proves to be a literal cut above the rest. 
Netflix has released (via ScreenRant) a bundle of international character posters the upcoming film Okja. The new promotional material centers around the main human characters from the movie, prepping fans for a, dare we say, tasty viewing experience. 
Because the film centers around the titular Okja, an environmentally sound animal dubbed a "super-pig," the new posters reflect the idea of being snatched up, drawn, and chopped to bits for human consumption. Each portrait image shows characters sliced up into would-be edible sections, similar to how a butcher breaks down a cow or pig, marked with their defining personality traits. The posters are being used to advertise Okja in Korea. 
We see An Seo Hyun as the young protagonist Mija, who serves up chunks of "hero" and "mascot" and an unrecognizable Tilda Swinton as the corrupt CEO Lucy Mirando, who can be sectioned into "billionaire," "sociopath," and "butcher" bits. The posters tease tastes of "revolutionary" and "rebel" in Paul Dano's Jay; "sell-out" and "puppet" in Jake Gyllenhaal's Dr. Johnny Wilcox; and "renegade" and "activist" in Steven Yeun's K. Lilly Collins, who plays Red, and Byun Heebong, who plays Heebong, also snag their own portraits. You can view all seven posters at the bottom of this post. 
Written and directed by Bong Joon-Ho, Okja features giant animals, mysterious and maniacal corporations, "happy pig dreams," and plenty of sweat-inducing action (as evidenced by the film's trailer). 
Since the concept is slightly hard to grasp at first, here's the official synopsis for Okja: "For 10 idyllic years, young Mija has been caretaker and constant companion to Okja, a massive animal and an even bigger friend, at her home in the mountains of South Korea. But that changes when a family-owned multinational conglomerate Mirando Corporation takes Okja for themselves and transports her to New York, where image obsessed and self-promoting CEO Lucy Mirando has big plans for Mija's dearest friend. With no particular plan but single-minded in intent, Mija sets out on a rescue mission, but her already daunting journey quickly becomes more complicated when she crosses paths with disparate groups of capitalists, demonstrators and consumers, each battling to control the fate of Okja... while all Mija wants to do is bring her friend home."
Okja will arrive to Netflix on June 28. While we count the days until then, check out the best movies currently streaming on Netflix.