Marvel's The Punisher Release Date Reportedly Leaked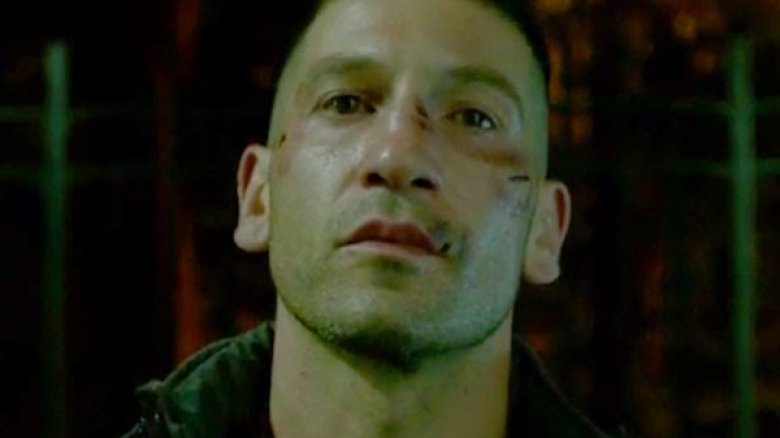 Someone has some explaining to do. 
It appears that the director of Marvel's The Punisher, Dearbhla Walsh, has accidentally revealed when the upcoming superhero series will arrive on Netflix before any official word has been made. 
Walsh seems to have dropped the detail in an interview with The Hollywood Reporter, during which she mostly chatted about the TV experience she's had in the U.K. and how it feels to be the first woman to direct an episode of Fargo. The Irish director slipped up after an innocent inquiry about whether she'd worked in the States before. 
Walsh stated that she hopped across the pond "one other time" to direct episodic TV, but her work "hasn't been aired yet." While she could have simply left the air of mystery lingering, Walsh gave up show specifics.
"[It] was an episode for the new Marvel series The Punisher, which I did just before Christmas, but it's not airing until November. I directed that in New York and edited in L.A., but this was my first directing experience in lovely Canada," Walsh explained. 
Something tells us Marvel won't be too happy about Marsh spilling the proverbial beans. But because we're only six months away from the potential air date, the streaming service will need to issue a statement confirming or clarifying the speculation soon. If the eleventh hour debut chatter proves true, The Punisher will follow just two months after another Marvel and Netflix mash-up: The Defenders, which is set to arrive on August 18. 
The Punisher stars Jon Bernthal as Frank Castle; Ben Barnes (The Chronicles of Narnia) as Billy Russo (aka Jigsaw), Frank's best friend and runner of a military corporation; Ebon Moss-Bachrach (Girls) as Micro, a former NSA analyst; and Amber Rose Revah (Son of God) as Dinah Madani, a Homeland Security agent who's tormented by the Punisher. 
While we wait to find out when exactly Frank Castle will start doling out punishments, take a look at some facts about the character you may not know.