Preacher Season 2 Trailer Reveals Comic Book Influence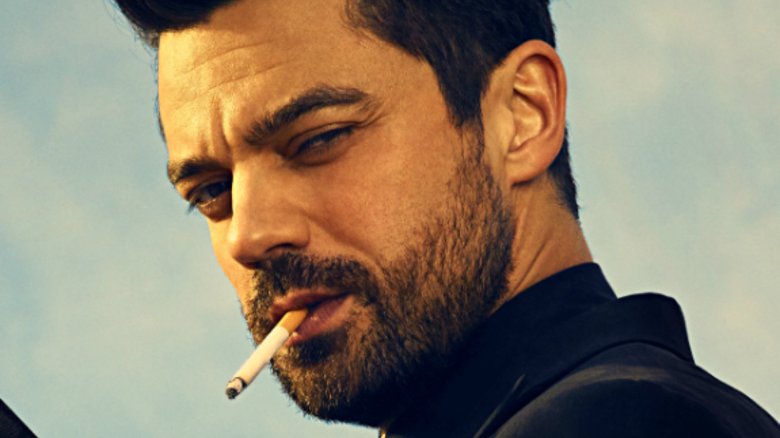 AMC
Preacher is coming back to AMC, and the trailer for the second season should appeal to fans of the comic book series it's based on.
While the first season introduced Jesse Custer (Dominic Cooper) as the Saint of Killers, it also spent a lot of time setting up the show's otherworldly nature, giving it the feel of a kind of prequel. Now that things are established, it looks like the second season will delve further into the comics mythology.
The trailer (via Yahoo) introduces the villainous Herr Starr (Pip Torrens of Star Wars: The Force Awakens) and gives a glimpse of Arseface (Eugene Root) in Hell, where he's joined by none other than Hitler (Noah Taylor of Game of Thrones).
Here's the official synopsis: "The expanded second season, consisting of 13 episodes, is a genre-bending thrill ride that follows West Texas preacher Jesse Custer (Dominic Cooper), his badass ex-girlfriend Tulip (Academy Award nominee Ruth Negga) and an Irish vampire named Cassidy (Joseph Gilgun) as they embark on a aroad trip to find God and are thrust into a twisted battle spanning Heaven, Hell, and everywhere in between."
Seth Rogen and Evan Goldberg created the show for AMC, which is set to return June 25. The duo are also working on an adaptation of Robert Kirkman's comic Invincible.