When Will The Godfather 4K Be In Theaters?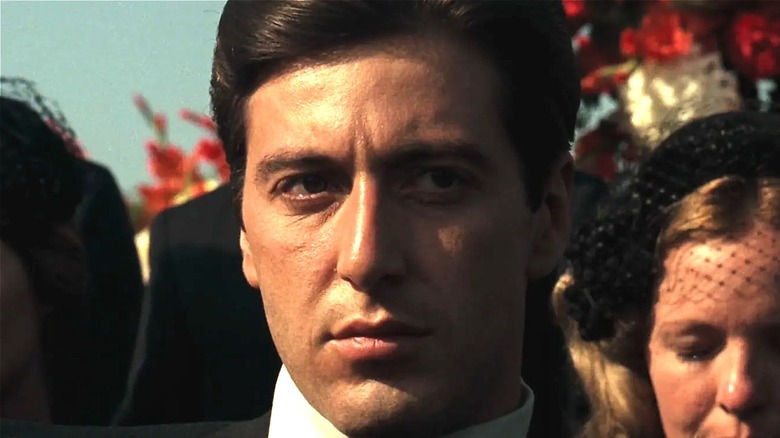 Paramount Pictures
If you were to ask film buffs around the world what the best film in history is, more than one would probably answer with "The Godfather" or "The Godfather Part II." However, as with many other film series, the third entry in the franchise is not nearly as loved by movie connoisseurs. While the first two films enjoy near perfect audience and critical scores on Rotten Tomatoes, "The Godfather Part III" is largely considered the ugly duckling of the bunch with a 68% score from critics on the review aggregator site. 
In 2020, Academy Award-winning director Francis Ford Coppola, who helmed each of the three "Godfather" films, took another stab at the final act of the series by re-editing the third movie and releasing a 4K cut in theaters under the title of "Mario Puzo's The Godfather, Coda: The Death of Michael Corleone." With a title that few would have recommended during its initial release (spoiler alert?), the re-edited film fared somewhat better with critics and currently sits at an 87% rating on Rotten Tomatoes. 
With the success of that release, some have been curious if Coppola might return to the first two "Godfather" films anytime soon. During a panel at CCXP Worlds 2021, Coppola revealed when we might see another theatrical run for those beloved titles (via Collider).
The 4K edition of 'The Godfather' will be released in theaters in 2022
According to Collider, Francis Ford Coppola recently announced that "The Godfather" will be released in a 4K resolution format in theaters sometime next year. The release of the remastered edition of the film will invite fans to celebrate the 50th anniversary of the wide release of "The Godfather." The introductory entry in the film series was first released in theaters on March 24, 1972 (via IMDb), while its sequel followed in the latter part of 1974 (via IMDb). "The Godfather Part III" was originally released in 1990 (via IMDb).
In addition to the planned theatrical re-release, fans will soon be able to enjoy the 4K version of "The Godfather" at home with a new special Blu-Ray set for release next year as well. Back in 2020, Paramount Pictures confirmed that the studio was developing "4K UHD physical and digital releases" for the entire trilogy (via The Digital Bits).
And if that's not quite enough content for your fix of "The Godfather," Paramount is currently in the middle of production on a series about the development of "The Godfather." The series, which will air on Paramount+, will be titled "The Offer" and is set to feature a star-studded cast (via IMDb).