Sin City TV Series Reportedly In The Works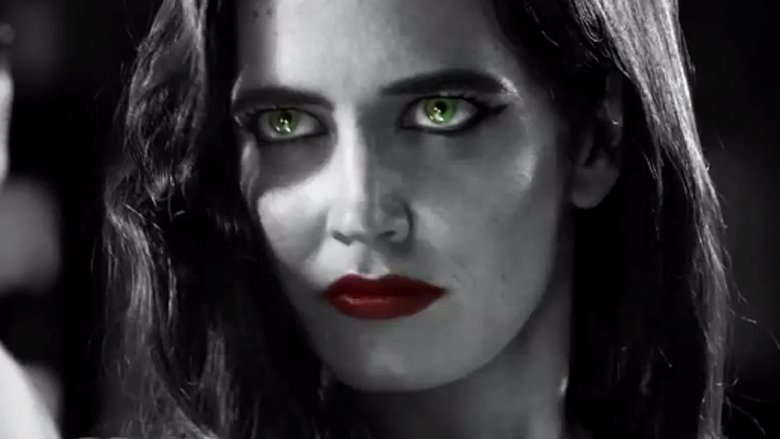 Being bad is just too much fun. Deadline reports that The Weinstein Company will make a return to the Sin City universe with a television reboot series. 
The Sin City show will apparently "hew closely to the graphic novels" written by Frank Miller. His series of neo-noir comics kicked off in April 1991 with the first serialized installment appearing in "Dark Horse Presents Fifth Anniversary Special." Miller's gritty Sin City series have captivated graphic novel enthusiasts and hard crime fans alike, with many citing the connected stories, recurring characters, and distinct black-and-white color palette as standout elements that keep them coming back for more. 
Though the upcoming small screen take will quite literally do things by the book, it reportedly won't follow the Sin City movies (2005's Sin City and 2014's Sin City: A Dame to Kill For). The series is intended to be a "far departure from the films"  and will introduce "original characters and timelines within the Sin City universe." Miller teamed up with Robert Rodriguez to co-direct both films, which collectively pulled in almost $200 million worldwide, making the movie duo one of the Weinstein Company and Dimension's most valuable assets. 
Glen Mazzara (The Shield, The Walking Dead) will write the series. He's also set to serve as showrunner. Underworld helmer Len Wiseman, who also has television experience in Lucifer and Sleepy Hollow, is slated to direct the pilot. Joining Mazzara and Wiseman is Stephen L'Heureux, who will both oversee direction and produce the series. L'Heureux produced the second Sin City film back in 2014. Of course, Bob and Harvey Weinstein will also have a hand in production. It's currently unknown if Miller or Rodriguez will be involved in the Sin City series.
Networks are reportedly circling the project, but considering how graphic the graphic novels and films are, run-of-the-mill cable networks like CBS or ABC will likely step away. Perhaps the show will find a home on FX or HBO, or even strike a deal with a streaming service like Hulu or Netflix, where content restrictions are far more lax.  
While we wait for more information on the dark and dangerous series, take a look at these comic book-to-film adaptations that weren't nearly as enjoyable as Sin City.