Supernatural Academy - What We Know So Far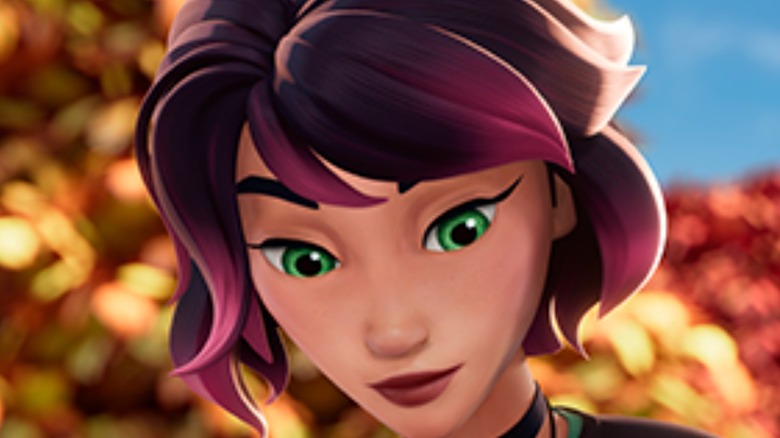 41 Entertainment / Peacock
The "Supernatural Academy" book saga is set to become an animated series on Peacock, according to Variety. Written by Jaymin Eve, the "Supernatural Academy" series currently has three books, which will no doubt provide plenty of inspiration for the upcoming show they've inspired. For those unfamiliar, the series takes place at a legendary bastion of higher learning. However, unlike most boarding schools, this particular one hosts a diverse student population of supernatural beings.
The students at Supernatural Academy include shape-shifters, wizards, vampires, and those born with fey (faerie) powers. That is quite the combination of elements. Needless to say, the teachers have their hands full with instructing the student population during and outside school hours. And, of course, we can also expect there to be plenty of romance, love triangles, and lots of personal drama. Now that we know a "Supernatural Academy" animated series is coming, what exactly can we say about the release date, cast, and plot?
When is the release date for Supernatural Academy?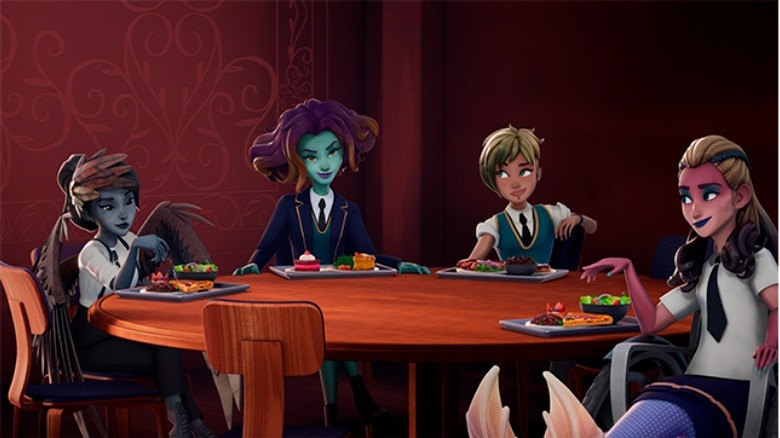 41 Entertainment / Peacock
Luckily for us, there is a definitive release date for "Supernatural Academy," and it isn't very far away. The series was first teased in 2019 when Variety reported that popular animation company 41 Entertainment was working on an adaptation of the books. At the time, author Jaymin Eve said in a statement, "I could not be happier to see my work on the screen in animation, and I am thrilled to partner with 41E, who have shown such interest in the characters and worlds that I created." Now that vision is close to coming together.
According to Variety, "Supernatural Academy" will premiere on January 20, 2022. Each episode will be a half-hour long, and the season has a confirmed 16 episode run. The show will be available on the streaming service Peacock, which offers plans starting at $4.99 a month with ads, going up to $9.99 a month to watch ad-free. Some Peacock content is available for free, but it's not clear at this time if "Supernatural Academy" will be included. 
Who is in the cast of Supernatural Academy?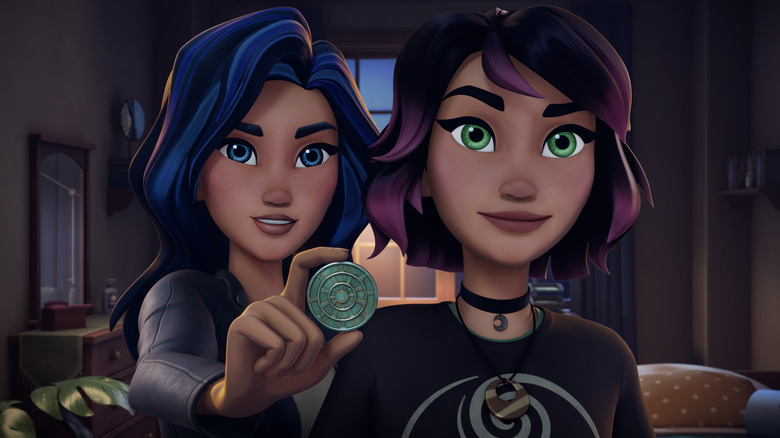 41 Entertainment / Peacock
The cast of "Supernatural Academy" is already robust.  The show will feature the talents of Larissa Dias from "Falling Skies" as Jessa Lebron, Gigi Saul Guerrero as Mischa, prolific voice actor Vincent Tong as Maximus, and Brian Drummond, who has lent his voice to everything from "Ninjago: Masters of Spinjitzu" to "Death Note," as Headmaster Kristov. Other actors on the series include Cardi Wong, Shannon Chan-Kent, Bethany Brown, Barbara Kottmeier, and Kathleen Barr.
The main characters in "Supernatural Academy" are Jessa Lebron and Mischa Jackson. Separated at birth for mysterious reasons, the sisters reconvene at the titular magical academy. However, their reunion isn't without drama, and we're sure to see plenty of interpersonal conflict between the two. Dias is best known for her work on "Supernatural" (we're sure she also had some thoughts on how the show ended), while Guerrero is recognized for her talents on "Marvel Super Hero Adventures." Considering the environment of the show, there is also plenty of potential for new or unannounced characters to show up.
What is the plot of Supernatural Academy?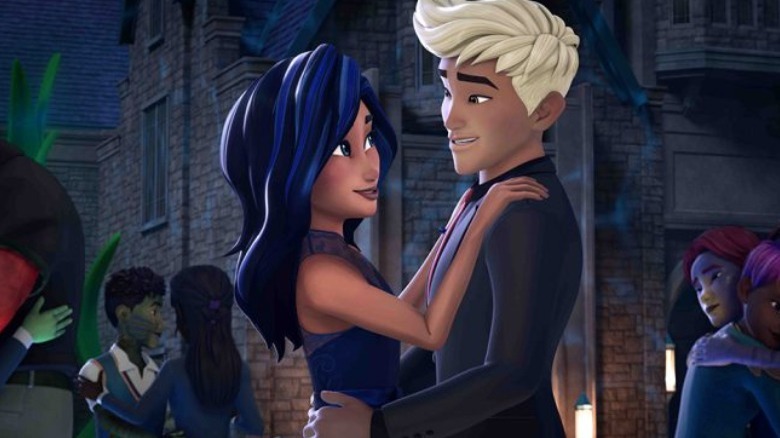 41 Entertainment / Peacock
As we covered, "Supernatural Academy"  follows two sisters who are brought together at a school for those that have been blessed (or cursed) by the paranormal. Sisters Jessa and Mischa are opposites of each other –- Jessa is a popular girl with all of the friends, while Mischa has been a perpetual outsider her entire life. Their parents made the decision to separate them when they were very young, and that fateful decision is one of the central elements on which the story turns. We can't help but wonder: What makes the sisters so different or special that would call for such an extreme action?
The sisters will have to learn to live with each other while also navigating rocky relationships, conflict with friends, parental betrayal, and trust issues galore. This, of course, will all be further complicated by the fact that nobody is just a normal human. What do friendships and dating look like when shape-shifting and magic are involved? We're sure to get a better insight when "Supernatural Academy" is released at the end of January 2022 on Peacock.