One Piece's Guinness World Record Isn't What You'd Think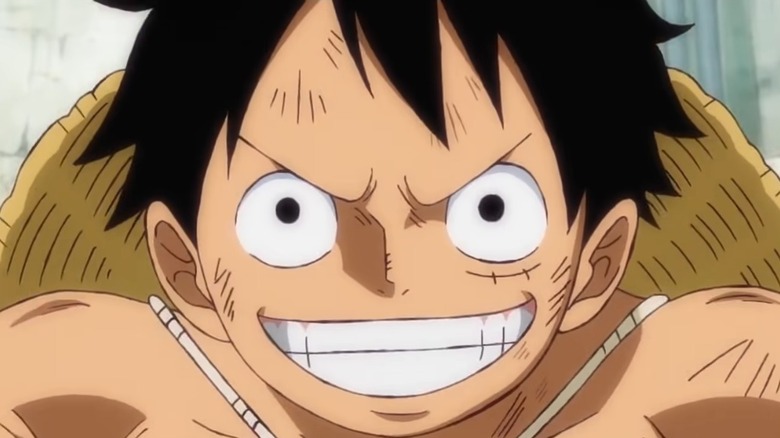 Toei Animation/Crunchyroll
"One Piece" is perhaps one of Shonen Jump's most well-known and celebrated anime and manga. Created by Eiichiro Oda, "One Piece" focuses on Monkey D. Luffy, whose enormous appetite for food is almost as impressive as his appetite for adventure on the high seas. Luffy, of course, gains a crew, dubbed the Straw Hat Pirates, and they all embark on a quest for the greatest treasures. "One Piece" combines Oda's stand-out artwork with memorable story arcs to create a work that's now been going on for multiple decades.
While "One Piece" has managed to cause countless fans to become enthralled in the epic pirate adventures of Luffy and the Straw Hats, the series has also managed to achieve some impressive feats for both an anime and manga. The anime recently premiered Episode 1,000 (via Crunchyroll), while the manga volume has reached 100 (via ComicBook.Com). Basically, "One Piece" is also a series about breaking its own personal records. However, the series achieved one impressive Guinness World Record that some fans may not even know.
One Piece set a record for most printed comic series by one author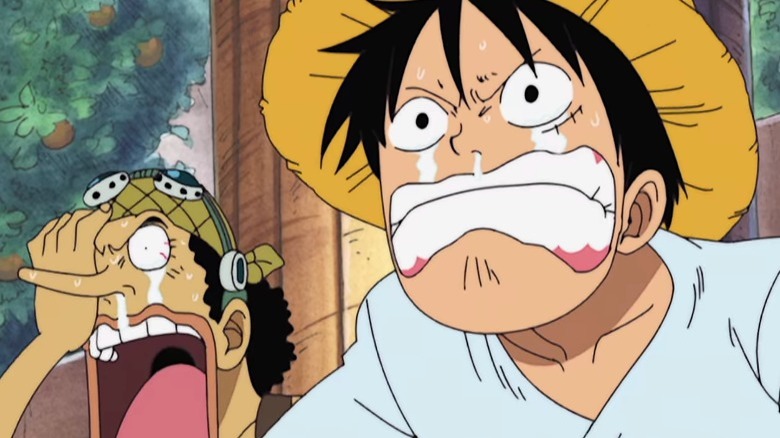 Toei Animation/Crunchyroll
The "One Piece" manga has consistently run from Shonen Jump since 1997, with Eiichiro Oda as still the main author (per Anime News Network). Besides showcasing Oda's talent at weaving such a long and involved story, it's caused the author to achieve a world record. In 2015, Oda broke the Guinness World Record for most printed comic series by one author (via Guinness World Records). According to Guinness, by that point, the "One Piece" manga had sold an astonishing number of 320,866,000 copies. The manga sales haven't slowed down in the slightest since Oda broke the record. According to The Mainichi, the 100th volume of the manga, released in September 2021, immediately sold over a million copies. As a whole, the manga is on pace to soon sell a total of 500 million copies.
Reaching the 500 million club is a fitting feat for "One Piece" at this point, as the long-running series is finally nearing its conclusion. In 2019, Oda noted that he planned on ending "One Piece" in five years. The author already knows how he will end the series and has only revealed his planned conclusion to his editors (via Anime News Network). Whatever Oda has planned after the end of "One Piece," we certainly hope that he'll take time off and get some much-deserved rest, because it's truly a labor of love to produce that much manga.