The Character Everyone Forgets Naya Rivera Played In The Fresh Prince Of Bel-Air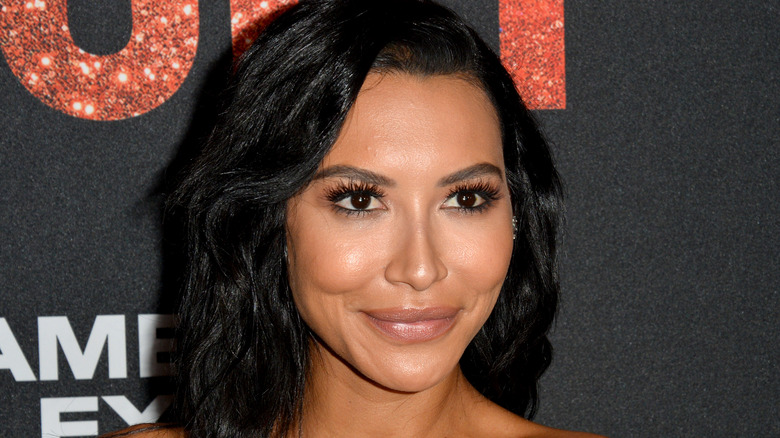 Featureflash Photo Agency/Shutterstock
Per her IMDb profile, the late Naya Rivera started her career in the early 1990s and into the 2000s as a child actor with guest appearances on shows like "Family Matters," "Baywatch," "Smart Guy," "Even Stevens," "Soul Food," and "8 Simple Rules." Prior to her star-making turn on "Glee," she had a recurring role on "The Bernie Mac Show," but it was "Glee" that really put her on the map. Her Santana Lopez became, as Refinery 29 termed it, a "queer Afro-Latinx icon." The outlet pointed to her powerful performances, which were subtle, pointed, and "brought out the best queer narratives in 'Glee' during its six-season run."
But, before Rivera was belting out songs like "La Isla Bonita" with guest star Ricky Martin and issuing her brand of savage wit on the Ryan Murphy-produced Fox show, you might have seen her as an adorable little girl on "The Fresh Prince of Bel-Air." You might not have recognized her, as she was only about six years old at the time of her appearance.
Rivera played an imaginary member of the Banks family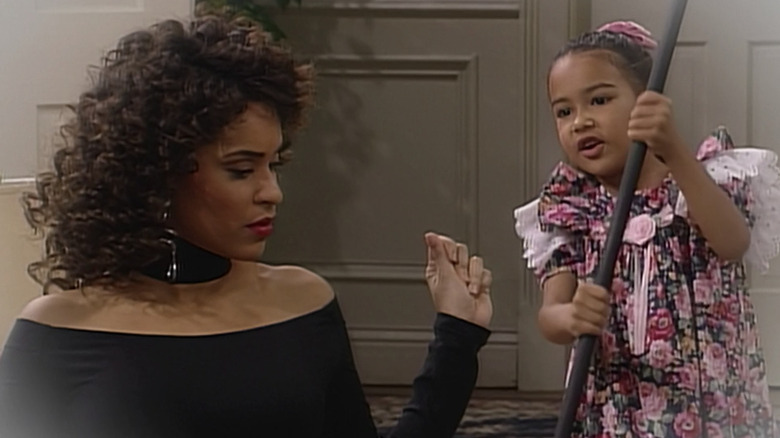 NBC
One of Naya Rivera's earlier roles was playing the character of Cindy in a Season 3 episode of "The Fresh Prince of Bel-Air." In the third season, Vivian Banks (Janet Hubert) becomes pregnant with her fourth child. Eventually, her child, the character of Nicky Banks, was added to the cast and was played by numerous actors, including Ross Bagley in the fifth and sixth seasons. However, before this happened, the NBC show featured an episode in which the different family members speculate how life would change with a new Banks in their midst, and Will (Will Smith) imagines himself the head of a too-perfect family.
The 16th episode of the third season is called "Bundle of Joy" (via IMDb). In this episode, everyone in the Banks household imagines what will happen when the new baby arrives. Ashley (Tatyana Ali) fears that everyone will forget her existence. Carlton (Alfonso Ribeiro) worries about losing some of his inheritance. Meanwhile, butler Geoffrey (Joseph Marcell) finds the idea of having to care for another family member to be too much.
Meanwhile, Hilary's (Karyn Parsons) view is much rosier: She daydreams that the child will wait on her hand and foot. In her imagination, she's 30 years old and still living at home. Her new little sister, Cindy (Rivera), is called in to tell her she's pretty, bring her a drink, and fan her while she lays on the sofa. Hilary is, as usual, self-obsessed and gets Cindy a shoeshine kit so that the little girl can do more work for her.
It's a memorable one-off scene for sure. Rivera is adorable and showcases a charisma that shows beyond a doubt that she's got stardom in her future. It's unfortunate that she's no longer with us, entertaining fans with her formidable talent.