Coyote Vs. Acme - What We Know So Far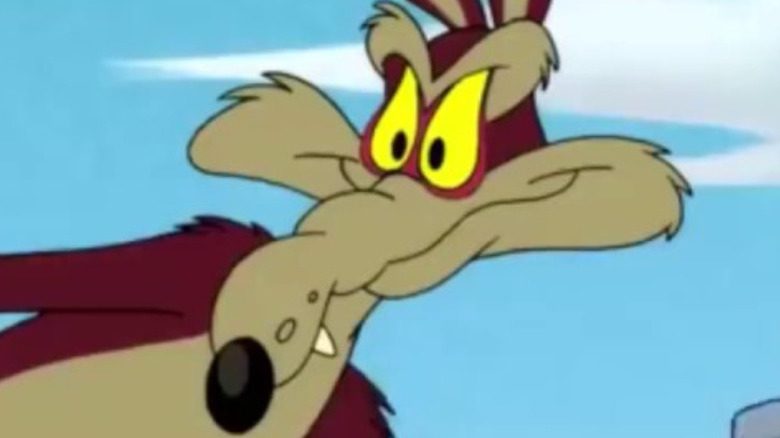 Warner Bros.
The "Looney Tunes" franchise is one of those properties that will simply never die. Hailing from the golden age of 20th-century animation, the familiar characters devised by Warner Bros. have remained a consistent part of multiple generations. This is evident in the recent release of "Space Jam: A New Legacy," which prooves Looney Tunes characters remain relevant even to this day. There's a new example speeding towards us all with an enthusiastic "Meep Meep!" in the upcoming Wile E. Coyote and the Road Runner movie.
Entitled "Coyote vs. Acme" and based on the humorous New Yorker article written by Ian Fraizer, the film will finally bring the eponymous Road Runner and Wile E. Coyote to the big screen in starring roles. Though the film does have an official release date on the horizon, Warner Bros. has yet to reveal much about the film's cast or plot. There's a lot to talk about when it comes to this project based on a beloved property. With that in mind, here is what we know so far about "Coyote vs. Acme."
What is the release date for Coyote vs. Acme?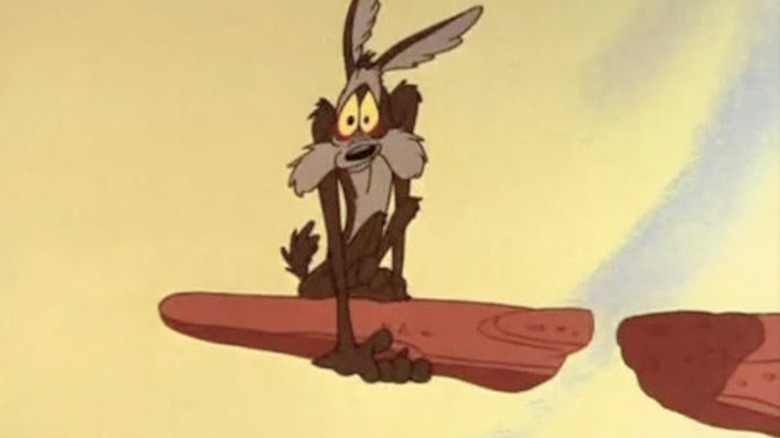 Warner Bros.
While "Coyote vs. Acme" has been in the works for several years now, Warner Bros. did not set a release date for the project until Christmas of 2020. According to Deadline, Warner Bros. Pictures Group Chairman Tony Emmerich announced an official theatrical release for the film on July 21, 2023. Contrary to more recent Warner Bros. releases, "Coyote vs. Acme" will not receive a simultaneous release on HBO Max. This time around, it's all theatrical.
As for when "Coyote vs. Acme" will find its way to streaming services, that is entirely yet to be determined. The switch in focus from a split between theatrical releases and streaming sites to just theatres seems arbitrary from Warner Bros., especially when considering Disney's success with the former approach. However, it likely has everything to do with the transition out of the COVID-19 pandemic, where leaving one's house to enter theatres was practically a non-option. Basically, as COVID restrictions loosen, Warner Bros. will place more of its chips on pure theatrical releases.
Who is in the cast for Coyote vs. Acme?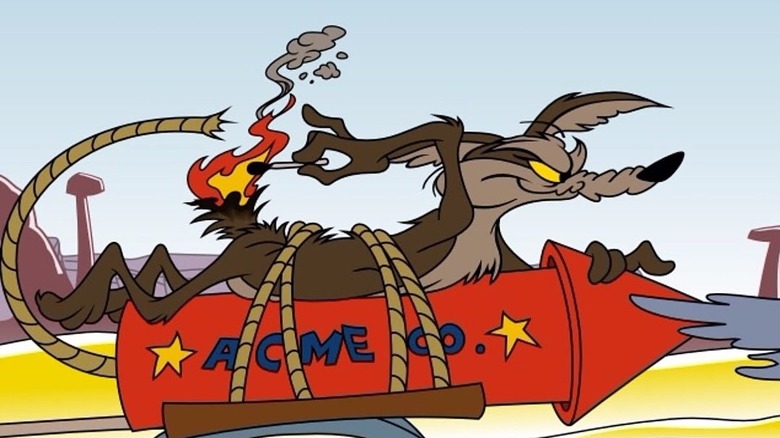 Warner Bros.
So far, Warner Bros. has not announced any of the cast members set to appear in "Coyote vs. Acme" — which may not seem like much of an issue at first given Wile E. Coyote and the Road Runner's near-muteness. Famous for his sharply worded wooden signs, Wile E.'s personality is expected to come through in his writing. On the other hand, the Road Runner speaks more through his actions than words.
That being said, the movie is called "Coyote vs. Acme," not "Coyote vs. Road Runner." In other words, the film is expected to feature a fair amount of characters from the Acme Corporation, the same company responsible for designing all of the ill-functioning traps that Wile E. Coyote sets with the expectation of catching the Road Runner. Whether these Acme-corp big-wigs will be animated alongside our two Tunes or portrayed by live-action actors (à la the recent "Tom & Jerry" movie) is yet-to-be-revealed.
What is the plot of Coyote vs Acme?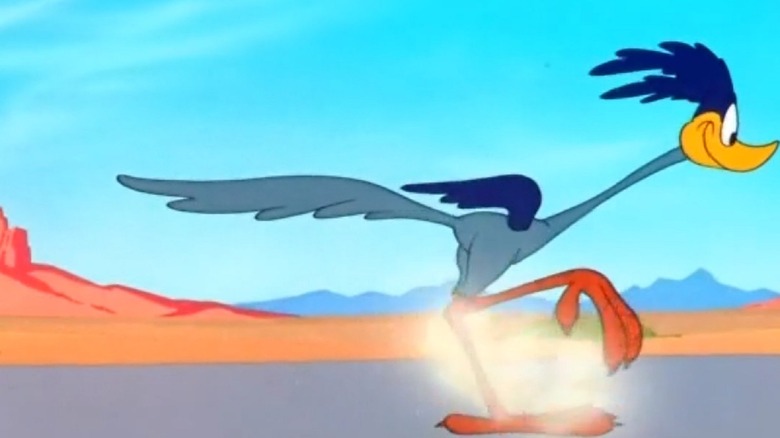 Warner Bros.
As previously alluded to, Road Runner has traditionally depicted a customer-provider relationship between Wile E. Coyote and Acme. This remains true despite the infinitely hilarious ways Acme's contraptions typically backfire on the starving coyote. However, if the original New Yorker article is any indication, the film will focus on Wile E.'s attempts to obtain legal compensation for all the injuries he has sustained over the years.
Whatever the reason for their conflict, the concept seems promising. While silent characters like Road Runner and Wile E. are unforgettable in shorts and with others, it's hard to imagine them carrying an entire movie on their own. Involving the infamous Acme Corporation and potentially staging the film as a legal drama are unique ways to add some diversity while staying within the universe established by the original cartoon.
On top of that, the story in question is also in good hands, with "Guardians of the Galaxy" director James Gunn writing the screenplay along with Jeremy Slater, Jon Silberman, Josh Silberman, and Samy Burch.