New Trailer For The Gifted Unleashes Mutant Powers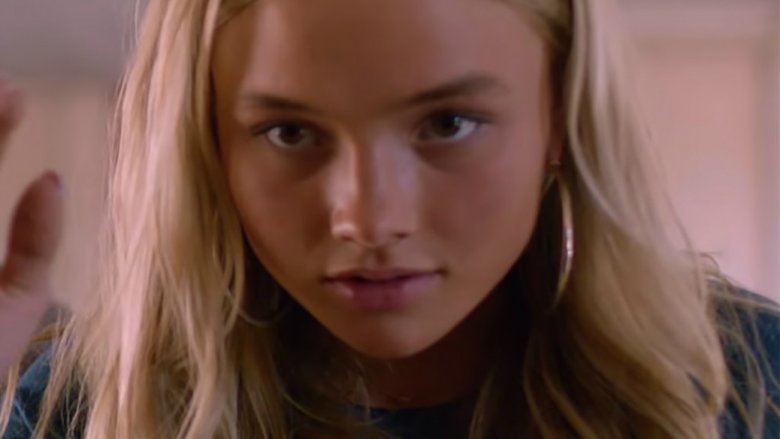 While the first trailer for Bryan Singer's upcoming FOX series The Gifted revolves around the family at its center, a new sneak peek assures us that this certainly is an X-Men show.
The trailer, titled "When You Find Yourself in a Different World," showcases the powers of some of the young mutants and provides a look at the new breed of Sentinels who are after them.
The series follows Lauren/Polaris (Emma Dumont) and her brother Andy (Percy Hynes), who are suddenly unable to hide their powers any longer. The show co-stars Sean Teale as Eclipse and Jamie Chung as Blink, along with Stephen Moyer (True Blood), Amy Acker (Person of Interest), and Natalie Alyn Lind (Gotham).
Here's the official synopsis: "Reed and Caitlin are two normal suburban parents whose lives get thrown into chaos when they discover that their children possess mutant powers in The Gifted. Teens Lauren and Andy are involved in an incident at their high school which reveals their mutual powers to the world, forcing their parents to flee their old lives in order to protect their children. The Strucker family goes on the run from the government agency the Sentinel Services, which includes Agent Jace Turner, who is determined to protect the rest of the population from mutants. And things are made even more complicated by the fact that Reed is a prosecutor in the district attorney's office tasked with going after mutants, which is why his children hid their powers from him for as long as possible. But with the family on the run, their only hope comes in the form of an underground network that helps mutants in trouble — and it's full of mutants dealing with their own issues."
Burn Notice creator Matt Nix will serve as showrunner on the series which is said to take place in the same universe as the X-Men movies. 
We'll keep you posted as more details emerge. Until then, find out why it's the most anticipated new show of the fall.