'Animaniacs' Reboot Announced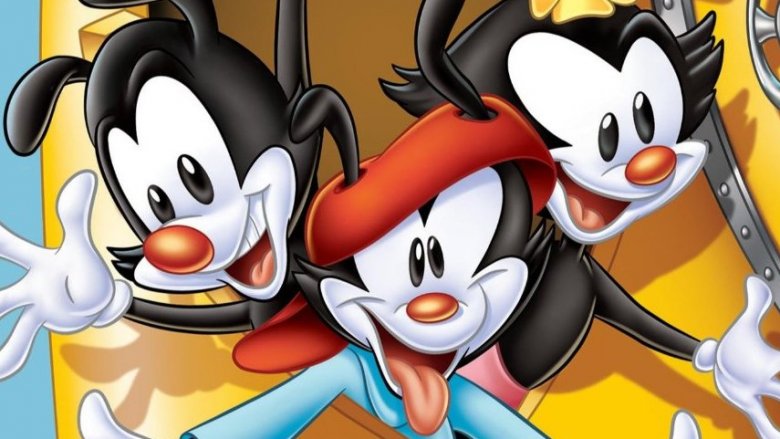 Grab those remotes, grown up '90s kids—Animaniacs are heading back to the airwaves.
Indiewire reports that a reboot of the popular Warner Bros. series, which was a critical and ratings favorite during its original five-season run between 1993-'98, is in active development. Although the outlet's sources caution that it's still in the early phases, interest is apparently high; the show has enjoyed a resurgence in interest since episodes of the series were added to the Netflix library, and the studio's eager to add Animaniacs to the list of properties to receive a nostalgia-driven revival.
A joint production between Warners and Steven Spielberg's Amblin Television banner, Animaniacs won an impressive eight Emmys during its initial 99-episode stint on the schedule, spawning a variety of spinoffs in other media (as well as another animated series, Pinky and the Brain) along the way. Tapping into the zany humor that fueled Warners' vintage Looney Tunes shorts and adding a meta layer, the show revolved around the antics of Yakko, Wakoo and Dot Warner, siblings said to have been trapped in the studio's water tower since the '30s—a setup that left plenty of room for jokes targeted at adults as well as kids and helped broaden the show's audience in the bargain.
News of the Animaniacs reboot comes at an opportune moment in terms of reuniting the original voice cast. Series stars Rob Paulsen, Tress MacNeille, and Jess Harnell are already back together and working on Animaniacs Live!, a stage show that launched last month with plans to add more dates this year. See what Harnell and some of your other favorite voice actors really look like right here.