Get Your First Look At The Netflix Sequel Texas Chainsaw Massacre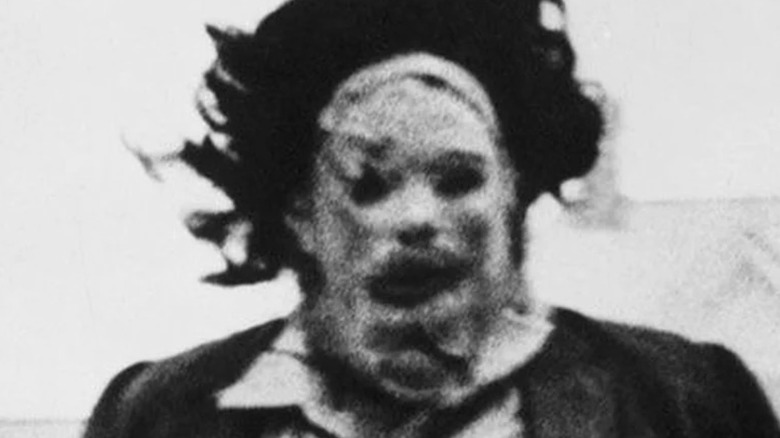 Bryanston Distributing Company
The horror genre was changed forever in 1974 when director Tobe Hooper made "The Texas Chain Saw Massacre," a violent slasher inspired by the infamous crimes of Ed Gein that also serves as an allegory for the meat industry. The film follows a group of young adults who stumble into a family of cannibals living in the sun-soaked Texas countryside. The violence comes at the hands of the silent, chainsaw-wielding Leatherface (Gunnar Hansen), who is now considered one of the most iconic horror villains.
"The Texas Chain Saw Massacre" is widely regarded as one of the greatest and most influential horror films of all time. The same cannot be said of its seven sequels and other properties, which saw varying levels of success but never quite lived up to the original. Despite this, the franchise continues to roll on, and the latest installment is looking to honor the legacy of Hooper's first film.
Netflix's "Texas Chainsaw Massacre" will be a direct sequel to the 1974 film, and now, we have our first look at what's to come.
Netflix's Texas Chainsaw Massacre brings Leatherface out of retirement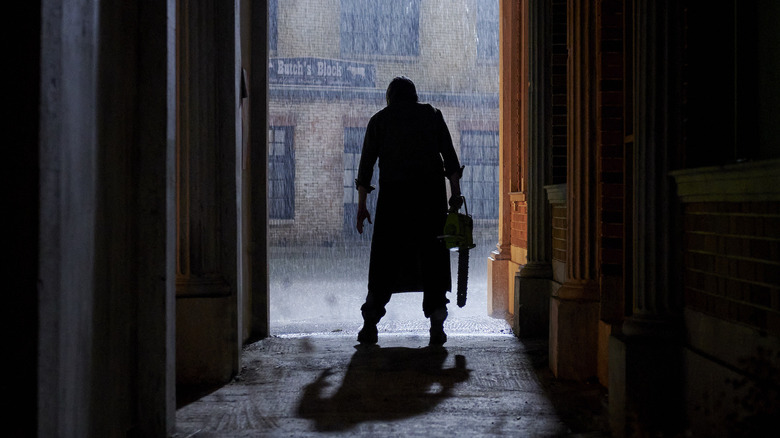 Yana Blajeva/Netflix
In addition to scoring an interview with the cast and crew of "Texas Chainsaw Massacre," Entertainment Weekly also got an exclusive first look at the upcoming slasher. The images show an older but still menacing Leatherface (Mark Burnham), lurking with his weapon of choice in hand, and four of the franchise's new stars: Elsie Fisher, Sarah Yarkin, Nell Hudson, and Jacob Latimore.
"Texas Chainsaw Massacre" picks up several years after the original film, with Leatherface laying low until he's once again provoked by a group of outsiders. Writer Fede Álvarez ("Don't Breathe") said that while the first film focused on the "culture clash between the countryside and the city," this sequel will tackle hipsters "trying to gentrify small-town America" (via EW).
Álvarez, who wrote the story with Rodo Sayagues, successfully rebooted the beloved "Evil Dead" franchise in 2013 and intends to honor "The Texas Chain Saw Massacre" in the same way.
"...it has the simplicity of that first film. We wanted to come up with a very simple premise [with] a powerful domino effect. Everything is set up in the right place — all you have to do is push the first domino and everything will happen effortlessly," said Álvarez (via EW).
"Texas Chainsaw Massacre" will be streaming on Netflix on February 18.