Steven Spielberg Just Opened Up About A Possible New Project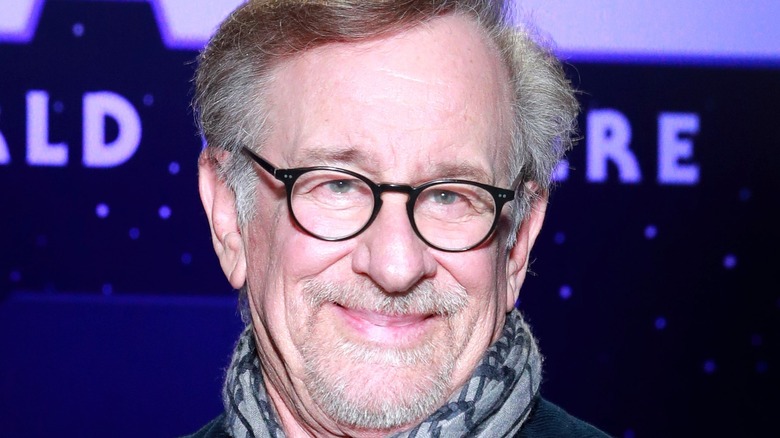 Rich Fury/Getty
Steven Spielberg has been making movies for over half a century, and he's proven himself adept at tackling just about any genre in that time. The early years of his career saw him master horror fare courtesy of "Duel" and "Jaws." After that, his fascination with the unknown led him to craft sci-fi classics such as "Close Encounters of the Third Kind" and "E.T. the Extra-terrestrial," among others.
The veteran director is also known for helming blockbusters that have stood the test of time, most notably in the form of "Jurassic Park" and the "Indiana Jones" movies. Both of those franchises currently have brand new sequels in the works, and Hollywood will undoubtedly keep milking these intellectual properties for years to come. If prestigious dramas and thrillers are more your cup of tea, however, Spielberg has excelled in that department too, as evidenced by movies like "The Color Purple," "Munich," "Lincoln" and "Schindler's List."
Needless to say, Spielberg has attained a legacy that most filmmakers could only dream of. However, the acclaimed director shows no signs of slowing down quite yet as he's planning another project that will see him explore fresh cinematic terrains.
Steven Spielberg wants to make a Western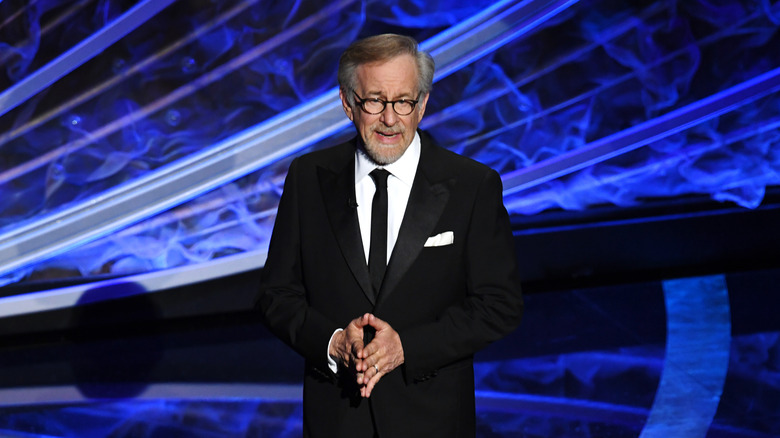 Kevin Winter/Getty Images
"West Side Story" scratched Steven Spielberg's lifelong itch to make a musical. With that project almost in the rearview mirror, the director seems keen on ticking off more bucket list items before he calls it a day.
In a recent interview with Kevin Polowy of Yahoo ahead of the release of "West Side Story," Spielberg said that he has plans to visit the Old West in the near future. "I was asked that question over the last 40 years of my career, if not longer, and I always said a musical was the one thing I haven't done," he revealed. "The thing I neglected to say, which I've never done, and the one genre that I haven't really tackled yet, is the Western. So, who knows, maybe I'll be putting on spurs someday, who knows?"
Spielberg then went on to say that he has "a few in development right now" and it's just a matter of focusing on the project that takes shape first. For now, we can only dream of what Western tale he might dream up.