The Comeback Actor Robert Michael Morris Dead At 77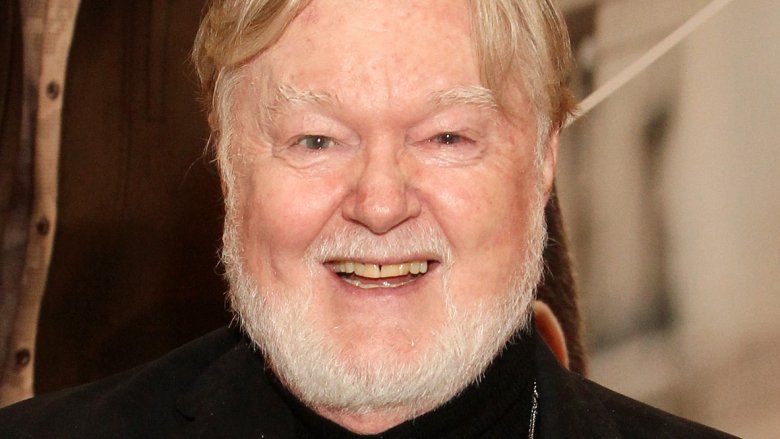 Getty Images
Deadline reports that actor and teacher Robert Michael Morris died on Tuesday, May 30. Morris' exact cause of death isn't currently known. He was 77. 
Morris got his start in the acting world as a part of the Catholic University Repertory Company, after which he began teaching theater in high schools and colleges across the United States. Following his run in academia, Morris settled down in New York City to pursue his dream of becoming an actor. In an interview with After Elton, Morris explained his reasoning for relocating to the Big Apple: "I moved to New York so I could find out what it was like to be a professional actor because my students were all asking questions and all I had was academic knowledge. I didn't have any real professional knowledge."
Morris started off by appearing in commercials and hopping aboard off-Broadway projects. His most notable role was in Cloud 9, a two-act play originally written by British playwright Caryl Churchill. The New York production featuring Morris was directed by Tommy Tune. 
Morris' first professional audition was in 2005 for the HBO series The Comeback, starring Friends alum Lisa Kudrow, where he soon landed the part of Mickey Deane, the flamboyant best friend/hairdresser/"guard dog" of Kudrow's Valerie Cherish. Kudrow and one of Morris' former college students, Michael Patrick King, wrote the role specifically for Morris.
The series saw substantial success, launching Morris onto a trajectory toward additional starring roles. He made memorable guest appearances in television series like Will & Grace, How I Met Your Mother, Arrested Development, and 2 Broke Girls. In 2014, HBO refreshed The Comeback, and Morris reprised his role as Mickey. 
Morris' colleagues expressed their heartbreak at the news of Morris' passing. King said (via Deadline), "Robert Michael Morris was an inspiration to write for and to be around. His creativity was only matched by the joy and gratefulness he felt for each day he got to live his life as an artist." Kudrow honored Morris' memory on social media. "We lost Robert Michael Morris today. He left us with many wonderful gifts, most importantly, an example of what a truly good soul looks like," she wrote in a tweet. 
Busy Phillips, known for her work as Kim Kelly in the cult classic series Freaks & Geeks, remembered Morris fondly. "Loved his work so much on The Comeback," Phillips tweeted. "He was a gem and a light." Spotlight actor Michael Cyril Creighton also responded to Morris' death. "Oh h*** no. He was a treasure and an inspiration. Long live Mickey from The Comeback," Creighton wrote on Twitter. 
Morris' most recent role was as Stan Hoister on the ABC sitcom The Middle.