The Hulu Astroworld Documentary Controversy Explained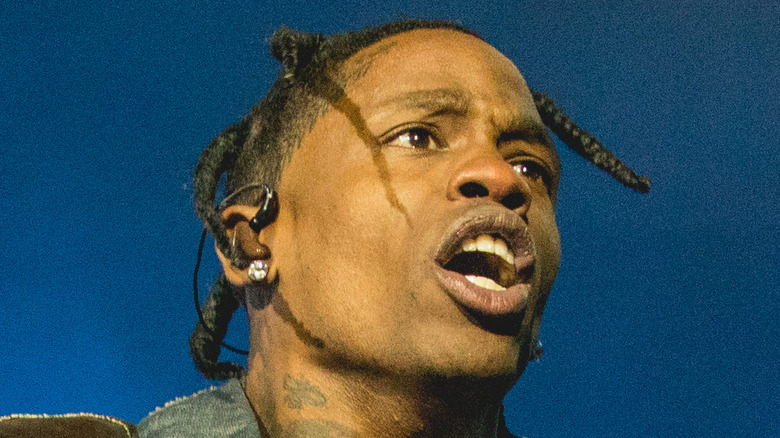 Rick Kern/Getty Images
Many Hulu users were surprised to find a documentary on the Astroworld tragedy on their homepage. Less than a month after 10 people were fatally injured at Travis Scott's annual festival, there was already a full "Fyre Fest"-style doc breaking down what happened.
On Friday, November 5, 2021, many people were injured and 10 of them were killed after a crowd surge at Astroworld. The youngest was 9-year-old Ezra Blount, who succumbed to his injuries days later, per People. Scott, his co-performer Drake, Live Nation Entertainment Inc. (the event production company that put on Astroworld), and Harris County Sports and Convention Corporation have been named in multiple lawsuits by victims (per Vulture). The incident is still under investigation by the Houston Police Department, although according to KHOU, Harris County declined to conduct its own independent investigation.
With the metaphorical dust still hanging in the air, fans believe it was hasty to already issue a definitive documentary. "Hulu making a documentary about Astroworld is in poor taste all around," tweeted @LilAioli. "People are still burying their loved ones. The legal cases haven't even started. Great documentaries are done when all the facts are laid out. Not enough time has passed to fully discuss this." Hulu quickly pulled the feature from their service, according to Variety. However, the audience characterization of "Astroworld: Concert from Hell" gets almost everything wrong.
Hulu did not produce a full-length Astroworld documentary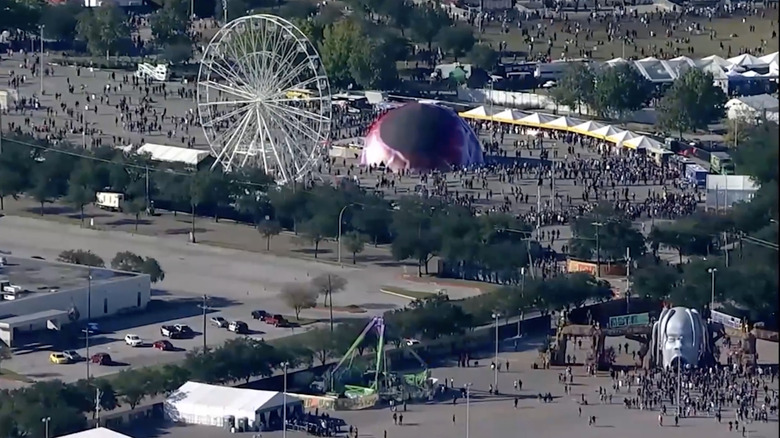 KTRK
If "Astroworld: Concert From Hell" was a feature-length documentary already trying to lay down the definitive telling of the events of November 5, it would indeed be too soon. The police investigation isn't over, and their version has already gone through some changes. Just one example: Houston Police Chief Troy Finner originally supported rumors that a security guard had been injected with a mystery drug at the event; he then walked back those statements in a November 10 press conference.
However, "Astroworld: Concert From Hell" is, in fact, a news special produced by local ABC affiliate KTRK. It does not set out to define the event for history, rather it is a piece of long-form journalism done by a local news station. Hulu has been breaking out individual long-form news pieces like this recently. For example, the "20/20" special on "Real Housewives of Salt Lake City" star Jen Shah is still available as a standalone film like the Astroworld special had been. "Astroworld: Concert From Hell" is still available to watch at KTRK.
Documentaries are going through an identity crisis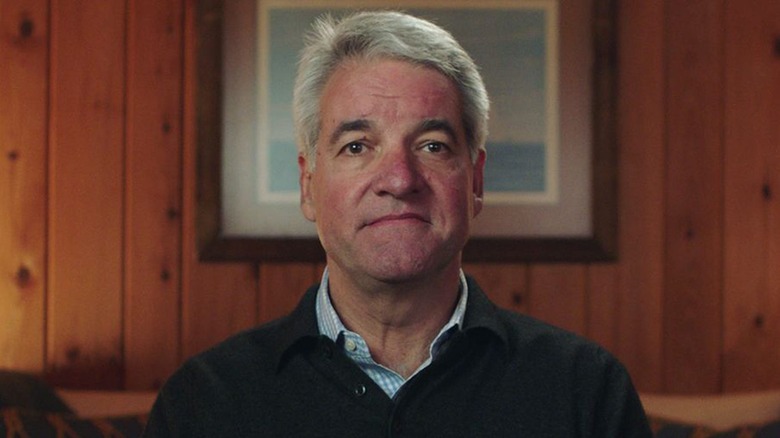 Netflix
Sensationalist docs are going through a public reckoning at the moment. After the dual Fyre Fest docs and both seasons of "Tiger King," people are asking what exactly documentarians owe their subjects and the audience. The Ringer reported that Hulu's "Fyre Fraud" producers actually paid Billy McFarland for his participation in their documentary, seriously calling into question the ethics of that film. And "Tiger King" was criticized by The Atlantic for framing its story in the soapiest way possible, rather than actually focusing on animal welfare and the tragic death of Joe Exotic's husband Travis Maldonado. Meanwhile, true crime docs — on TV, film, and in podcasts — have come under fire in The New York Times for stoking a general mistrust in the world even as crime rates fall overall.
The promotion of "Astroworld: Concert From Hell" highlights many of the issues surrounding the current wave of documentaries. For one, putting something out before the funerals have even happened arguably looks callous. There has also been so much misinformation surrounding the events of Astroworld, like the alleged mad injector. Actual vetted reporting could be useful in this time before history is written. But at the same time, the special's name and certain editing choices could be seen as needlessly sensational. 
Writer Ashley Ray explained the double-edged sword of the news special on Twitter, opining, "do i prefer a quick vetted doc by hulu instead of people turning to youtube detectives making their best guess? yeah. do i think it's also a terrifying way to quickly make the present seem like the past? Yeah." How can journalists be edifying without being exploitative or sensationalist? It's a question that's as old as reporting itself.