Why The New Spider-Man Looks So Familiar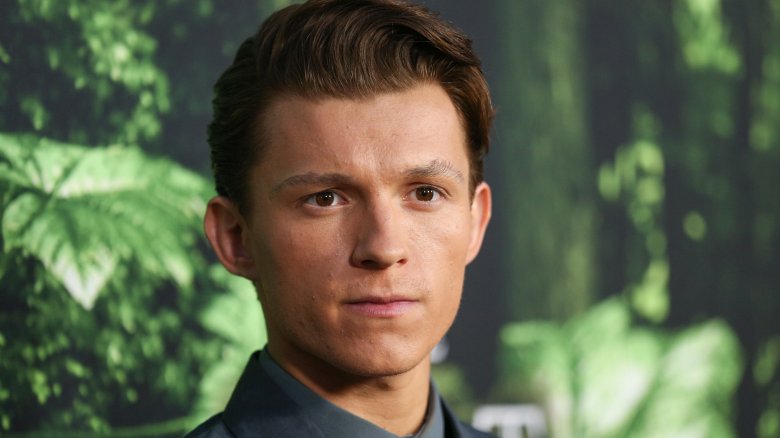 Getty Images
Fans who watched Captain America: Civil War in 2016 may have noticed a new face behind Spider-Man's mask: English actor and dancer Tom Holland. Holland took over the role of Spidey from Andrew Garfield, who played Peter Parker and his alter ego from 2012-2014. After his first appearance as Spider-Man in the Marvel Cinematic Universe in 2016, many fans may have been left wondering where they'd seen Holland before. Although he only made his big-screen debut in 2012, he's clearly a rising star—he's already slated to appear in at least two more movies as Spider-Man, and he's scored roles in a slew of other projects. Here's a list of some of Holland's most impressive parts to date.
Billy Elliot the Musical (2008-2010)
Based on the movie Billy Elliot, the stage production of this musical became one of the most beloved shows in London's West End—running from 2005 to 2016 and spawning numerous traveling productions along the way. The musical chronicles the tale of Billy, a child from a poor mining town who trades his boxing hobby for ballet shoes, and catapulted Holland to fame when he played the title character during its 2008 season. Holland continued in the role for two years, showing off his dancing and acting prowess on the stage until 2010.
The Impossible (2012)
Holland made his feature film debut in director J.A. Bayona's 2012 disaster thriller The Impossible, which centers around the real-life tsunami that unleashed waves of horrific destruction in the Indian Ocean on Boxing Day 2004. Holland plays 12-year-old Lucas, the eldest son of Henry (Ewan McGregor) and Maria (Naomi Watts). The family becomes separated when the tsunami strikes the resort where they're staying; Lucas and Maria remain together, while Henry is with the couple's two younger sons. Throughout the rest of the movie, Lucas must help get his gravely injured mother to medical attention while searching for the rest of his family and helping those he encounters along the way.
How I Live Now (2013)
In 2013, Holland made a supporting appearance in the British drama film How I Live Now, starring Saoirse Ronan as Daisy, George MacKay as Eddie, and Harley Bird as Piper. In the film, Holland plays Isaac, the middle child of an English family who welcome their American cousin (Daisy) for the summer. What begins as a coming-of-age drama turns dark when a nuclear bomb is detonated in London and the cousins go into hiding from the warring factions. Eventually they are discovered and split up, with Eddie and Isaac being sent to a refugee camp and Daisy and Piper sent to a different part of the country. They make a pact to escape and all make their way back home, but will they survive the journey?
Wolf Hall (2015)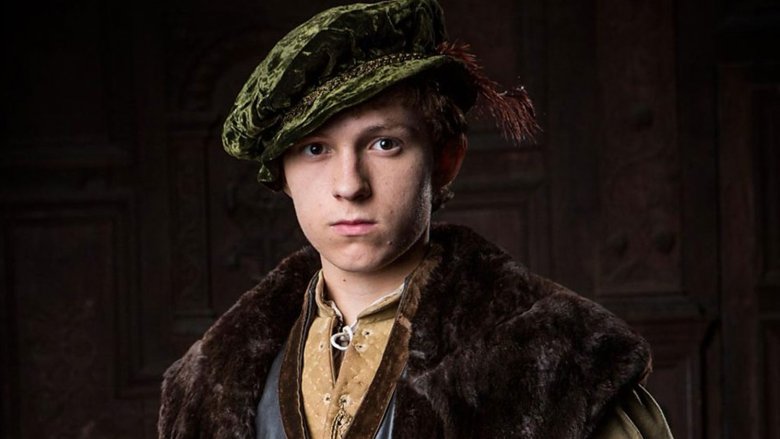 Holland appeared in Wolf Hall, a 2015 BBC miniseries based on the novel of the same name, a fictionalized account of the life and rise of Thomas Cromwell, advisor to King Henry VIII. On the show, Holland played Gregory Cromwell—only son of the Tudor-era politician. Fans of Game of Thrones might recognize a familiar face in the cast alongside Holland: Thomas Brodie Sangster (Jojen Reed on Thrones) appears as Rafe Sadler, a ward of Cromwell's, while Jonathan Pryce (The High Sparrow from Thrones) plays featured character Cardinal Wolsey. The miniseries was praised by critics and fans, with the entire cast winning several awards, including a BAFTA and a Golden Globe award.
In the Heart of the Sea (2015)
In 2015, Holland played "Young Nickerson" in the adventure drama In the Heart of the Sea, a movie based on the true story of the whaling ship Essex, which was sunk by a white whale in 1820, directly inspiring Herman Melville to write his famous book Moby Dick. The story is told from the perspective of Essex survivor Thomas Nickerson, who narrates the harrowing tale to an incredulous Melville, and Holland plays the young cabin boy aboard the ship who witnessed it all—from the whale's attack that split the Essex in two, to the endless days spent adrift with the other survivors as their food and water supplies ran out.
Edge of Winter (2016)
In this indie drama starring Joel Kinnaman as Elliot, a divorced father with anger issues, Holland appeared opposite Percy Hynes White as his two sons. What starts as a dad's desperate attempt to mend his strained relationship with his children takes a much darker turn when Elliot learns that his boys will soon be moving to London with their mother and stepfather. The trio's car gets stuck, and they're forced to take shelter in a nearby hunting cabin where two hunters also show up and make plans to go get help—which is when things start to go sideways. Holland's character realizes with horror that their father may have decided staying in the cabin is better than losing his sons—and that Elliot may be willing to pursue dark lengths to prevent them from leaving.
Lip Sync Battle (2017)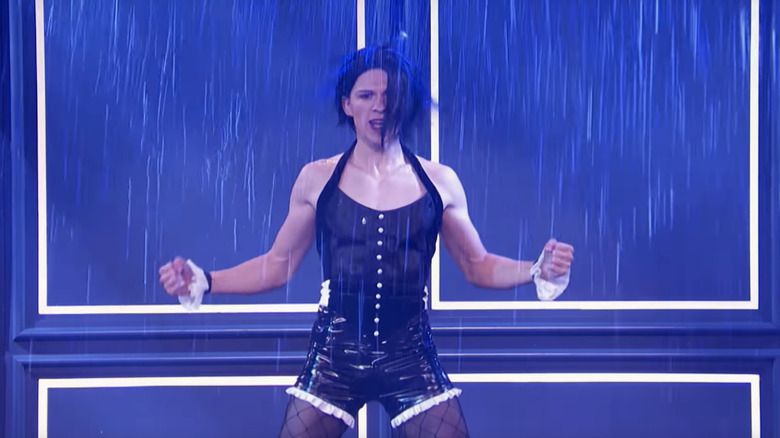 Holland's 2017 appearance on Spike TV's Lip Sync Battle blew the competition—and the audience—away. In the episode, which pitted Holland against his Spider-Man: Homecoming co-star Zendaya, Holland reminded everyone why he was chosen to play Billy Elliot in 2008—because he's an amazing dancer and performer. 
He tricked the audience by starting out with a rendition of Gene Kelly's "Singin' in the Rain" before emerging in a gender-bending costume to perform an amazing routine set to Rihanna's "Umbrella." Holland didn't coast for a second, putting every ounce of his ability into the performance, leaving the audience screaming for more—and Zendaya and host L.L. Cool J stunned. He didn't have to go that hard to win, but after watching the video, you'll be glad he did.