The Staggering Amount Of Time Netflix Fans Spent Watching Cowboy Bebop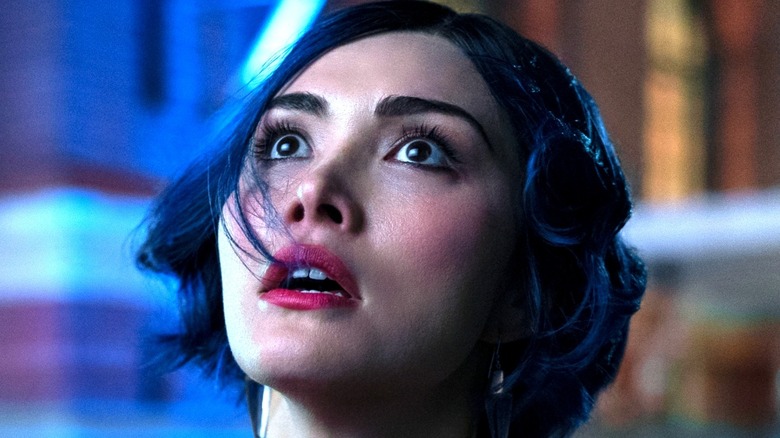 Geoffrey Short/Netflix
Going into 2021, one of the most highly anticipated Netflix shows was the live-action adaptation of "Cowboy Bebop." Over 20 years since the anime debuted, it's still held in high regard as one of the best examples offered by the medium. Suffice to say, expectations were high for Netflix's version to do justice to the source material. Live-action anime adaptations don't necessarily have the best reputation, so there was bound to be a large reception once the series dropped just so people could form their own opinions on whether "Cowboy Bebop" would be the next "Dragonball" or "Assassination Classroom."
Whether Netflix's "Cowboy Bebop" is good or bad is open to interpretation. Fans have found plenty to both love and criticize about the new series, but the one thing you can't argue is that the show has been a massive ratings hit for the streaming platform. Netflix has released the numbers for its shows for the week between November 22 and 28, and it's astonishing how many people have binged through "Cowboy Bebop" already.
In one week, Cowboy Bebop was watched for over 36 million hours
If you're still on the fence about whether to check out the first season of "Cowboy Bebop," you should know that it only appears to be growing in popularity. The week after the show first came out, it landed as the sixth most-viewed series on the service, with 21,630,000 hours of viewing time to its name. What's even more impressive is that those numbers continued to increase going into the show's second week, being viewed 36,950,000 hours. 
It's a staggering amount of time, and it only increases the chances of Netflix renewing the show for a second season, which hasn't officially been confirmed as of this writing. However, those aren't the only metrics worth bearing in mind. Another bragging point the show can claim is how it remained in the Top 10 TV series on Netflix in 68 countries for its second week of release, including retention of the #1 spot in places like Hungary, Iceland, Sweden, and Switzerland. It remains to be seen if it can keep that kind of longevity going, but it's a good sign of things to come. 
Now's the perfect time to get in on the "Cowboy Bebop" conversation if you've delayed binge-watching the show up until this point. According to critics featured on Rotten Tomatoes, it may not live up to the legacy of its source material, but it still offers some good times.