May 2017 Trailers That'll Blow You Away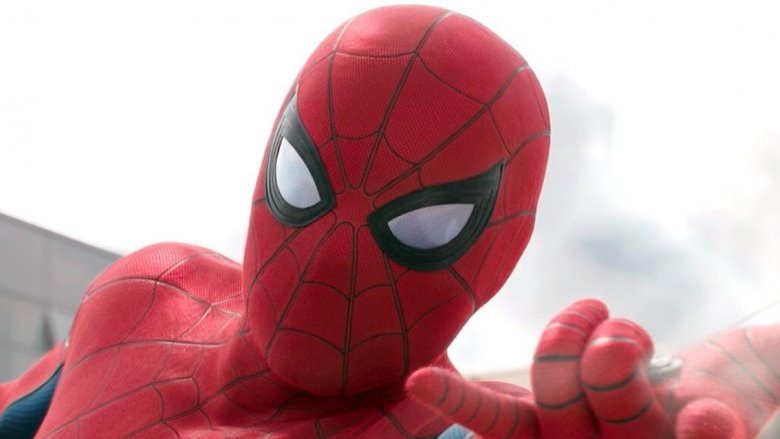 Summer blockbuster season is here, and new trailers are being released nearly every day. It can be hard to keep up with the constant influx of epic footage, so we've compiled a handy list—here's a rundown of all the trailers released this month that will absolutely blow you away.
Okja - June 28
Snowpiercer director Bong Joon Ho partnered with Netflix for Okja, a movie with an all-star cast and a deep message about environmental protection. After releasing a bizarre teaser about pig dreams, the studio finally gifted us with the full trailer earlier this month, showing off the movie's gorgeous visuals and its absolutely bizarre plot. 
The beginning of the trailer is narrated by Tilda Swinton's Lucy Mirando, who explains to the viewer how her company plans to revolutionize food. A key part of that plan? A super-pig named Okja, who we see playing with his best friend, a young girl named Mija. Okja is snatched away from Mija in a riveting sequence, leading the young girl to seek out the help of a group of a group of animal activists to get her beloved pet back. Jake Gyllenhaal, Paul Dano, Lily Collins, Steven Yeun, and Giancarlo Esposito also show up in the trailer, which promises an edge-of-your-seat ride from start to finish.
The House - June 30
The House makes an early bid for the summer's raunchiest comedy with a trailer that's definitely NSFW. Starring Will Ferrell and Amy Poehler as two parents who open up an underground casino to fill up their daughter's college fund—and if this red band clip is any indication, it doesn't go as smoothly as they hoped.
The footage is full of high-octane hijinks, with Ferrell and Poehler suddenly becoming the proprietors of not just a casino, but also a nail salon, a massage parlor, and, of course, a strip club. However, the real hilarious moments come when they catch a cheater—leading to a bloody confrontation definitely worthy of the trailer's restricted designation.
Spider-Man: Homecoming- July 7
The final trailer for Spider-Man: Homecoming really sets this reboot apart from the Spidey films that came before. This clip focuses heavily on the cool tech that Peter's Tony Stark-built suit gives him, including his own built-in JARVIS, which introduces herself at the start of the clip by letting him know that he has not one, not two, but 576 possible web-shooter combinations.
Like past trailers, this footage highlights how much Tony wants Peter to quit crimefighting (leading to him putting safeguard protocols in Peter's suit, suggesting it's programmed with powers we'll learn about later), but it also spends some time on the softer side of the duo's relationship, offering some fun glimpses at Tony as a mentor. This dynamic will prove crucial once Spidey gets started—the trailer underscores how Michael Keaton's Vulture is a terrifying villain for young Parker to start off against. (Plus, it gives us our best look yet at Donald Glover's mysterious character.)
War For the Planet of the Apes - July 14
The final trailer for War for the Planet of the Apes proves the movie isn't pulling any punches when it comes to showing the toll of the franchise's epic apes vs. humans conflict. This clip begins by immediately setting up the differences between Andy Serkis' Caesar, who leads the apes, and Woody Harrelson's ruthless Colonel, the leader of the human opposition. It utilizes this juxtaposition of the humans as savages, rather than the apes, to immediately set up the high stakes of the battle, while also featuring a heavy dose of Steve Zahn's Bad Ape, a new character who seems destined to become a fan favorite. The trailer promises no mercy and no peace—and an epic, violent showdown to take the franchise to the next level.
The Big Sick - July 14
The Big Sick isn't your typical rom-com. The movie stars Silicon Valley's Kumail Nanjiani, who co-wrote the script for alongside his wife, Emily V. Gordon, based on the true story of how they met and fell in love. While the couple struggled with typical things like defining their relationship and overcoming the cultural divide between their families, their biggest problem is one most couples never have to experience: shortly into their courtship, Emily falls into a coma.
As the trailer shows, Kumail has to navigate Emily's illness alongside her parents, played by Holly Hunter and Ray Romano. It's a rollercoaster of emotions, and the movie's stellar reviews suggest Nanjiani and Gordon navigate them with aplomb.
Dunkirk - July 21
Christopher Nolan is a master of suspense, and he's proved it again with the second trailer for his upcoming war thriller Dunkirk, starring Tom Hardy, Cillian Murphy, Kenneth Branagh, and former One Direction crooner Harry Styles in the story of the 1940 evacuation of the titular French city, where thousands of soldiers were left stranded on a beach surrounded by enemy forces.
The trailer spends most of its time showing the civilians thrust into the efforts to save the soldiers, highlighting the differences between those who think they should stay behind and those who feel it's their duty to help. It also shows the stranded soldiers, setting up the conflict on all sides. The trailer uses quick cuts and the tick of a clock to get viewers' pulses pounding—and ramping up anticipation for an intense, fast-paced experience unlike any war film you've seen before.
Valerian - July 21
Director Luc Besson decided to go mostly wordless in the final trailer for his upcoming sci-fi thriller Valerian. This clip, set to an eerie cover of Coolio's "Gangsta's Paradise," focuses on the film's incredible visuals, using the landscapes and extraterrestrial beings of the planet Alpha to tease a feast for the eyes when the movie hits the big screen this summer.
Valerian won't just be all visual thrills, though. Based on the French graphic novel, it also has quite the story to tell, following two time-traveling agents (played by up-and-coming stars Dane DeHaan and Cara Delevinge) tasked with saving the peaceful Alpha from a mysterious, all-consuming threat. Clive Owen, John Goodman, Ethan Hawke, and Rihanna also pop up in the project, which marks a long-overdue return to sci-fi action comedy for the Fifth Element director.
The Dark Tower - Aug. 4
It took a very, very long time for the trailer for Stephen King's The Dark Tower to arrive, but it was definitely worth the wait. Inspired by King's bestselling saga of the same name, the film stars Idris Elba as gunslinger Roland Deschain and Matthew McConaughey as his nemesis, the Man in Black. This adaptation's been many, many years in the making, but the first footage suggests that time might have been just what filmmakers needed to get the story right.
The trailer is almost all action from start to finish, starting with an intense dream experienced by young Jake Chambers—one which foreshadows a journey into a visually stunning world grounded by impressive performances by Elba and McConaughey. The Dark Tower's trailer doesn't give much away—instead offering just enough to leave viewers champing at the bit for August.
Wind River - Aug. 4
Avengers stars Jeremy Renner and Elizabeth Olsen play different kinds of heroes in their upcoming thriller Wind River. Renner, as Cory Lambert, an agent with the U.S. Fish and Wildlife Service, helps Olsen's FBI agent Jane Banner hunt down a killer in the icy wilderness of the Wind River Indian Reservation.
The trailer uses the movie's winter setting to ramp up the suspense while the score gives the viewer an uneasy feeling throughout. Quick cuts give glimpses of scenes without spoiling any of the film's mystery, while the dialogue underscores the movie's themes of loneliness and isolation. We're ready for a thrilling, intense ride when Wind River arrives this August.
Good Time - Aug. 11
Things get weird in the trailer for Good Time. From A24, the indie studio behind Get Out, the movie stars Robert Pattinson as Connie, a man on a mission to get his mentally handicapped brother Nick out of jail after their attempted bank robbery goes awry.
The trailer starts by highlighting the strong bond between Connie and Nick, juxtaposing Connie's quest to get his brother out against Nick's mistreatment in jail before moving into a heart-pounding, drug-fueled segment led by a mysterious narrator and intercut with stunning scenes full of color and emotion. Pattinson is electric in the trailer, and reviews are calling this his best performance yet. A supporting cast rounded out by Jennifer Jason Leigh, Ben Safdie, and Barkhad Abdi anchors what looks to be one of the most intense—and beautiful—thrillers released in recent years.
The Hitman's Bodyguard - Aug. 18
The Hitman's Bodyguard stars Ryan Reynolds as Michael Bryce, an executive protection agent tasked by Elodie Yung's Interpol agent with protecting hitman Darius Kincaid (Samuel L. Jackson) from a ruthless dictator (Gary Oldman).
While the trailer is a little less NSFW than the film's first teaser, it does highlight how far Reynolds and Jackson were willing to go to sell their character's bickering partnership. As Bryce points out, Kincaid has tried to kill him 27—no, 28—times, so the two have a lot of reasons to mistrust each other, something the trailer plays up for maximum laughs. Putting these two together promises the potential for one of the summer's most explosive comedies. 
Logan Lucky - Aug. 18
Acclaimed writer-director Steven Soderbergh returns with Logan Lucky, an action-comedy featuring Channing Tatum and Adam Driver as brothers who decide to rob the Coca-Cola 600, one of the biggest races of the year. Going by this trailer, it looks like the stars will be overshadowed by one of the film's background characters—the delightfully off-kilter Joe Bang, played with gusto by Daniel Craig.
Craig, in a far cry from James Bond, is the wacky anchor of the film's fun, '80s-inspired trailer, which uses bright images, an upbeat score, and a lot of one-liners to convince viewers to race out to the theater this August. If those three performances aren't enough, the trailer also teases memorable turns from a great supporting cast featuring the likes of Seth MacFarlane, Katie Holmes, Hilary Swank, and Sebastian Stan.
It Stains the Sand Red - Summer
It Stains the Sand Red follows a woman stuck in the desert pursued by an untiring, unrelenting member of the undead, and the trailer promises a picture that flips the genre on its head and make tired tropes actually scary again.
Using an ominous score and the desert setting to undercut its gripping imagery, this clip mostly foregoes blood and gore in favor of suspense. That doesn't mean there aren't a few truly terrifying moments, however, so leave the lights on when you check out the trailer—and prepare to be left on the edge of your seat waiting for this indie thriller to scare its way into theaters this summer.
It - Sept. 8
If you're scared of clowns, the second trailer for Stephen King's It is definitely not for you. It starts out, depicting the movie's young cast playing happily, before quickly taking a turn for the dark as it hints at the monsters lurking within their seemingly peaceful Maine town. The terror starts with a balloon—and a tiny, horrifying glimpse of Pennywise, the ancient monster whose clown guise makes It the stuff of nightmares for the children of Derry and moviegoers everywhere. 
Bill Skarsgård plays Pennywise, and he's scaring an impressive cast of experienced child actors, including St. Vincent's Jaeden Lieberher and Stranger Things' Finn Wolfhard. The movie also has a visionary horror director behind it, with Mama's Andres Muschietti leading the project. As the trailer shows, It isn't short on suspense or all-out scares, and seems like a safe bet to be the horror hit of the fall.
Woodshock - Sept. 15
Another potential hit from the studio behind Get Out, Woodshock stars Kirstin Dunst as a woman who, after suffering a deep loss, trips out on a cannabis-like drug that triggers gorgeous hallucinations. The trailer uses haunting music to show the inner workings of Dunst's character, who appears to be hiding a secret.
This trippy clip opens on a typically dramatic note but quickly moves into the insane, getting stranger as it goes on. By the end, the viewer is left utterly confused by what's going on, but desperate to see more of the movie's dazzling visuals. Woodshock looks like the kind of alluring movie that keeps your eyes glued to the screen as your mind tries to figure out what's happening.
Blade Runner 2049 - Oct. 6
If you've been nervous about the upcoming Blade Runner sequel, this trailer should calm your fears. Blade Runner 2049, set 30 years after the events of the Harrison Ford-led original, follows a new blade runner: Ryan Gosling's Officer K, who unearths a long-buried secret that could send the world into chaos. His discovery leads him back to Ford's Rick Deckard—and an epic adventure.
The trailer offers a glimpse of a world entrenched in the culture of the first film, utilizing similar imagery while updating it for the modern era, and the results are so gorgeous and action-packed that it's impossible to look away. Even more impressive: it does all this without giving away too much (or really, any) of the movie's plot. Viewers can feast their eyes on the Blade Runner 2049 trailer with abandon, and they can still expect quite a few surprises when the film finally arrives this fall.