The Beloved Character Fans Hope Returns In The Bob's Burgers Movie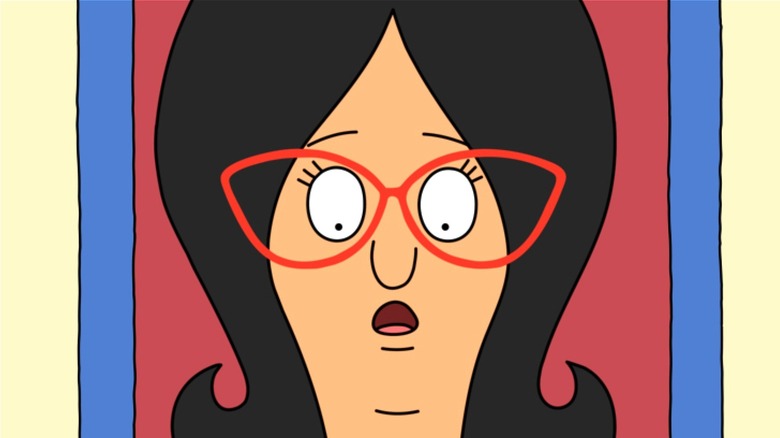 20th Television
After over 10 years on air and over 200 episodes, "Bob's Burgers" is finally hitting the big screen, following in the footsteps of fellow Fox animated sitcom "The Simpsons." The series, created by Loren Bouchard, follows the Belcher family who operate a burger restaurant in their East Coast hometown. There's Bob, the disgruntled but caring owner of the restaurant; Linda, Bob's peppy and supportive wife; Tina, the monotone and angsty oldest child; Gene, the enthusiastic middle child; and Louise, the fiery and hyperactive youngest child.
The movie, which will be co-directed by Bouchard, is scheduled to finally hit theaters on May 27, 2022 (via IMDb), and fans have been eager to see which characters from the show's large ensemble will be making an appearance. Bouchard has promised that the film will "scratch every itch the fans of the show have ever had, but it also has to work for all the good people who've never seen the show" (via Deadline). 
Fans are hoping to see Marshmallow in The Bob's Burgers Movie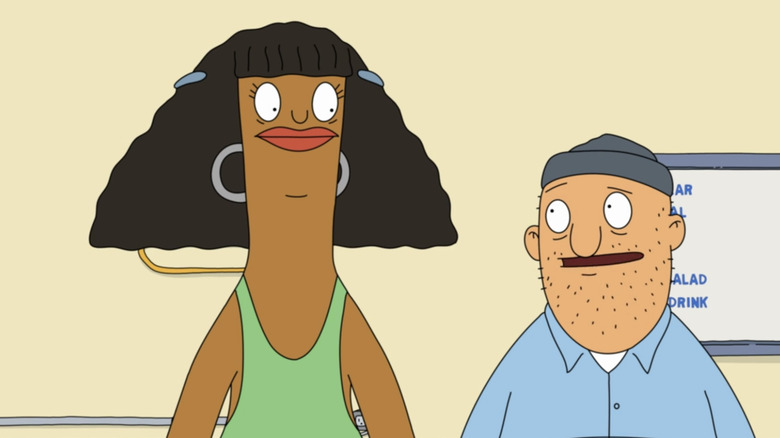 20th Television
While it is obvious the main Belcher family will all have major roles in "The Bob's Burgers Movie," and it's almost a given that the Belcher's regular customer Teddy will have a sizable role as well, everything seems to be up in the air when it comes to the show's supporting cast.
One popular character that fans are hoping will return is Marshmallow, the transgender sex worker who made her debut in Episode 6 of Season 1 titled "Sheesh! Cab, Bob?" The character hasn't actually appeared on the show since the two-part Season 8 holiday episode "The Bleakening" in 2017 (per IMDb), but Bouchard hinted back in 2020 on Twitter that the character could return in the future — albeit with a new voice.
On a post on the "Bob's Burgers" subreddit, a fan named u/HopefulDream3071 let their hopes for the film be known: "I'd also love more Marshmallow screentime, but I love her for she is a free spirit." On a separate Reddit thread discussing the film's PG-13 rating, a user with the handle u/LeeCig wrote, "Just means Marshmallow will be making an appearance."
With this being the biggest "Bob's Burgers" outing yet, it definitely seems likely that Marshmallow will make an appearance in the upcoming movie.