The Christmas Chronicles' Darby Camp Confirms What We All Suspected About Goldie Hawn's On-Set Behavior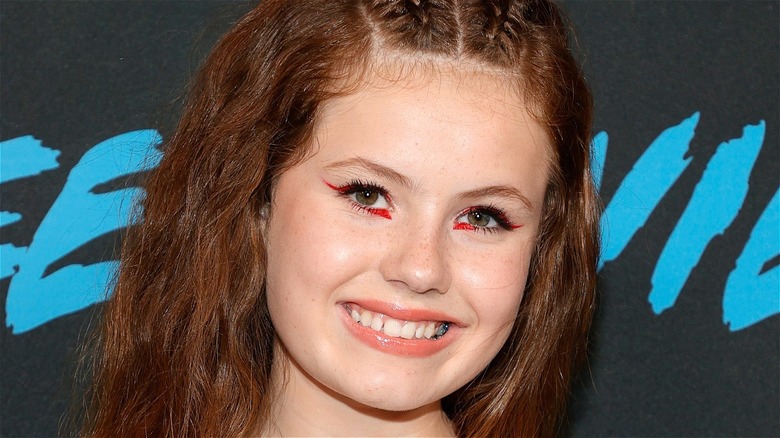 Amy Sussman/Getty
Netflix has gone all-in on Christmas flicks over the last few years. It appears the streaming giant won't be satisfied until it takes the crown of the preeminent holiday destination from the likes of The Hallmark Channel, and Netflix already has quite a few modern classics under its belt. From "The Princess Switch" trilogy to "Klaus," you'll find plenty of movies you'll want to revisit whenever the weather outside gets frightful, but the fire inside is so delightful. 
Another film that deserves to be on your regular holiday rotation is "The Christmas Chronicles" duology. The first film follows two precocious kids who have to help Santa Claus (Kurt Russell) when his sleigh crashes, losing all of the presents in the process. The kids team up with Santa for the sequel once again to stop the dastardly Belsnickel (Julian Dennison).
In both films, actress Darby Camp steals the show, an impressive feat considering she's starring alongside some Hollywood legends like Russell and Goldie Hawn. Around the time when "The Christmas Chronicles 2" came out in 2020, Camp spoke with The Hollywood Reporter about what it was like to work with someone like Hawn, and her response is bound to delight fans of the influential actress.
Darby Camp describes Goldie Hawn as a 'sweet, kind-hearted person'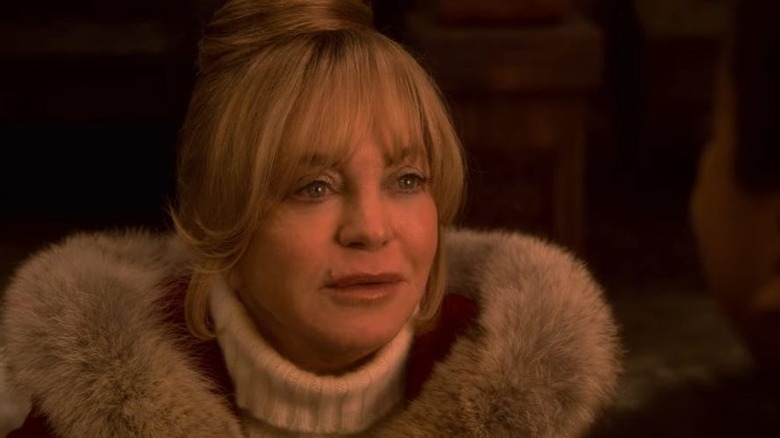 Netflix
Darby Camp is quickly amassing a resume to rival that of Goldie Hawn's. Despite being born in 2007, she's already starred in a slew of film and television projects, including "The Leftovers," "Big Little Lies," and "NOS4A2." Her filmography's only bound to expand even more in the coming years, but for now, it appears she's enjoying time in the spotlight with Hollywood royalty like Goldie Hawn. 
In an interview with THR, Camp was asked what it was like to work with Hawn on "The Christmas Chronicles" movies, and as expected, it sounds like it was an utter delight to act alongside Hawn. Camp explained, "It was fantastic! She's such a wonderful, bright person, and it was so amazing to get to work with her. In the first one, I didn't really have any scenes with her since her cameo was at the end, but I did get to meet her. So working with her on the second was just amazing. She's just a sweet, kind-hearted person who's always laughing and having a great time."
Of course, hanging around with big stars is nothing new to Camp. Previous roles saw her act alongside the likes of Nicole Kidman and Reese Witherspoon, but as she goes on to mention, she wasn't really starstruck by any of their presence. "When I did the first 'Big Little Lies,' I didn't really know who Reese Witherspoon or Nicole Kidman were because I was too young to really see any of their movies," she elaborated. "So I wasn't really starstruck ... So it's been really cool to watch their films while I grow up. Sometimes, I can't believe that's them because they're just my friends now."
One day, hopefully, young actors are talking about what an honor it is to act alongside Darby Camp.