The Real Reason Camila Nakagawa Was Kicked Off The Challenge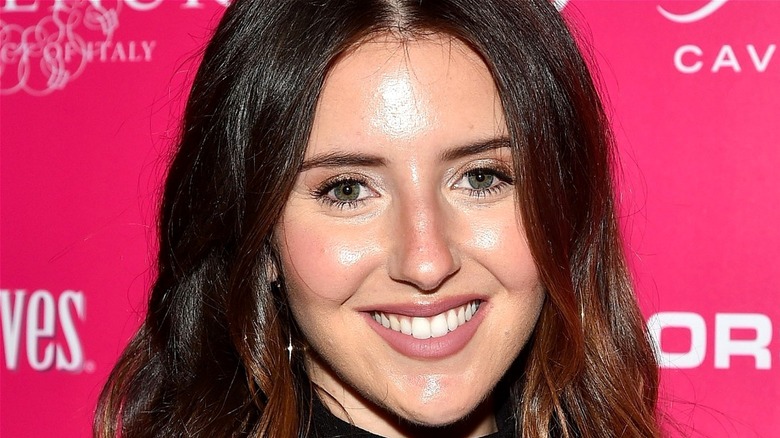 Ben Gabbe/Getty
Camila Nakagawa made her MTV debut on "The Challenge" spin-off "Spring Break Challenge" in 2010. After emerging victorious, Nakagawa became a "Challenge" regular, appearing on 13 seasons, making it to the finals on "Rivals II" and "Invasion of the Champions," and winning "Battle of the Exes" and "XXX: Dirty 30."
The Brazilian-born Nakagawa gained notoriety for her temper tantrums, meltdowns, and alcohol-fueled clashes with her teammates. Like many other former champions, Nakagawa has been conspicuously absent from the recent seasons "The Challenge: All Stars" Season 2, "Double Agents," and "Spies, Lies and Allies."
The cutthroat nature of "The Challenge" pushes many players over the edge, leading to heated arguments, but it takes a lot for a cast member to get kicked off the show. Although physical violence caught on camera is one major reason competitors leave early, bad behavior behind the scenes can also cut a player's "Challenge" career short. Here's why Nakagawa is no longer welcome on "The Challenge."
Camila Nakagawa's off-screen antics got her banned from The Challenge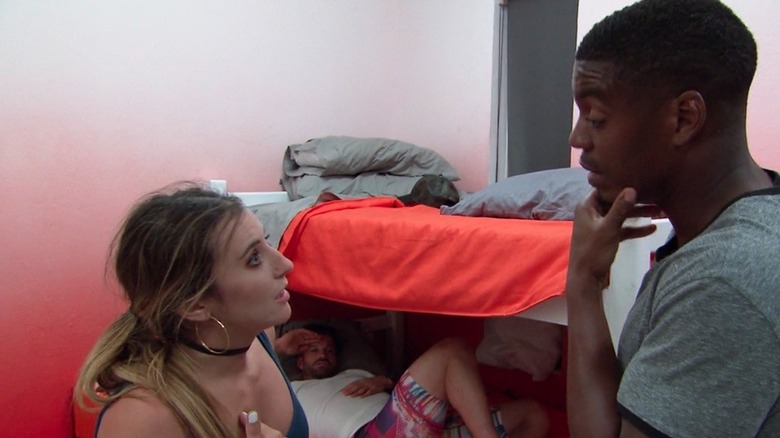 MTV
"Challenge" and "Real World" cast member Jemmye Carroll revealed on YouTube that Camila Nakagawa is banned from MTV because she punched a PA in the face while filming 2018's "Champs vs. Stars." An intoxicated Nakagawa refused to do an interview, assaulted the PA, and drove a golf cart into traffic. According to Carroll, the incident led insurance companies to refuse to insure Nakagawa.
Leroy Garrett, a fan favorite who retired after "Double Agents," recently revealed the real reason behind his decision to leave the show was Nakagawa. Garrett took to Instagram to discuss racist comments Nakagawa made towards him while filming 2017's "XXX: Dirty Thirty." According to Garrett, a drunken Nakagawa yelled, "Black motherf******g p****y," and "It's all about Black motherf*****s like that piece of s***!" (via Us Weekly). She later apologized and was allowed to finish out the season, subsequently winning the grand prize. Garrett also called out MTV for being complicit when it came to Nakagawa's behavior.
Fellow cast member Jemmye Carroll addressed the incident, insisting Nakagawa's comments aren't the reason she was kicked off "The Challenge." Carroll even defended Nakagawa, clarifying that Nakagawa isn't racist, explaining that even though she is a "Spanish woman" as "a woman that looks white, there are certain things you can and cannot say to a black man." 
"The Challenge" may go on and on, but Nakagawa has proven herself to be a liability in more ways than one.