The Fast And Furious Movie You Didn't Know Keanu Reeves Turned Down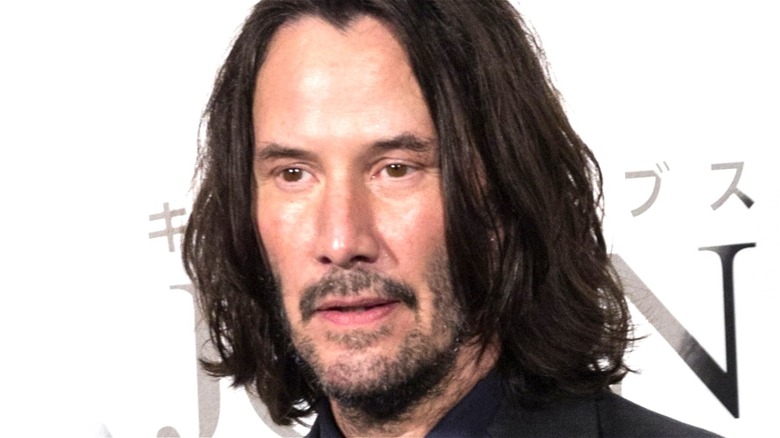 Yuichi Yamazaki/Getty Images
There aren't very many action heroes as successful as Keanu Reeves. From films like "Speed" to "The Matrix" franchise and (most recently, of course) his success in the "John Wick" series, Reeves has made his mark as one of Hollywood's most important action actors. It's somewhat surprising then that Reeves has not made himself a part of some of the industry's most popular action franchises, namely the "Fast and Furious" series.
At this point, the "Fast and Furious" franchise almost rivals the MCU in how many familiar faces it can pack onto one screen. That being said, a new addition now and then doesn't hurt, and Reeves would likely make for a welcome inclusion among fans. Unfortunately, it doesn't seem like one that could happen any time soon, or so you might think. As it turns out, Reeves has been approached before to star in a "Fast and Furious" project. However, much to fans' chagrin, he turned it down, albeit with a potential door left open.
Keanu Reeves was offered a role in Hobbs and Shaw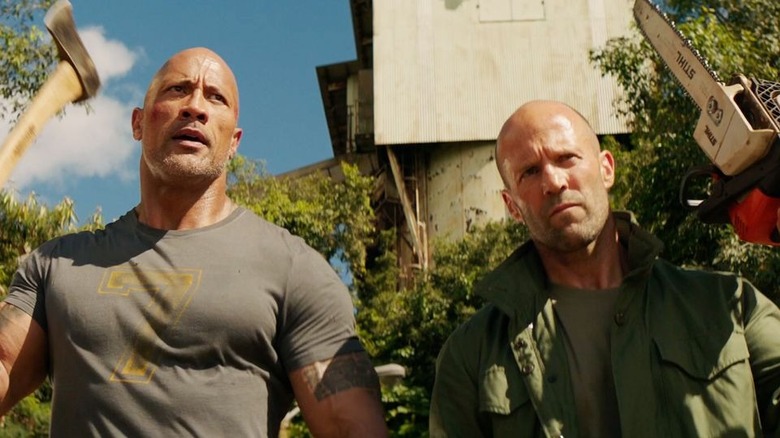 Universal Pictures
In August 2019, shortly after the release of "Fast & Furious Presents: Hobbs and Shaw," star Dwayne "The Rock" Johnson revealed to Screen Rant how Keanu Reeves was supposed to play the film's final secret villain. "And then what we also did at the end was we left the ominous voice faceless," Johnson said. "So, for some time, I think you guys have heard the rumor that it was going to be a bit of a John Wick, all disguised. But then we left it there [with] a few people in mind. Originally, Keanu was the goal. We were talking, and it just didn't feel right creatively. ...He and I talked, and I totally got it. And it wound up being the best thing, so now we leave that open for the future."
Thus, Reeves almost took the role of the shadowy Director of Eteon — the evil corporation behind the events of "Hobbs and Shaw." Now, however, the role of Eteon's Director is left unfilled, presenting a new mystery for "Fast and Furious" fans to unravel before the franchise comes out with its next entry.