The Worst Blue Bloods Character According To Reddit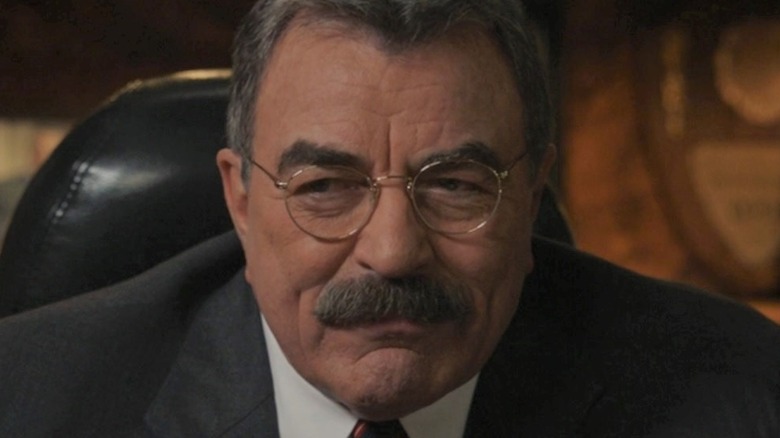 CBS
In a genre oversaturated with "NCIS" and "CSI" spin-offs, "Blue Bloods" has managed to establish itself as one of the more unique police procedurals out there thanks to its emphasis on family drama alongside the crime-solving. 
The series follows the Reagan family, almost all of whom are involved in law enforcement in some capacity. Patriarch Frank Reagan (played by former "Magnum, P.I." star Tom Selleck) is a New York City police commissioner, his daughter Erin (Bridget Moynahan) is an assistant district attorney, and his sons Danny (Donnie Wahlberg) and Jamie (Will Estes) work as a police detective and police sergeant, respectively. The Reagan family is a veritable dynasty within the New York City Police Department, and the show takes time to emphasize their struggles outside of the job just as much as the action they see on the force.
This blend certainly sets the series apart from other crime dramas on the air, though there are times where the series' focus on certain Reagan family members is more of a hindrance than a help. There's one character in particular who fans think pulls too much focus, and who has become more of a distraction to the story than an active part of the show itself.
Fans think Nicky's storylines detract from the show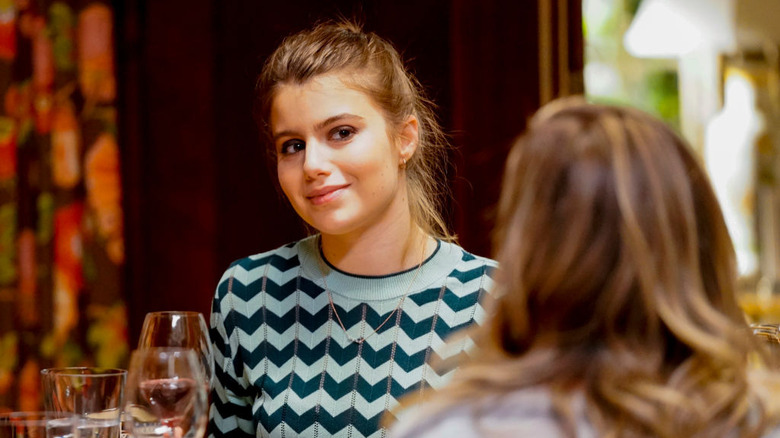 CBS
According to certain fans on Reddit, Nicky Reagan-Boyle is the worst character on "Blue Bloods," and it's not particularly close. Nicky is the daughter of Erin, and the series has followed her from her early days as an arrogant teenager, all the way up through college and beyond.
As one user pointed out, one of the biggest problems with Nicky is the way her storylines involving growing up and going to college always seem to be totally unrelated to the show as a whole. "Anytime the episodes have storylines about her, they often are with her running parallel to the family," wrote u/CJaneNorman. "She just always seems to jar me out of the story rather than keep it flowing." 
They also added, "And a lot of the times at the dinners it seems like she's being written like she's one of those college students who now knows everything and it just seems odd." That is a statement that many other fans of the series on Reddit seem to agree with, and it also highlights a big issue some have with Nicky's attitude toward the Reagan family itself.
Nicky is the odd-woman-out of the Reagan family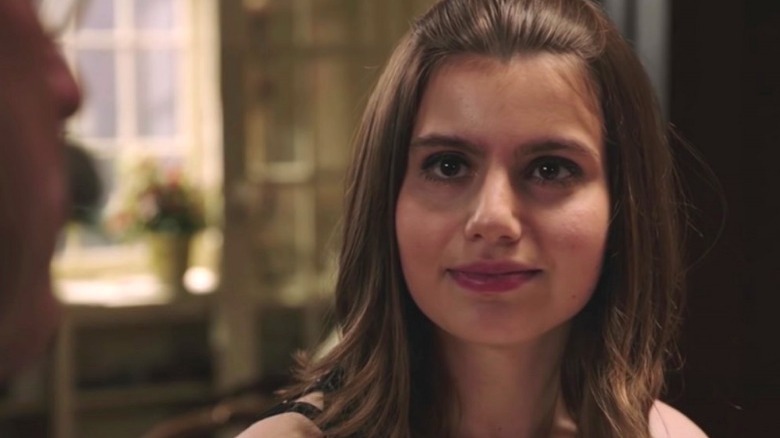 CBS
In a Reddit thread started by a fan who wanted to complain about Nicky, user u/espositojoe wrote, "She is so rebellious and disrespectful, and the family tolerates and even encourages it!" Meanwhile, u/keydet1122 declared, "I'm on season 6 and every episode she has a major role I just want to skip that episode."
Nicky is also in constant conflict with the conservative family values of the Reagans as a whole, a character trait some fans don't care for. "Nikki is only there to counteract Frank and his 'right leaning' mindset," wrote u/trev-cars. The sentiment was echoed by u/chaztastic, who bluntly stated, "Nicky sucks. We get it. You're the hippie in a family of cops and lawyers... just because you have an opinion doesn't mean you have to voice it."
Whether it's her unnecessary storylines, arrogant attitude, or conflict with her family, it's clear that some fans of "Blue Bloods" have found plenty to hate about Nicky.