The Surprising Role Evangeline Lilly Regrets Filming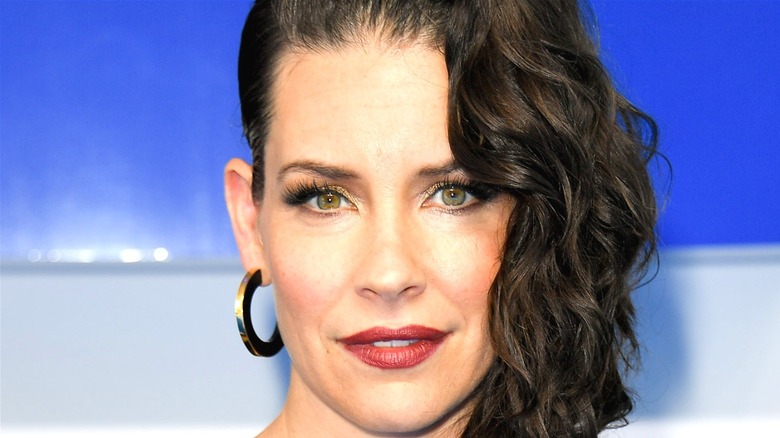 George Pimentel/Getty
Evangeline Lilly is one of the most recognizable actors in Hollywood. She has been an island castaway that had to flee from smoke monsters and polar bears. She has been a dual-wielding Mirkwood elf capable of grand feats of sylvan martial arts. She has even been a flying, size-changing hero capable of going shoulder to shoulder with the Avengers. Her career has definitely left a mark on pop culture, and she has six awards to show for it (via IMDb).
According to her IMDb profile, Lilly appeared in several uncredited roles before getting her big break. She had several commercial and background roles including being cast in "White Chicks," "Freddy Vs Jason,"  "Smallville," and "The Lizzie McGuire Movie." Lilly often uses her fame to engage in and finance philanthropic endeavors, and once told Women's Health "The good that I have been able to do has been worth the sacrifice. Ultimately, acting is not my passion. It's my day job."
Lilly has had a varied career, but what is one role that she looks back on with some trepidation and reluctance?
Evangeline Lilly has regrets about her biggest role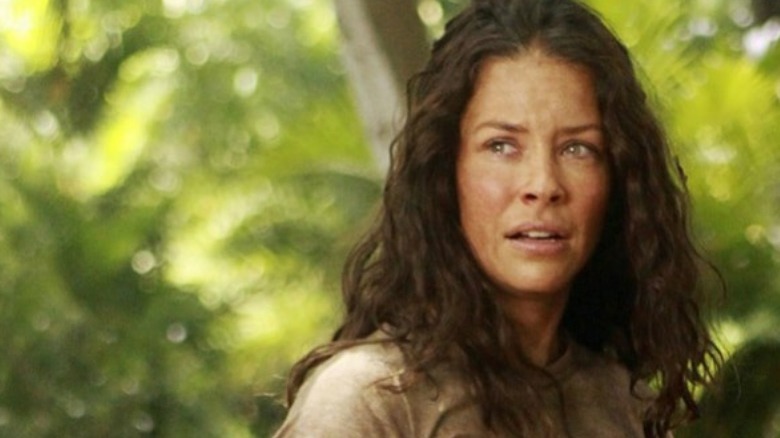 ABC
Despite making Evangeline Lilly a household name, the role she regrets the most is her one on "Lost." "Lost" was created by JJ Abrams, Jeffrey Lieber, and Damon Lindelof, and the show was the focus of many water cooler discussions from 2004 to 2010. The plot of "Lost" followed a group of survivors on a mysterious tropical island that is anything but ordinary. The show was a huge success, and currently has an 85% critical score and 91% audience score on Rotten Tomatoes.
Speaking on the Lost Boys Podcast, the actor stated, "I felt that my character went from being autonomous — really having her own story, and her own journey, and her own agendas — to chasing two men around the island, and that irritated the **** out of me." Lilly played Kate Austen, a character with a checkered past that involved robbery, murder, and identity fraud. In the earlier seasons of "Lost," Kate played a much larger role but, as the actor noted, she simply became a part of a love triangle.
So soured was Lilly by her experience on "Lost," that she often makes requests of new projects to not reduce her into such a position, which is exactly what happened during the production of "The Hobbit" franchise (via Yahoo). Considering that Lilly has been forced into this kind of love triangle role twice, it is highly unlikely that she will ever allow it to happen again.