Alex Rivera's Zorro Reboot Will Tackle A Controversial Topic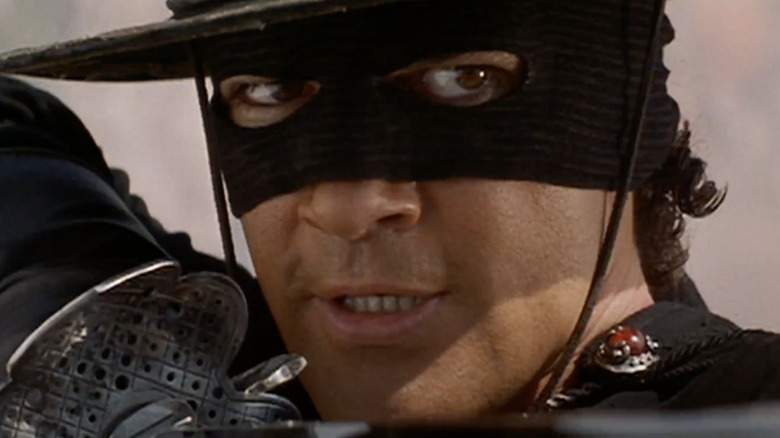 Sony Pictures
The character of Zorro has been a staple of cinema since the early days of the medium. The first film featuring the character, "The Mark of Zorro," was released in 1920. Since that time, many iterations of the swashbuckler have appeared throughout cinematic history. The last time the character appeared in live-action form on the big screen was in 2005's "The Legend of Zorro," which starred Antonio Banderas and served as a sequel to the 1998 film "The Mask of Zorro." Unlike its predecessor, "The Legend of Zorro" was poorly received by critics, garnering a 26% on Rotten Tomatoes and grossing only $142 million at the worldwide box office (per Box Office Mojo), which was significantly less than its predecessor.
However, Hollywood has become a place for reboots and remakes, so it was seemingly only a matter of time before "Zorro" received the same treatment. Well, now fans have some good news as director Alex Rivera will tackle the property. However, his reboot will see a few big changes implemented, including the tackling of a controversial topic.
Alex Rivera's Zorro movie will bring the swordsman into the present day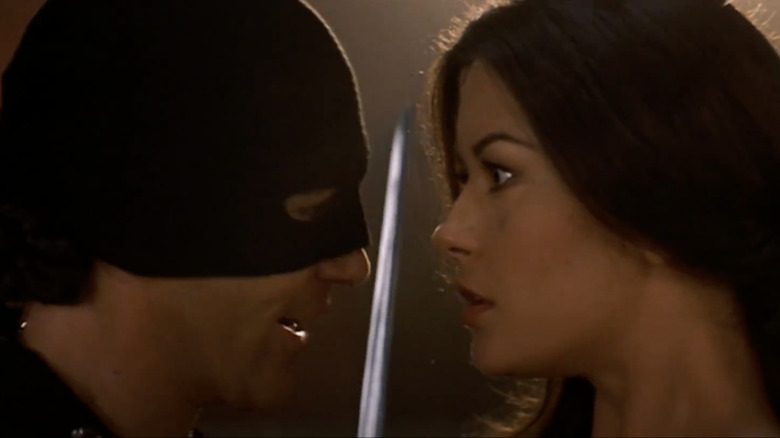 Sony Pictures
Per Deadline, Alex Rivera's "Zorro" film, tentatively titled "Zorro 2.0," will see some monumental alterations added to the masked hero's canon. Perhaps the biggest update being implemented is the fact that Rivera's new "Zorro" movie will take place in the modern world. Furthermore, it appears the film will focus on an undocumented immigrant hacker with the username "z0rr0" who battles against secret government organizations and conspiracies involving high-tech. "Zorro 2.0" will also address the border wars, much like Rivera's previous film, 2008's "Sleep Dealer" (via IMDb).
"I've always been interested in films that address real-world issues through genre," Rivera said. "This project is an opportunity to connect Zorro — the original masked avenger — to today's border wars, a conflict in which immigrant families are pitted against regimes of hi-tech surveillance and government control."
Rivera also notes that his take on the Zorro character will be rooted in science fiction, suggesting an even bigger departure from the character that fans have come to know and love. Whether these same fans embrace such a radically different interpretation of the character remains to be seen. There's currently no information about who will be in the film or when such a film could be released, but that will likely change over the coming months.