The Major MCU Character Lindsay Lohan Wanted To Play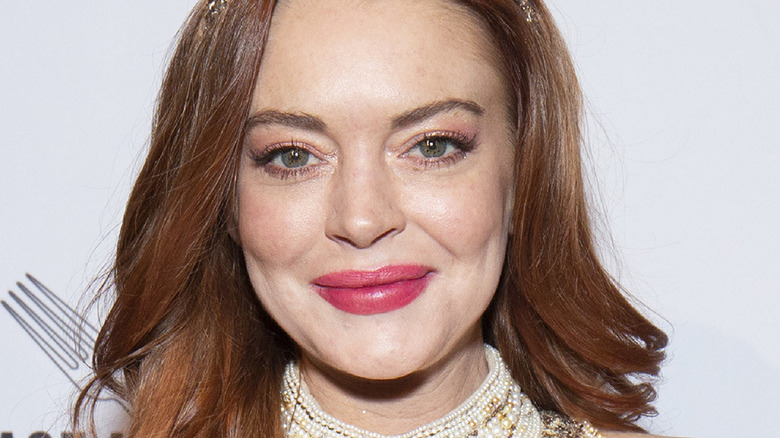 Santiago Felipe/Getty Images
Lindsay Lohan was one of the hottest stars to come out of the early 2000s. It was all thanks to her early success as a Disney star, going on to star in the likes of "Freaky Friday," "Confessions of a Teenage Drama Queen," and "Mean Girls." Her career seemed to blast off into the stratosphere, but it would appear as though she pulled an Icarus and flew too close to the sun. 
You rarely hear from the starlet these days due to a string of run-ins with the law as well as well-documented cases of drug and alcohol problems. She's seldom appeared in film and television projects over the last few years, most recently doing some voiceover work for "Devil May Care." It's curious to think of where her career would be right now had she landed a high-profile role when her career began to nosedive. According to Lohan, such an opportunity came, but she didn't land the part. Ask yourself this: How would you feel if Lohan was part of the Marvel Cinematic Universe? Because it's possible she could've landed a role that's still seeing some use to this day. 
Lindsay Lohan alluded to auditioning for Maria Hill in The Avengers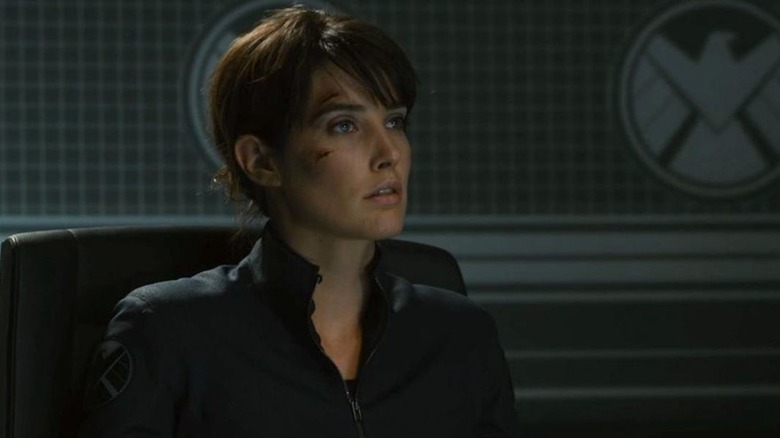 Marvel Studios/Disney
In 2014, an episode of the OWN series "Lindsay" aired where the actress discussed how she doesn't get as much work as she used to (via USA Today). As part of this diatribe, she explained how she wanted a role so badly in 2012's "The Avengers," but they ultimately went with an "unknown." She goes on to claim that her agent didn't push hard enough for her to land the role, which is why it went to someone else. While she doesn't specify in the episode what the role was, there sadly aren't very many female parts in the movie, so it's not hard to guess who it is. 
Scarlett Johansson and Gwyneth Paltrow were already cast as Black Widow and Pepper Potts, respectively, so the only other prominent female role in the flick is S.H.I.E.L.D. Agent Maria Hill, played by Cobie Smulders. While it's a fairly minor role in the team-up film, it's been a critical connective tissue throughout the MCU, with Maria appearing as recently as 2019's "Spider-Man: Far From Home."
If Lohan's to be believed, she should be the one joshing around with Nick Fury (Samuel L. Jackson), but apparently, it wasn't meant to be. With the MCU still going strong, perhaps there's a role for her in that universe down the line.