Here's Where You Can Stream Nicolas Cage's The Family Man
We may receive a commission on purchases made from links.
Nicolas Cage remains one of the hardest-working actors in Hollywood. 2021 alone has seen him star in the likes of "Prisoners of the Ghostland," "Willy's Wonderland," and "Pig," and he has plenty of projects on the way. But while you look forward to "The Unbearable Weight of Massive Talent," which will see Cage play a fictional version of himself, it never hurts to go back into the actor's filmography to see just how far he's come. One of his earlier hits that's definitely still worth your attention, especially around the holidays, is "The Family Man."
Nic Cage plays a bachelor who gave up on love a long time ago, and thanks to some fantastical forces, he finds himself in an alternate reality where he stayed with his ex-girlfriend from all those years ago. It gives him a chance to realize the importance of relationships and understand the season's true meaning when he was previously a stingy Scrooge. 
If you want to add the film to your holiday watchlist, here's where you need to turn.
You can rent or buy The Family Man from Amazon Prime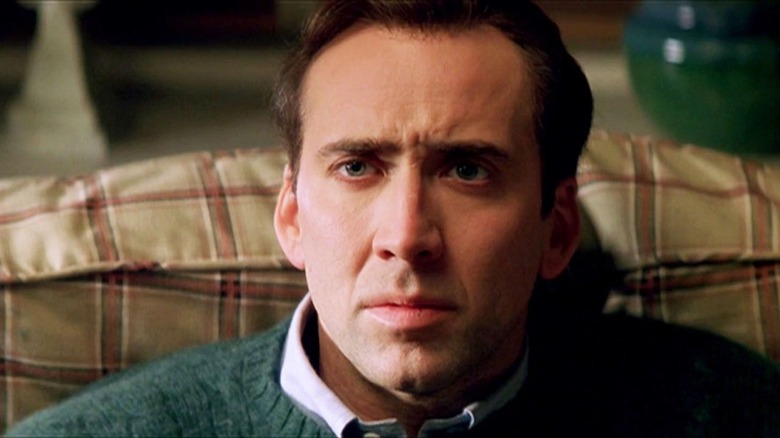 Universal Pictures
"The Family Man" is all about realizing the significance of relationships and being there for loved ones. At the beginning of the film, Jack Campbell (Cage) laughs when one of his coworkers wants some time off Christmas Eve and Christmas Day to spend with his family. By the end, he's rekindled his romance with Kate Reynolds (Téa Leoni) as the two share a coffee together. It's a heartwarming film, but you may have some trouble tracking it down on any streaming services.
It's currently not available to watch on any of the major players. That means you're out of luck if you have Netflix, Disney+, HBO Max, or Hulu. The easiest way for you to watch is to head over to Amazon Prime and get ready to spend a few dollars. You can rent the movie to watch for a limited time for just $3.99, or if you always want the power to check out "The Family Man," you can pay $14.99 for the pleasure. 
Anyone who's still a proponent of physical media should have no problem tracking down a copy. Amazon has it on Blu-Ray for only $9.99, allowing you always to celebrate the holidays with this underrated Nic Cage classic.