Pirates Of The Caribbean 5 Directors Explain How They Pulled Off That Zombie Shark Scene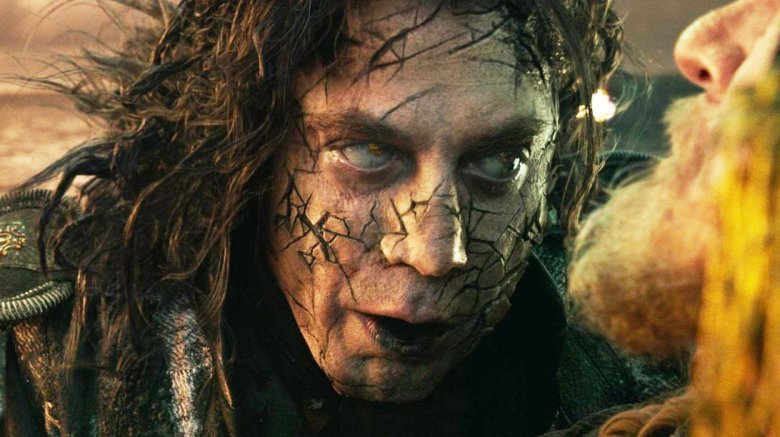 Warning: This article contains very minor spoilers for Pirates of the Caribbean: Dead Men Tell No Tales.
It took three different locations to pull together Pirates of the Caribbean: Dead Men Tell No Tales' epic zombie shark scene. The film's directors and special effects supervisors recently revealed to Entertainment Weekly how they managed to take the difficult concept to the big screen, and it will make you very impressed by movie magic.
The zombie sharks come courtesy of Javier Bardem's Captain Salazar, who sends them after Jack and his allies in his quest to kill all pirates. Co-directors Joachim Rønning and Espen Sandberg used the Whitsunday Islands in Australia, a large indoor water tank, and a blue-screen soundstage to accomplish the difficult scene of the sharks' attack, piecing together footage from all three locations. "We worked really, really hard to find the most disgusting way to scare people," Sandberg says.
Part of this came from showing the sharks' skeletal, zombie-fied bodies, something which came courtesy of months of special effects work. "They're not normal sharks," visual effects supervisor Gary Brozenich said. "They're missing a fin or they have a lame fin that just drags along with them, so that would obviously influence the way they move."
You can view some art of the terrifying zombie sharks in action below. Pirates of the Caribbean: Dead Men Tell No Tales is in theaters now; if you've already sailed out to see the film, check out some of the biggest Easter eggs you may have missed.