What Mitch From Waiting... Looks Like Today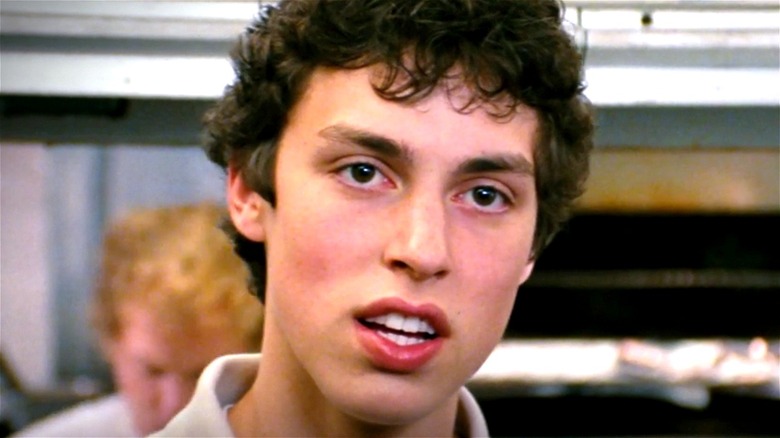 Eden Rock Media/HBO Max
"Waiting..." is an ensemble comedy that looks at what it's really like in the food service industry. Starring Justin Long and a pre-"Deadpool" Ryan Reynolds, the film goes through one a day in the life of the staff at TGI Fridays-style restaurant called Shenaniganz. "Waiting..." focuses on Dean (Long), a longtime Shenaniganz employee who reevaluates his life in the restaurant industry when he finds out a high school classmate has earned their degree in electrical engineering. Monty (Reynolds), on the other hand, is comfortable with his slacker lot in life. The 2005 comedy also stars Anna Faris, David Koechner (aka Todd Packer on "The Office"), Kaitlin Doubleday, Alanna Ubach, Andy Milonakis, and Dane Cook.
As the movie progresses, we are shown the depraved world of Shenaniganz through the eyes of a new hire named Mitch. It's Mitch's first day as a waiter, and he spends most of the day not being able to get a word in edgewise. At the post-work party, Mitch goes off on his coworkers and quits. It's a bravura performance from "Freaks and Geeks" actor John Francis Daley, who graduated from tackling kid roles thanks to this movie. 
Daley has had quite a career since "Waiting..." as he transitioned away from acting and moved into writing and directing. Here's what he looks like today.
John Francis Daley went from Waiting... to writing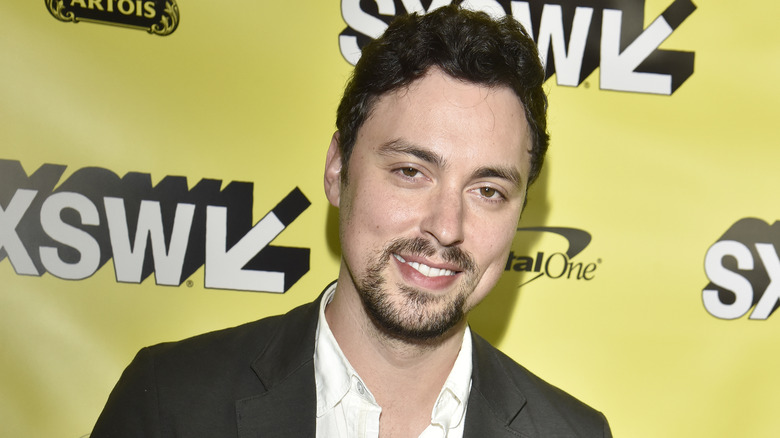 Tim Mosenfelder/Getty Images
John Francis Daley is perhaps best known by TV audiences as psychologist Lance Sweets on "Bones." Daley starred on the procedural from Season 3 to Season 10, when he was killed off by Kenneth Emory. Daley asked to leave the show so that he could pursue directing. He revealed to Vulture in 2014 that "I've been writing movies simultaneously while I was on the show and was able to manage both schedules, but directing is an all-encompassing job, and it didn't really fall in line with my summer hiatus from the show."
Per Daley's IMDb page, the movies he had been writing with his partner Jonathan Goldstein during summer hiatuses on "Bones" included "Horrible Bosses" and the sequel, "Horrible Bosses 2" as well as "Game Night." Daley directed "Game Night," which was a critical (per Rotten Tomatoes) and commercial success (via Box Office Mojo). After leaving "Bones," he and Goldstein wrote "Spider-Man: Homecoming" and "Vacation Friends." Daley and Goldstein first collaborated on the "Bones" Season 6 episode "The Truth in the Myth" (via IMDb).