The Real Reason Zachary Quinto Stopped Doing American Horror Story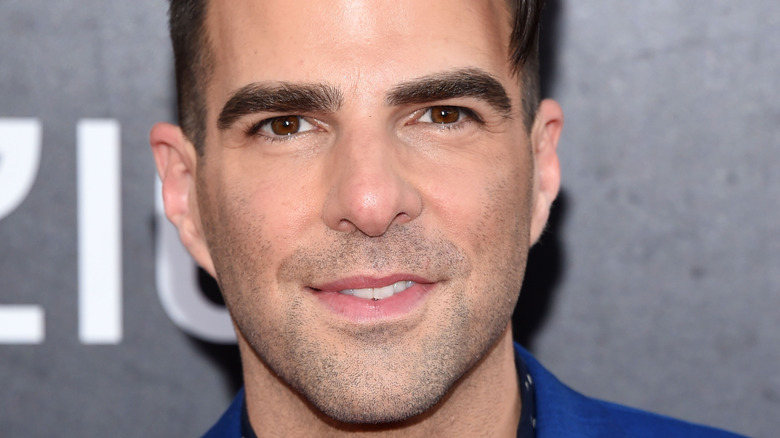 DFree/Shutterstock
Zachary Quinto appeared on two seasons of Ryan Murphy and Brad Falchuk's popular FX horror anthology series "American Horror Story," first as Chad Warwick on the show's 1st season, then as the sinister Dr. Oliver Thredson in Season 2. Since then, "American Horror Story" has run another eight seasons and counting and has featured several recurring actors, but it has pushed forward without any further involvement from Quinto, who has not been seen on the series since its first two seasons.
If you have been wondering why Quinto stopped appearing on "American Horror Story" after his two stellar performances in the series' first two seasons, there's a good chance you aren't alone. But, in one interview that Quinto gave several years ago, the actor did at least provide a clear rationale for his decision to stop participating in "AHS," even if it's one that might appear a little different after almost seven years of retrospect. 
Quinto was no longer interested in 'genre' roles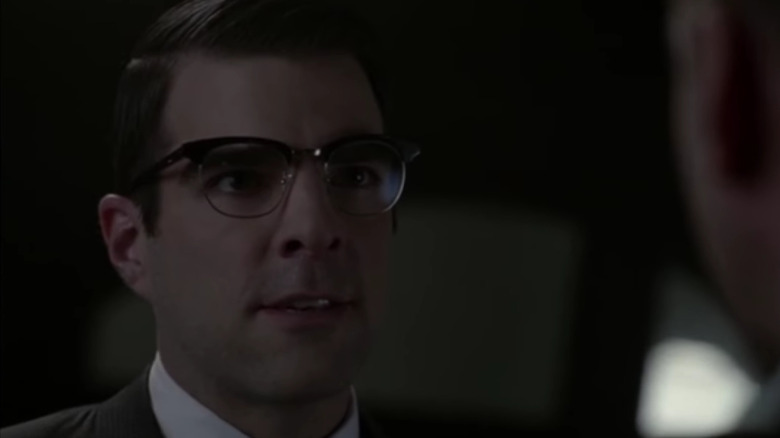 FX
Speaking to Yahoo Entertainment in an interview published February 20, 2015, Zachary Quinto mainly focused on promoting his work on the then-new NBC drama "The Slap," though he was also asked if he had any plans to return to the "American Horror Story" franchise.
"No, I don't think so," Quinto explained. "I haven't had any conversations with anybody about it, but I feel I had a likewise great experience there, and I'm interested in getting away from the genre stuff. I like the fact that Harry is the antagonist of ['The Slap']. I've played a lot of antagonists and notable villains in my journey, but I'm willing and excited to, eager to move on from that and the genre world. I'm interested in other worlds. 'The Slap' represented that for me. It's real people, real worlds, real issues, nothing heightened or stylized about the worlds in which these people live, and I like that."
As it seems, Quinto was no longer interested in doing any horror/sci-fi type roles, preferring instead to stick to straight drama. One interesting thing about this is that you can look at Quinto's work since this interview on IMDb, and see whether he was able to stick to that ambition.
Quinto has stayed away from AHS, but not exactly from genre roles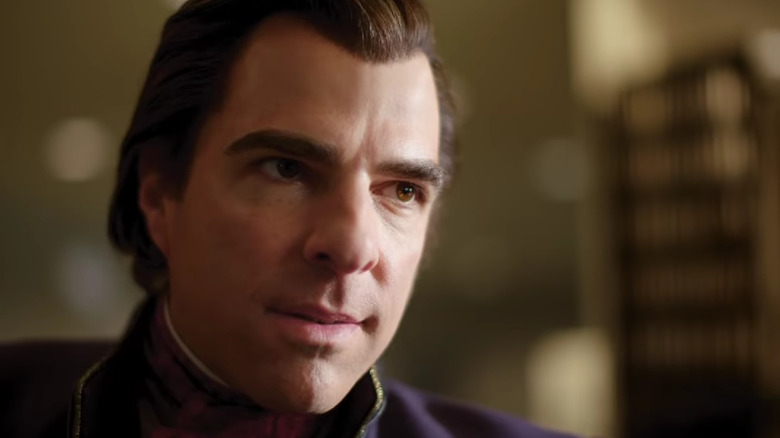 AMC
In 2016, Quinto once again reprised his role of Spock in "Star Trek: Beyond," but that was presumably already in the works when he talked about his desire to stick to straight drama. He appeared in the 2018 sci-fi-action film "Hotel Artemis," and has even voiced characters in animated superhero projects like "Superman: Man of Tomorrow" and the Amazon original series "Invincible."
None of those projects are in the horror genre, but Quinto also ended up making a return to that field as well, albeit not with "American Horror Story." In 2019-2020, Quinto starred as Charlie Manx, the main antagonist of "NOS4A2," based on the Joe Hill novel of the same name.
So, even though Quinto hasn't quite stuck to his stated goal of only doing realistic drama since departing "American Horror Story," fans of the show can at least understand that this was at least partly why he decided to leave the show in the first place.