The Intense Once Upon A Time In Hollywood Scene Leonardo DiCaprio Completely Improvised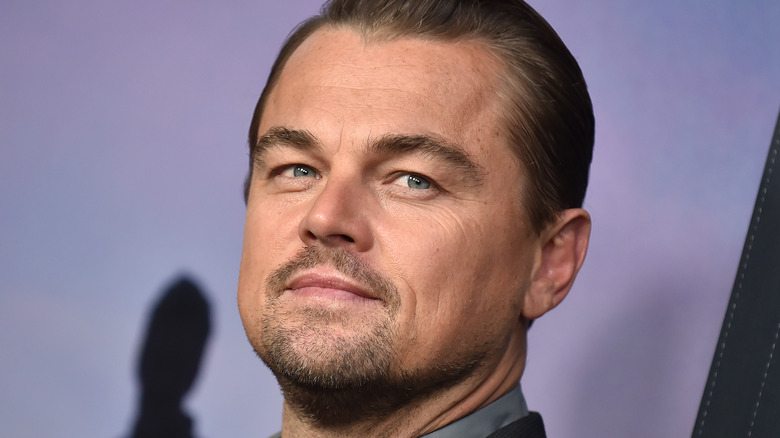 DFree/Shutterstock
Leonardo DiCaprio has been one of the most recognizable faces in Hollywood since starring in films like "Titanic" and "What's Eating Gilbert Grape" in the '90s. He's had leading roles in so many films throughout his decades working as an actor — "The Wolf of Wall Street," "Inception," "Catch Me If You Can," and the list goes on. Additionally, he's one of the recurring faces in projects from some of Hollywood's biggest directors, including Quentin Tarantino and Martin Scorsese. 
DiCaprio truly has one of the most impressive filmographies in Hollywood these days. He's proven his acting chops and ability to embody a wide variety of characters, so it's no surprise why his skills are so sought after. In recent years, he had a starring role in Tarantino's ninth feature film "Once Upon A Time In Hollywood" alongside fellow A-listers Margot Robbie and Brad Pitt. The film takes place in the late '60s, around the time the Charles Manson murders took place in real life, using the time period and setting to make Hollywood a character in and of itself. "Once Upon A Time In Hollywood" is yet another example of DiCaprio's acting chops, and it features one particular scene that Tarantino revealed was totally improvised by the actor.  
Leonardo DiCaprio totally improvised Rick Dalton's trailer freakout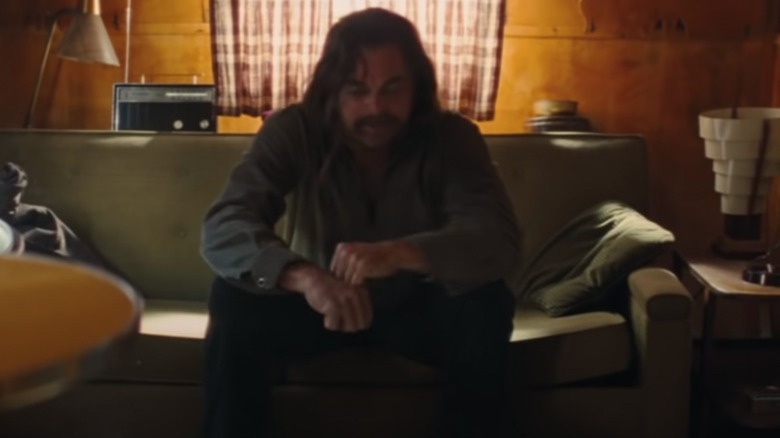 Sony Pictures
According to Quentin Tarantino (via IndieWire), Leonardo DiCaprio totally improvised the scene where Rick Dalton freaks out in his trailer after flubbing his lines for "Lancer." The mistake, mixed with the fact that Dalton's career is on a downward trajectory, made it a raw moment that Tarantino says was all DiCaprio. 
In case you forgot, Dalton is in his trailer swearing, throwing things and generally bumblings about his failing career and alcoholic tendencies. He yells at himself while looking at a mirror and cries on the couch, and it's an emotional bomb. "It wasn't in the script actually so we never rehearsed it or anything," Tarantino said. "Leo had a whole thing. At some point it was like, 'Look, I need to f*** up during the 'Lancer' sequence, all right? And when I f*** up during the 'Lancer' sequence, I need to have a real crisis of conscience about it and that I have to come back from that." 
The "Once Upon A Time In Hollywood" director said that they shot the scene twice — one where Dalton delivers his lines successfully and one where. he does not. Tarantino revealed that it was the most nervous he had ever seen DiCaprio on set. DiCaprio said he drew on his own history as an actor and the rollercoaster of emotions he's experienced in his line of work. "I've definitely had days like that," he said. "I don't think I've ever flipped out quite like that."