The Character Everyone Forgets Dave Chappelle Played On Home Improvement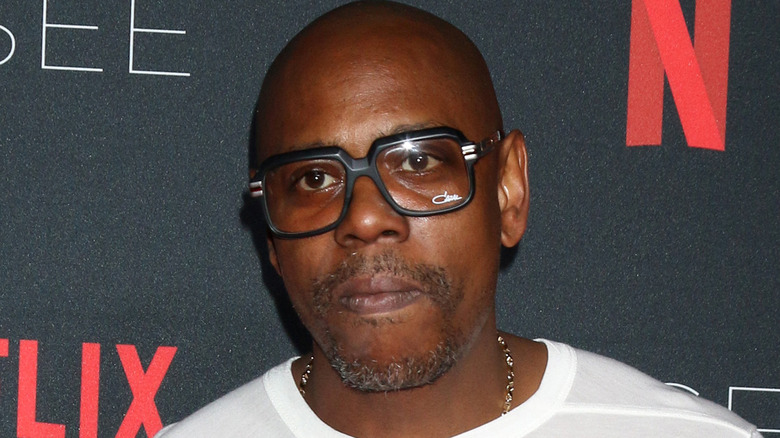 Kathy Hutchins/Shutterstock
"Home Improvement" is one of the quintessential 1990s sitcoms. Tim Allen's ABC smash hit may not enjoy the kind of enduring pop culture legacy "Friends" and "Seinfeld" do, but it still ran for eight successful seasons ... as well as launched the careers of Allen and Pamela Anderson, who starred on the show as "Tool Girl" Lisa before swapping her skimpy work gear for a red swimsuit and skyrocketing to "Baywatch" fame.
However, you might be surprised to find out that "Home Improvement" also gave rise to another major star — one that you might not immediately associate with such a show. The person in question is none other than Dave Chappelle, who rose to fame on "Chappelle's Show," and who has since gained notoriety with a string of Netflix specials. What role could connect him to "Home Improvement," and how could it have helped his career? Let's take a look at the character everyone forgets Dave Chappelle played on "Home Improvement."
Tool Time with Tim and Dave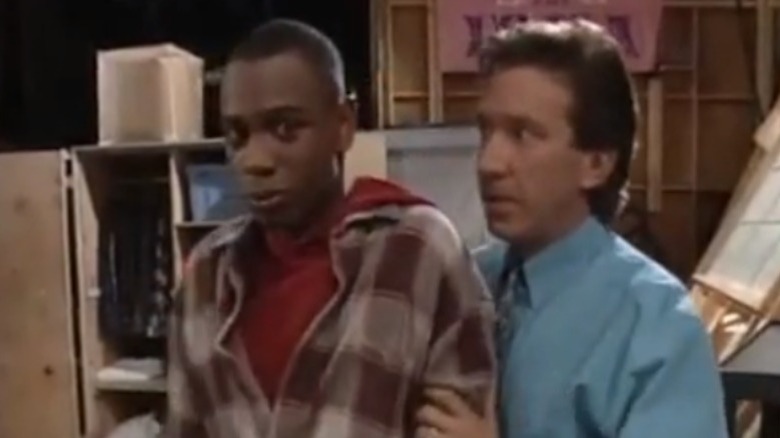 ABC
The character Dave Chappelle plays in "Home Improvement" is a one-episode character called Dave, which, to be fair, isn't a surprise in a show that features Tim Allen playing a guy called Tim. Per Vulture, Tim and Dave sat down for an episode of the show-within-show, "Tool Time," in order to discuss assorted relationship matters with another one-off character, Jim (played by Jim Breuer, because hey, a naming theme is a naming theme). 
Chappelle's few minutes of screen time ended up impressing the higher-ups so much that he — along with Breuer, who was eventually fired and recast — was promptly ushered into a spin-off show called "Buddies," which was eventually canceled after just five episodes ... though a handful of unaired episodes later made their way into the world, as Chappelle's fame grew. 
Fortunately for Chappelle, the belly flop failure of the 1996 sitcom was hardly the end for his showbiz career. As for Breuer, he might have been fired from "Buddies," but he kept himself busy as a cast member of a little-known revue show called "Saturday Night Live."