New HBO Oral History Makes Startling Accusation About Why Lovecraft Country Was Canceled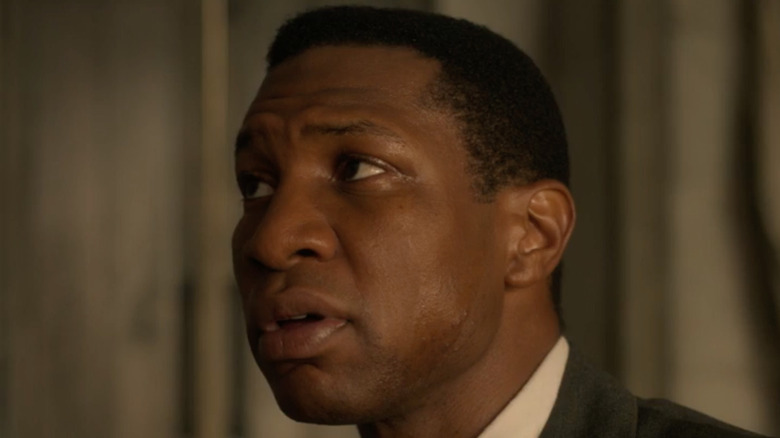 HBO Max
We may receive a commission on purchases made from links.
One of the more surprising TV cancelations this year was the unceremonious axing of HBO's "Lovecraft Country" in July. Though the genre-bending period drama, which aired its Season 1 finale in October 2020, was originally billed as a "limited series," it was nonetheless surprising to see the popular series come to such an abrupt end. This is especially true considering that, at one point, it appeared Season 2 was all but officially confirmed (per /Film). 
In a new interview from The Hollywood Reporter, author James Andrew Miller discussed his forthcoming book, titled "Tinderbox: HBO's Ruthless Pursuit of New Frontiers." In his conversation with THR, the author touched on the real reason for the cancelation of "Lovecraft Country." Before digging into that conversation point, Miller touched on previous, general explanations that were around when news came forth that Season 2 was a no-go.
The first suggested that the series was simply too expensive to produce. This certainly isn't far-fetched as the series is reported to have cost the network $150 million for one season alone (via Literary Hub). However, other shows on HBO have certainly been plenty expensive but still deemed worth the cost (via Business Insider). Another theory is the show ran out of storylines after 10 episodes (similar to the reasons given by Damon Lindelof when asked about another season of "Watchmen"). While the first season of "Lovecraft Country" concluded the story told in Matt Ruff's 2016 novel of the same name (with quite a few changes, of course), a tweet from showrunner Misha Green made clear to fans that ideas for another season were being developed prior to cancelation.
Despite plenty of speculation, no single answer for the cancelation of the series has ever seemed entirely right. However, a new book about the history of HBO offers an entirely new explanation. 
A new book alleges there was a 'toxic' work environment on Lovecraft Country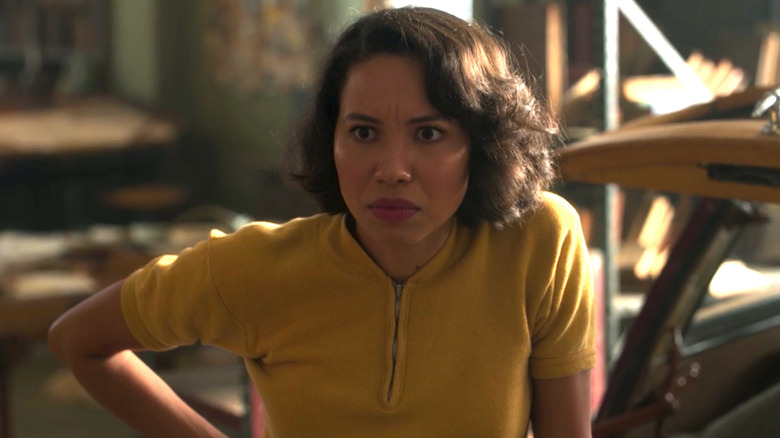 HBO Max
While speaking with The Hollywood Reporter, "Tinderbox: HBO's Ruthless Pursuit of New Frontiers" author James Andrew Miller revealed that the reason for the cancelation of "Lovecraft Country" came as a result of a "toxic" and "hostile" work environment created by showrunner Misha Green. When contacted by THR, Green chose not to comment on the accusations. Miller told the outlet, "I had several sources within HBO and elsewhere — people who worked on the show and people who represented people on the show — who said the environment on the show was not a healthy one."
The author went on to tell THR that HBO's decision to cancel the series was one of "sadness." He said, "Not only is it losing a show that was such an outlier in terms of what it was trying to say, but then to have a Black showrunner — and a female Black showrunner — is not something that happens every day, and people were incredibly excited about that."
Miller's book attempts to document the highs and lows of the past 49 years worth of history of the Home Box Office network. The book, which is available on Amazon, consists of information the author gained from more than 700 interviews with insiders who worked at nearly every level of the network. Per Goodreads, Miller has previously published books focused on the histories of "Saturday Night Live," ESPN, and CAA. He is also the author of a 1987 book about the U.S. Senate called "Running in Place."
All 10 episodes of the first and only season of "Lovecraft Country" are available for streaming on HBO Max.