Why Yellowstone Season 3's Finale Had Kelly Reilly Worried About Her Job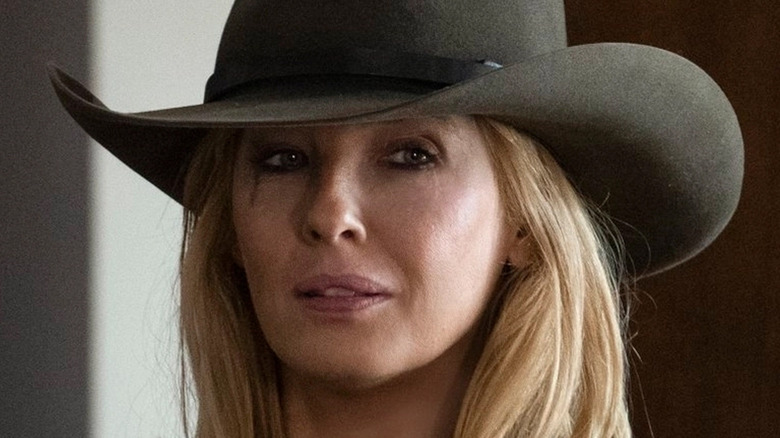 Paramount Network
Contains spoilers for "Yellowstone"
Paramount Network's modern Western TV series "Yellowstone" is centered around the members of the Dutton family, led by patriarch John (Kevin Costner), and their ownership of a large cattle ranch in rural Montana. Sometimes the ranch acts as a jumping off point from to explore dramatic storylines in either the adjacent Broken Rock Reservation or the titular Yellowstone National Park. Other times, the ranch is at the series' center, like in the Season 3 finale, when a dispute over its ownership turns violent.
In short, investor Roarke Morris (Josh Holloway) sets his sights on acquiring the Dutton ranch, and at Season 3's end, he dispatches separate violent threats to the lives of John, Kayce Dutton (Luke Grimes), and Beth Dutton (Kelly Reilly). In Beth's case, she receives a package containing a bomb at her place of employment that activates near the episode's end.
Whether or not Beth survives was a cliffhanger not just for viewers of the "Yellowstone" Season 3 finale, but at one point for Reilly herself. In an interview with Elle, Reilly revealed that the script for the final episode of Season 3 initially had her questioning if character would even return for another season.
Kelly Reilly wasn't sure if Beth would survive Season 3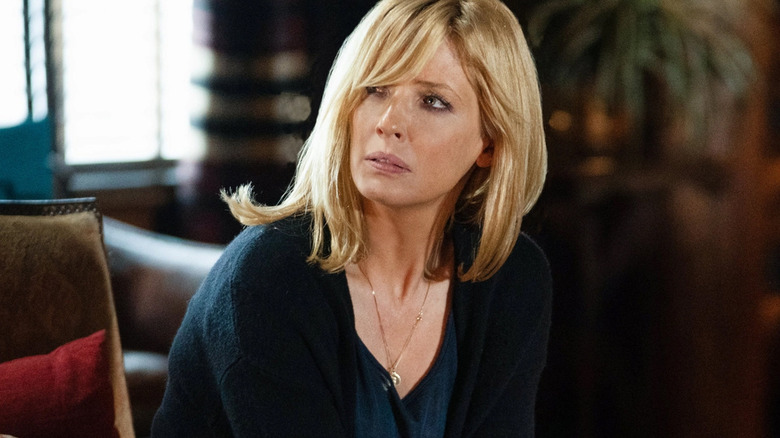 Paramount Network
Before broaching the subject of her role in "Yellowstone" Season 4 , Elle interviewer Lauren Puckett-Pope asked Kelly Reilly when she found out that Beth would survive Season 3. Though Reilly didn't answer the question directly, she did implicitly reveal that it was sometime after production began on the season finale.
"When I got the script for the explosion, of course, I asked [showrunner Taylor Sheridan] the question: 'Is she going to make it? Are you trying to tell me something?' I think every actor thinks they're going to get fired," Reilly said. "Everybody always thinks it's their last shot at it, and they'll never work again. But, no, everyone was very honest from the get-go, saying, 'No, no, no. Taylor just wanted everyone to think that they all died. He wanted that cliffhanger moment.'"
The death of a key character, like Beth or another member of the Dutton family, has its precedent. Lee Dutton actor Dave Annable notably accepted a role on the series knowing that his character would die in the pilot episode. Thankfully for Reilly, Beth is still kicking and shaking things up as "Yellowstone" continues in its fourth season.