Why Armand III From Hawkeye Looks So Familiar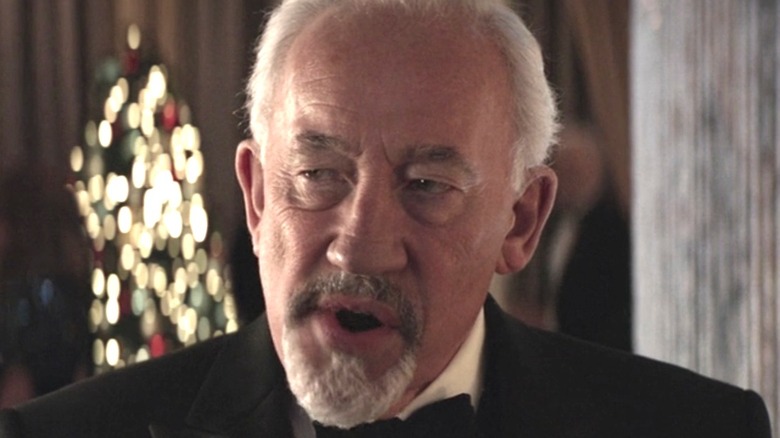 Marvel Studios/Disney+
The MCU continues to wash over the IMDb profiles of every currently working actor like a tsunami of renewed SAG eligibility. The franchise's newest venture, "Hawkeye," brings a new generation of performers into the fold, sorting them into pro- and anti-archery vigilantism camps and letting them loose on a world where owning a bow and arrow and a leather vest somehow puts you in the same pay grade as the Norse god of thunder.
Case in point: Armand III, played by the illustrious Simon Callow. Callow might look familiar to you, but his nigh-on 40 years on the big and small screens haven't afforded him a superhero franchise role until now. You're nobody in this business until you're within spitting distance of the moulded pleather chest piece of someone named Chris. He might as well have been one of us normals up until this point.
Let us welcome Callow to the MCU family by taking a look back at some of his memorable roles, maybe putting a finger on where exactly you recognize him from along the way.
Simon Callow debuted on the big screen in Amadeus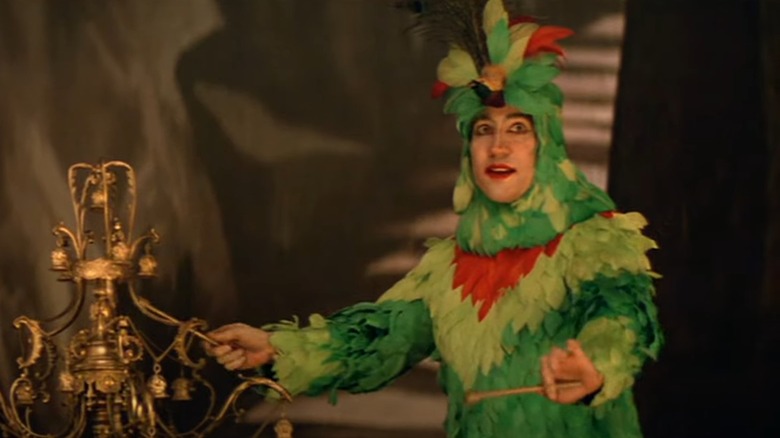 Orion Pictures
Even beloved stage stars with a few television credits under their belts aren't guaranteed a spot on the big screen, let alone a part in an Oscar-winning success story. Wildly, Simon Callow managed to land a gig working on just such a project for his debut feature film performance.
After making his presence known in a series of TV appearances in the late '70s and early '80s, Callow made his first motion picture appearance in the 1984 Best Picture winner "Amadeus," director Miloš Forman's sensationalized retelling of the life of Mozart. Here, Callow plays Emanuel Schikaneder, a real-life collaborator of Mozart's, played as a goofy theater bro. Schikaneder gets the short end of the stick when his composer buddy selfishly collapses from exhaustion in the middle of "The Magic Flute," leaving him dressed like Papageno without proper musical accompaniment like some sort of stooge.
On a side note, Callow's performances in "Amadeus" and, 14 years later, in "Shakespeare in Love" as Sir Edmund Tilney, make him one of only a few living actors to have appeared in multiple Best Picture winners. Learning is fun!
Simon Callow made waves in Four Weddings and a Funeral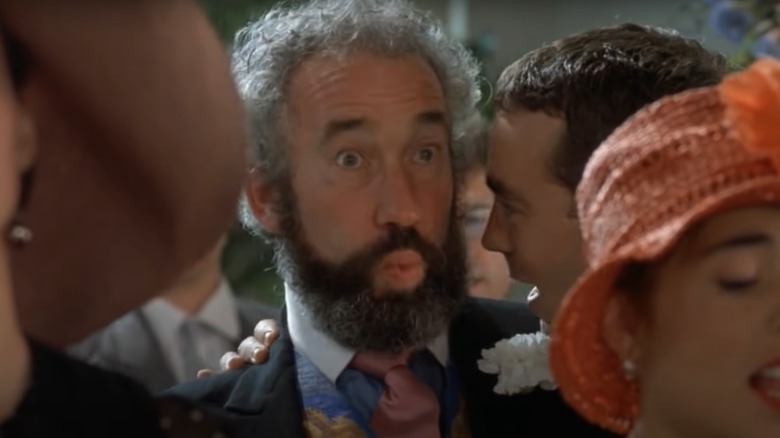 MGM
Hey, we've all been to three weddings and no funerals. Heck, most of us have probably been to one funeral and equal-to-or-fewer-than-three weddings. But four weddings? And a funeral? That's beyond the pale!
And yet, somehow, Simon Callow made it happen in the borderline unbelievable success story that was 1994's "Four Weddings and a Funeral." This British rom-com, brought to audiences by director Mike Newell, saw Hugh Grant flopping his hair hither and yon in the pursuit of a perfect mate, some five years prior to the golden age of Hugh Grant Hair Charisma. Here, Callow plays Gareth, a man lucky to have found love with John Hannah, but unlucky to — spoilers — be the subject of the eponymous "and a Funeral." These are the one-in-five odds which one must make oneself comfortable with if one is to set oneself up against four whole weddings. If it helps, Callow was nominated for a BAFTA thanks to his work on the project.
Simon Callow did his civic duty on Doctor Who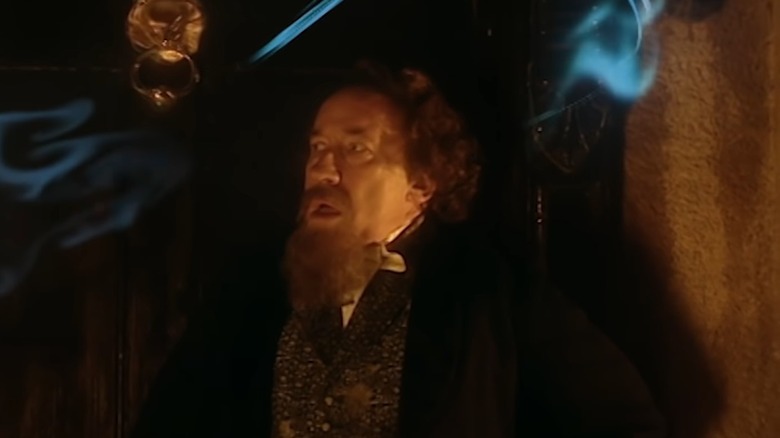 BBC
It is an ugly but inescapable fact that any British actor hoping to continue residing in the United Kingdom must, by decree of the Royal Family, appear in at least one episode of "Doctor Who," and at least one historical reimagining of the life of Charles Dickens.
Through wit and guile, Simon Callow managed to get all of that out of the way in a single sweeping gesture, appearing in the third episode of the first series of the show's return to television in 2005. "The Unquiet Dead" saw a brow-beaten Dickens (Callow) wrapped up in the gaseous shenanigans of a species of aliens with conquering on the brain. Dickens, who Callow had portrayed before in 1996's "An Audience with Charles Dickens" and 2000's "The Mystery of Charles Dickens, has his creative spark reignited by the presence of "Thor: The Dark World" and "G.I. Joe: The Rise of Cobra" star Christopher Eccleston, bless his heart. As a kicker, he even returned for a cameo two Doctors later, reprising his role in the reality-bending sixth season finale "The Wedding of River Song."