The Character You Forgot Jessica Rothe Played On Chicago P.D.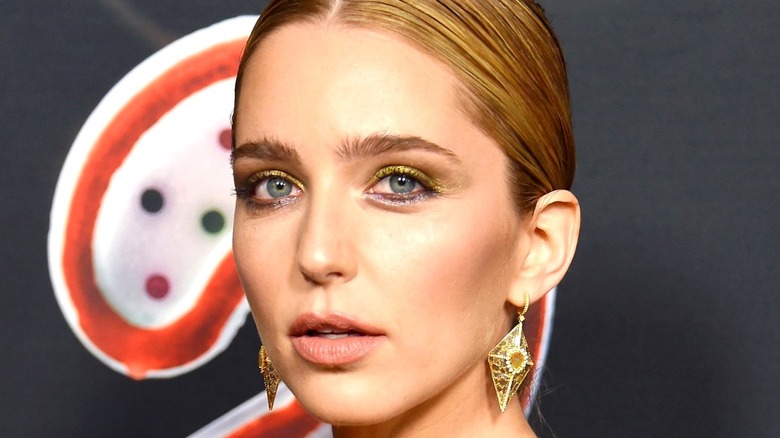 Gregg Deguire/Getty
Jessica Rothe has quite a long list of acting credits under her belt for someone who is only 34 years old. According to IMDb, she's had 39 acting roles since first getting her start way back in 2010. 
Rothe started her screen career with small guest roles on a number of TV shows in the early 2010s, including "Gossip Girl, "Blue Bloods," and "High Maintenance." She subsequently went on to star in several short-lived TV shows, such as "Next Time on Lonny" and "Mary+Jane," until she eventually landed a role in the Oscar-winning 2016 film, "La La Land." Rothe starred in the acclaimed musical as Alexis, one of Mia's (Emma Stone) dancing and singing roommates.
However, you're more likely to recognize Rothe as the lead from the 2017 horror film, "Happy Death Day," as well as its 2019 sequel, "Happy Death Day 2U." In both films, Rothe plays Tree Gelbman, a college girl forced to relive the day of her death over and over again. That said, while the "Happy Death Day" series may be Rothe's biggest claim to fame, fans might be surprised to learn that she also had a notable role in one popular TV drama.
Jessica Rothe played a housewife named Madison in Chicago P.D. Season 3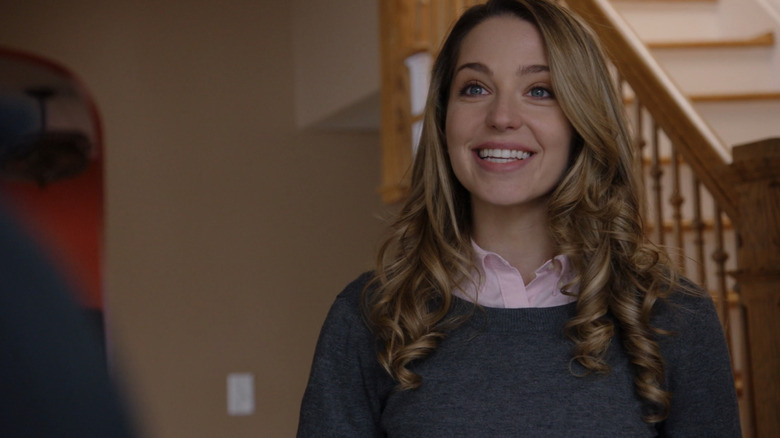 NBC
Before she rose to fame in the horror genre, Jessica Rothe guest-starred in Season 3, Episode 19 of NBC's "Chicago P.D." The series, which is part of Dick Wolf's "One Chicago" franchise, follows the professional and personal lives of the police and intelligence officers who work in Chicago's 21s District.
In the episode, titled "If We Were Normal," Rothe plays Madison, a housewife who, despite her bright and cheery demeanor, is clearly suffering some kind of trauma. When her husband is arrested for kidnapping, detectives Lindsay (Sophia Bush) and Halstead (Jesse Lee Soffer) show up to her front door with a search warrant in hand. While she laughs it off at first, Lindsay and Halstead make their way into the house and discover a baby nursery inside. They take her in for questioning and that's when her suspicious past is finally unveiled. Indeed, it is revealed that Madison is actually a missing woman named Jamie, who was taken by the man she calls her husband and convinced to play along with his crimes so that they could have a family together.
After her guest role in "Chicago P.D.," it didn't take long for Rothe to rise to fame. She starred in "La La Land" the same year she made her "Chicago P.D." appearance, and portrayed Tree in "Happy Death Day" the following year. Now, fans can look forward to seeing Rothe in her next project, a new thriller series titled "Gaslight" (via Deadline).