Will Estes Reveals The Hilarious Thing Christian Bale Did On The Set Of The Dark Knight Rises - Exclusive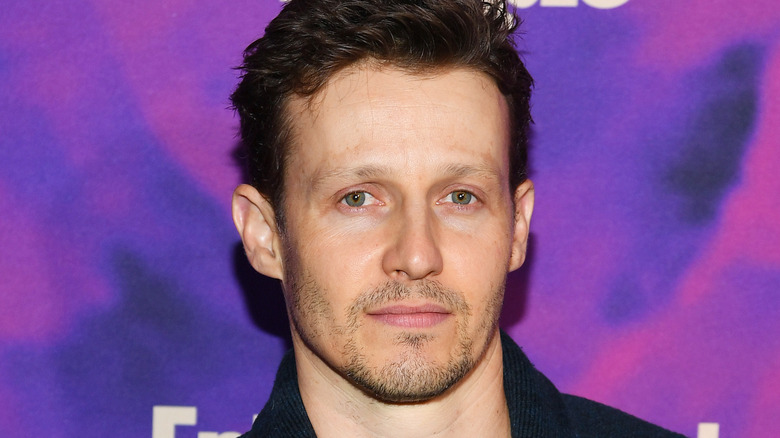 Dimitrios Kambouris/Getty Images
Will Estes may be best known as NYPD sergeant Jamie Reagan on the hit series "Blue Bloods," which is currently in its 12th season and airs Friday nights on CBS, but he also has one cool cameo in his past: a bit part in 2012's "The Dark Knight Rises" as — coincidentally — a police officer.
"If you blink, you miss me," admitted Estes during a recent exclusive interview with Looper. "I auditioned with a big scene and when I got there, they said, 'Here, that's your line.' And I was like, isn't there more? Where's the scene? And they were like, that's your line, and that was it."
Still, it's a role that stands out in Estes' mind to this day. "It was a tremendous experience, and obviously really exciting just to be there," he says, adding that being in such close proximity to Christian Bale left him a little starstruck. In fact, Estes shared a funny story with Looper about what happened when he went to greet the Oscar-winning actor.
Will Estes caught Christian Bale drinking a kids juice box on the set of The Dark Knight Rises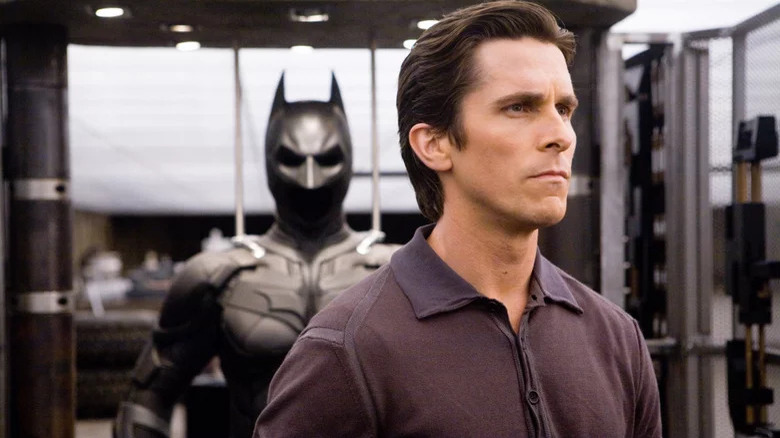 Warner Bros.
While Estes didn't work directly with Bale on "The Dark Knight Rises," he did have the opportunity to introduce himself to the star. Sort of.
"I was standing next to Christian Bale in the bat suit one time," says Estes. "And I think the suit was really uncomfortable, but I really wanted to talk to him because, you know, he's Christian Bale. And he's Batman. And so I was going to talk to him when he was standing there but he just seemed really uncomfortable, and I decided against it."
But then Estes built up the courage to try again, to which Bale responded with an unusual salute.
"He raised a juice box," says Estes. "Because I guess that's like the only thing he could drink out of on the set [in the suit]. And he took a sip out of like a little kid's juice box, you know? And I said, you know what, I'm not going to bother Christian Bale today. The guy is Batman. So, I never met Christian Bale, but I stood about ten feet from him, and that was exciting. I was close. I was very close."
"Blue Bloods" airs Fridays at 10 p.m. ET/PT on CBS and is available to stream live and on demand on Paramount+.