Supernatural: Mark Sheppard No Longer A Series Regular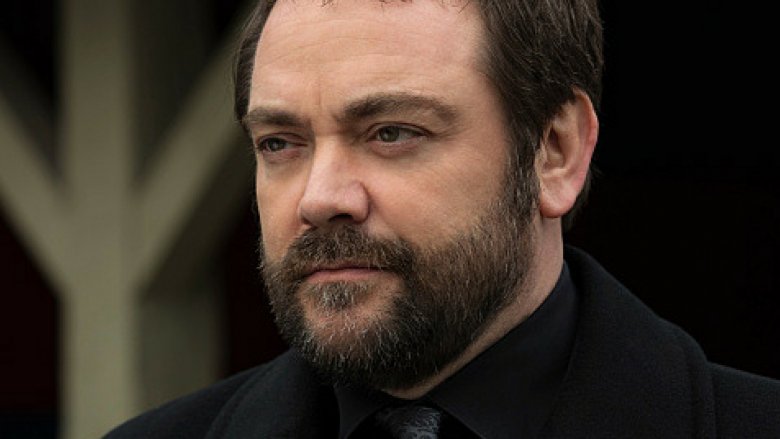 Warning: This article contains spoilers for the season 12 finale of Supernatural.
It looks like Crowley may really be dead on Supernatural. The character sacrificed himself in the season 12 finale of the series, but, considering the show's history with fake-out deaths, many fans assumed that dead didn't necessarily mean dead. However, it appears that Crowley's death will stick, at least for a little while, as Entertainment Weekly is reporting that Mark Sheppard will not return as a series regular next season.
Sheppard, who joined the show in season five and filmed 67 episodes of the show, posted on his Instagram page Tuesday night about his time on the series, writing, "So to all my #spnfamily everywhere... my crew and my fellow storytellers... thanks for the ride. Time for something new." EW did not say if the actor will make any guest appearances in the upcoming season or in the future, although considering Supernatural's penchant for bringing back deceased characters in innovative ways, anything is possible. 
Meanwhile, the finale's other apparent death, Misha Collins' Castiel, doesn't seem like it's going to last forever, with the actor posting hints on his social media that the character will be back. "Cass [or Cas] has a future," Collins wrote on his Twitter. Star Jared Padalecki also basically confirmed that Collins would be back at least in some way, accidentally spilling the beans at a recent convention that the actor had done some filming for the show's upcoming animated Scooby Doo crossover episode.
Supernatural will return in the fall, paired with Arrow on Tuesday nights on The CW. While we imagine what the show will look like without Crowley, read up on the untold truth of the series.