Fired Sopranos Writer Confirms What We Suspected All Along About James Gandolfini's Demeanor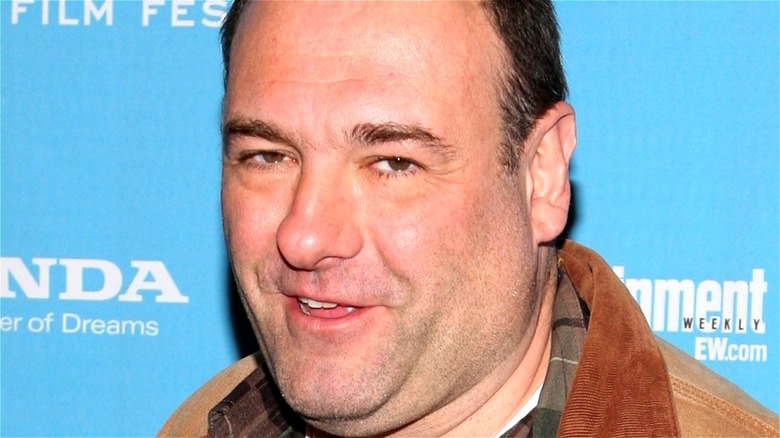 Bryan Bedder/Getty
HBO's "The Sopranos" was, in many ways, the blueprint for all subsequent "prestige TV" dramas about complex, morally compromised antiheroes. New Jersey mafia capo Anthony John "Tony" Soprano was a troubled man with a capacity for unfathomable depths of cruelty and aggression, and the series never shied away from laying bare the darkest recesses of his psyche.
Yet the actor who played Tony, the late and great James Gandolfini, couldn't have been more different from his most famous screen role. By all accounts a nice, fun, genuinely kind soul who took his craft deeply seriously and did his best to get along well with his costars (via Vulture), he was also known for being notoriously humble and "spotlight-shy," and avoiding the pitfalls of celebrity as best he could (via ET Online) — compare and contrast with Tony Soprano's boisterous, grandiloquent personality.
In the years since Gandolfini's tragic passing at the age of 51, there have been no shortage of stories that showed what a great guy he was in real life, both on and off the set. And, recently, one particularly heartwarming such story was shared by a close friend of Gandolfini: the former "Sopranos" writer Todd A. Kessler.
James Gandolfini insisted on taking Todd A. Kessler out after his firing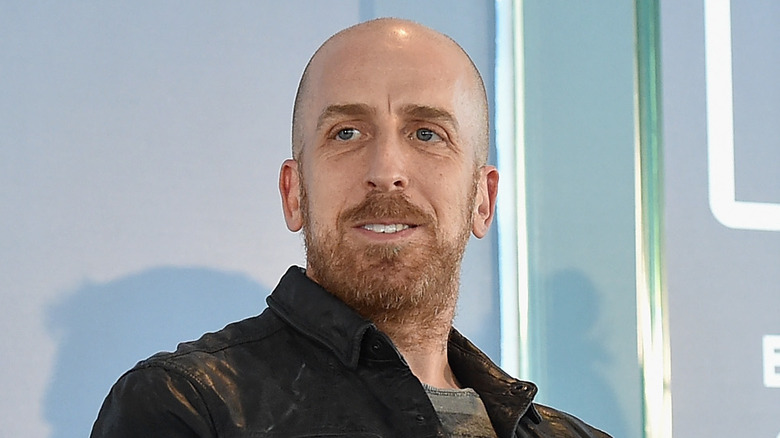 Mike Coppola/Getty Images
Todd A. Kessler is a prominent TV writer, producer and director who's known for having co-created and run the writers' room of two award-winning series: the Glenn Close-starring FX legal drama "Damages," and the Netflix family drama-thriller "Bloodline." Before getting to the point of writing his own shows, however, Kessler did the usual early-career bouncing between different writers' rooms, and his most notorious gig in that period was as part of the "Sopranos" writing staff on Seasons 2 and 3. Along with David Chase, he penned the Season 2 finale "Funhouse," widely considered one of the best "Sopranos" episodes (via Entertainment Weekly, Time).
At the end of Season 3, though,Kessler was let go by HBO — an experience he's described as "painful and formative." By that point, he and James Gandolfini had grown close, and Kessler's firing led to an experience with the "Sopranos" star that confirmed him as one of the sweetest, most genuine people to have worked in the business. Kessler dished about it to actors Michael Imperioli (Christopher Molsanti) and Steve Schirripa (Bobby Bacalieri) in an interview for the book "Woke Up This Morning," an epic, definitive oral history of the making of "The Sopranos," per Insider.
Gandolfini made a point of lifting his friend's spirits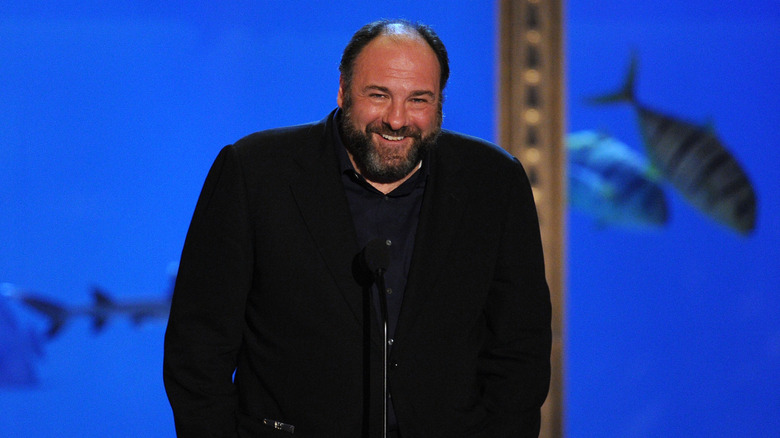 Kevin Winter/Getty Images
By the time Kessler was fired, Gandolfini had become one of his "dearest friends in life as [they] worked on the show." So, ever the mensch, Gandolfini took it upon himself to lift his friend's spirit.
"Jim called me up after he finished work that day," Kessler related to Imperioli and Schirripa, in reference to the day of his firing. "He knew what had happened, and he said, 'I'm taking you out.'" Then, he took Kessler out to a restaurant, where they were approached by two women. Gandolfini "introduced Kessler as a writer on the show he'd just gotten fired from," per Insider, prompting Kessler to shrink in embarrassment.
"But [the women] didn't care," Kessler continued. "And we talked a little bit, they laughed, and then Jim said to me — and it was really one of those moments that will forever stick with me of Jim — he said: 'You do not shrink. You have nothing to hang your head about.'"
In addition to those beautiful words of encouragement, Kessler also quoted Gandolfini as having told him, "You hold your head high and know that you did great work." Add those two examples of Gandolfini's incredible generosity of spirit to the ever-growing list of reasons why we miss him deeply.