Power Rangers Fans Have A Lot To Look Forward To On Netflix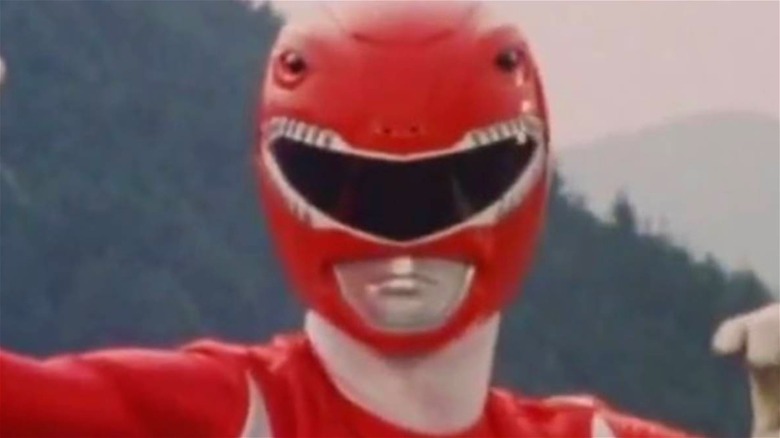 Saban Entertainment
As those who grew up in the decade will tell you, the 1990s were a great time to be a kid, especially if you enjoyed chilling in front of the TV. Nickelodeon released such classics as "Rugrats" and "SpongeBob SquarePants," Cartoon Network hosted the likes of "Dexter's Laboratory" and "The Powerpuff Girls," and Disney Channel contributed "Ducktales," "Gargoyles," and a host of others. Not to mention, young small screen viewers got their first glimpse of the "Might Morphin Power Rangers" — a campy superhero sci-fi program that has more than left its mark on pop culture.
Despite wrapping up in 1996, the original "Mighty Morphin Power Rangers" launched a globally recognized franchise that endures to this day. Continuations like "Power Rangers Zeo," "Power Rangers Lightspeed Rescue," and "Power Rangers Dino Thunder" have kept the "Power Rangers" story alive and merchandise connected to it all still sells like hotcakes. Therefore, it should come as no surprise that the titular team of do-gooders has graced the big screen on a handful of occasions, most recently via 2017's "Power Rangers."
The latest "Power Rangers" movie wasn't exactly a home run, to put it lightly. It met mixed reviews, middling box office numbers, and fans new and old were generally disinterested in how it presented the source material. Thankfully, Netflix has recently given them a reason to get excited for new "Power Rangers" content once again.
Netflix will host a Power Rangers universe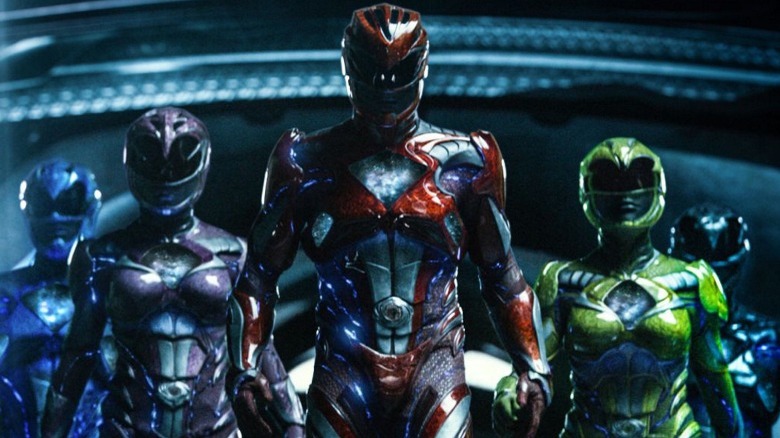 Lionsgate
Reboots, revivals, and sequels of varying quality riddle the entertainment landscape of 2021 for better or worse. Franchise films are all the rage (the Marvel Cinematic Universe, Star Wars, etc.), and streaming services are scrambling to scoop up all of the viable properties they can to get a leg up on the competition. "Power Rangers" more than fits the bill given its rich history, devoted fanbase, and immense marketability, hence why Netflix has big plans for it in the coming years — chiefly an interconnected canon spanning brand new television shows and movies.
This news broke courtesy of the current Entertainment One President of Global Television Michael Lombardo, who shared with Deadline his desired plan for the "Power Rangers" IP. "We pitched really a whole-world approach. It's not just one show, it is shows followed by films, some kids' programming," Lombardo revealed on November 22, noting that his team and Netflix are both excited and that they "hope to have some news soon." Shortly after, director Jonathan Entwistle took to Twitter to corroborate the news and express his eagerness.
The announcement of a shared "Power Rangers" universe is huge for Netflix and fans of the original series alike. We can only hope that it'll soar and not wind up like Universal's failed Dark Universe, and that morphin' time isn't too far away.