Florian Munteanu Reveals How Shang-Chi Prepared Him For Borderlands' Krieg - Exclusive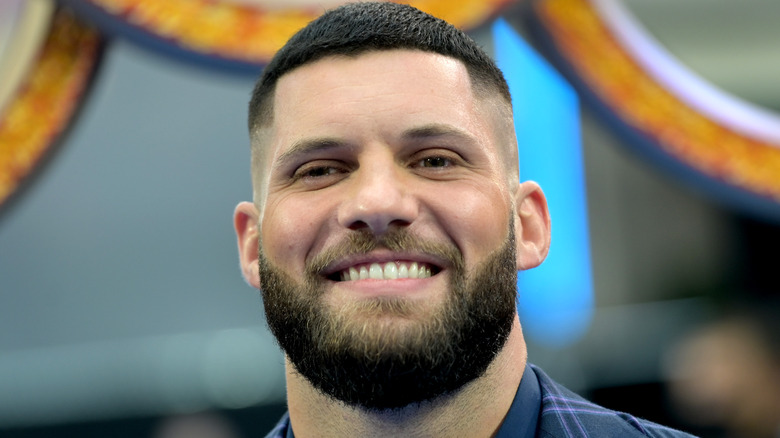 Dave J Hogan/Getty Images
Florian Munteanu made his name as a boxer, and mementos of his boxing days can still be seen on his wall. He first entered Hollywood in 2018, when he played Viktor Drago in "Creed II." Next up was Razor Fist in "Shang-Chi and the Legend of the Ten Rings," where he found his biggest audience yet. This year, he shot his next big role: part time Vault Hunter, full time Psycho Krieg in the upcoming "Borderlands" movie.
Looper spoke with Munteanu in anticipation of the home release of "Shang-Chi," and we had to ask him how playing Razor Fist prepared him for the Meat Bicycle enthusiast. "Well, first of all I have to say if you're a fan of Krieg, you will love the character," he tells us. "Trust me, it's funny, it's violent, it's everything that's needed to be. So I feel like the audience will fall in love with the character and there are some little surprises there as well."
A better martial artist, a better fighter, and a better actor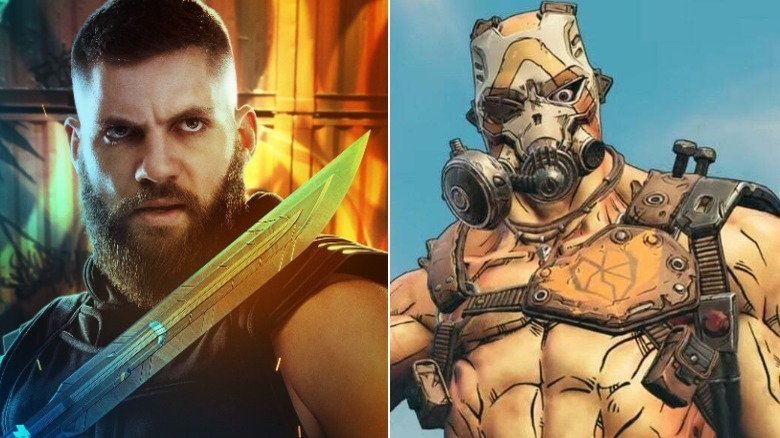 Marvel Studios, 2K
"Obviously every project helps you not only prepare for the next role," Munteanu acknowledged, "but it makes you better, right? You always have the possibility to gain experience, to work with so many beautiful and talented people and you get better each day." He took some time to acknowledge his Hollywood beginnings: "If I'm looking back when I did my Hollywood debut with 'Creed' and I'm looking at me now, I'm a whole different person and I'm a whole different actor."
Back then, he was a boxer-turned-actor. Now, he's a full fledged actor. "My skillset is as a whole just different now than three or four years ago," he continued, "because you are improving constantly because you have the opportunity to work with the best in the game. So after I shot 'Shang-Chi' and after I played Razor Fist, I was already a better martial artist, a better fighter, better actor and all that I brought to the new character, which is Krieg in 'Borderlands.'"
"Shang-Chi" is now on Disney+ and all other major digital platforms and will be available on 4K Ultra HD, Blu-ray and DVD on November 30.