Shang-Chi's Stunt Coordinator Dishes On Razor Fist's Behind-The-Scenes Noodle Arm - Exclusive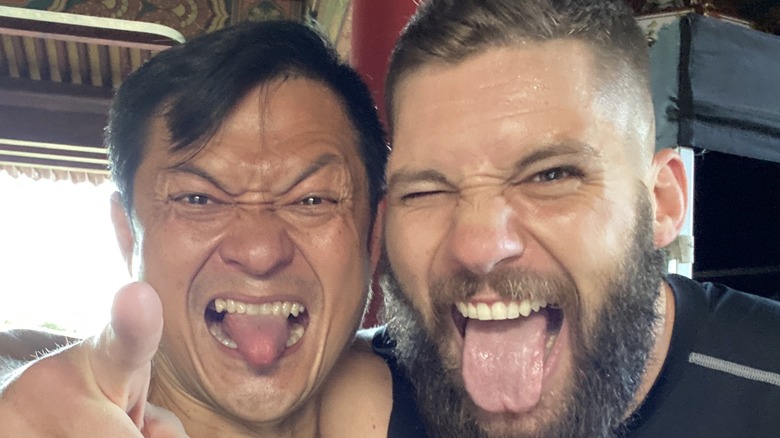 TeamClick
Audiences get their first good look at Razor Fist (Florian Munteanu) during the bus fight in "Shang-Chi and the Legend of the Ten Rings." He doesn't tell anyone his name, but the fact that he has a razor for a fist fills in a few blanks.
Having a retractable razor fist required some green clothes and prop work during production. "It was a CGI glove that I was wearing," Munteanu told Looper, "but I couldn't use it and I had to actually play it like I have no forearm there. So that was tough in terms of stabilization and your fighting style." Even this undersells the razor fist to an extent, and it could more accurately be described as a "green sleeve with a noodle attached."
Looper spoke with Andy Cheng, the stunt coordinator for the bus fight. He told us about Munteanu's athleticism, the difficulties associated with his size, and the noodle arm. The most important takeaway: It was hilarious.
'They're always laughing about it'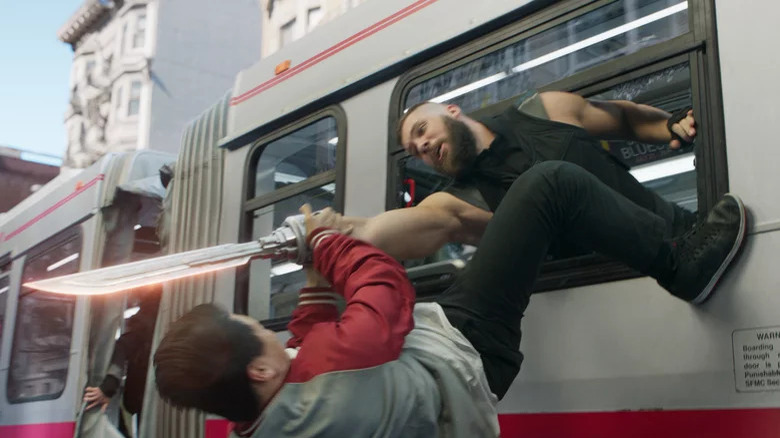 Marvel Studios
Munteanu's height proved just as much of an obstacle as any actual obstacles, with Cheng saying that "He has to watch out for his head because he can easily hit his head everywhere." This, plus the cramped environment and his boxing background, made for an unusual experience with the noodle glove. "He had the athletic background, but he doesn't have the martial arts background. He [comes from] boxing. So when you fight with a weapon, then you'll be different because [the other] hand has to cooperate."
When asked when everyone settled down and stopped laughing at this flopping noodle arm, he said, "I don't think they stopped at all. They're always laughing about it. Sometimes the flipper thing is right in your face or Simu's face and kind of weird. At one point, we took it out. In the earliest stage, we tried it [the other way] so we could feel the distance between Simu so we can react the tip of the blade." For some scenes, they took it out, because even that proved tricky.
"Shang-Chi" is now streaming on Disney+, available on all other major digital platforms, and will be available on 4K Ultra HD, Blu-ray and DVD on November 30.