Is 9-1-1 On Tonight? (November 22, 2021)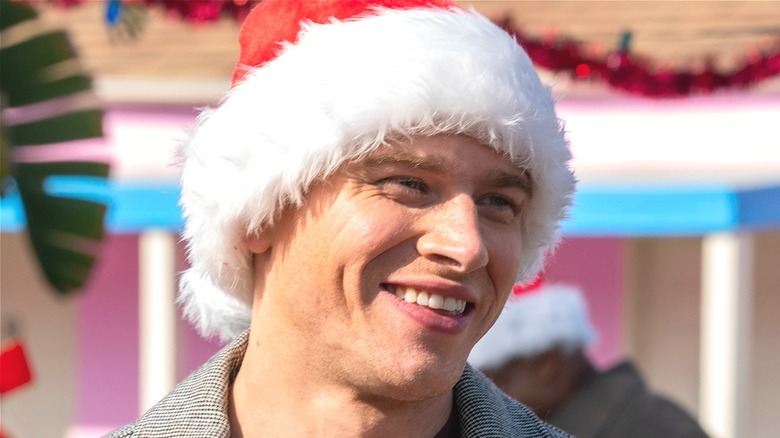 Fox
"9-1-1" is a first responder procedural in the style of the '70s classic "Emergency!" The show follows fire fighters, emergency medical service personnel, and cops as they respond to 9-1-1 calls. It's a perfect fit for show creators Ryan Murphy, Brad Falchuck, and Tim Minear, who love putting people in peril on their previous show together, "American Horror Story."
In its fifth season, "9-1-1" stars Angela Bassett and Peter Krause as married first responders Athena Grant-Nash and Bobby Nash. On the paramedic side, we have Aisha Hinds as Henrietta "Hen" Wilson and Kenneth Choi as Chimney. Jennifer Love Hewitt and "Attitudes" podcast host Bryan Safi play 9-1-1 dispatch operators on the show.
So far in Season 5 — which began on September 20, 2021 — we've seen a citywide blackout, Maddie (Jennifer Love Hewitt) suffering from postpartum depression, and the departure of recurring guest star La'Monde Byrd (per TVLine). Oh, and a hospital exploded. All in day's work on "9-1-1." Here's when you can expect the next new episode.
No new episode of 9-1-1 will air on November 22, 2021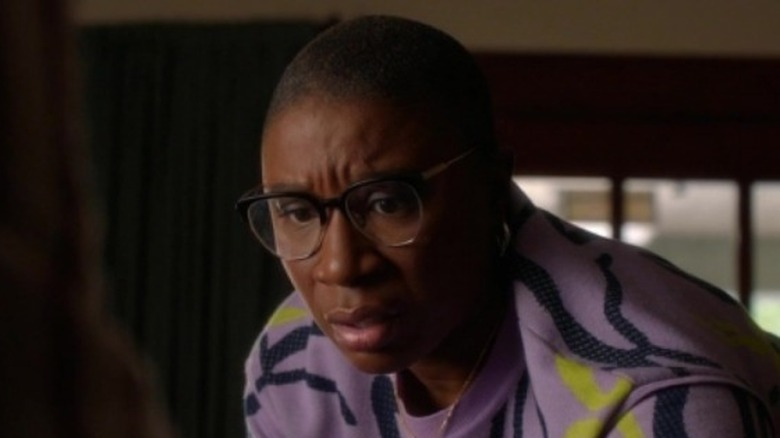 Fox
"9-1-1" is taking a Thanksgiving break this week. The next episode to air will be November 29's "The Past is Prologue." According to the trailer's description, the episode will focus on a massive sinkhole swallowing a chunk of downtown Los Angeles. Bobby (Krause) will lead the team of first responders.
Giant sinkholes are having a moment in fictional Los Angeles. On NBC, new show "La Brea" is all about a sinkhole sucking a number of 21st century folks into a prehistoric land. There are real sinkholes in the greater LA area; one appeared in South LA earlier this year, according to ABC News. So far, however, none of the real life sinkholes have imperiled Peter Krause or taken anyone into dinosaur times. But we can dream.
Promotional photos have been released for the next episode of the season, a Christmas episode entitled "Wrapped in Red." That story will air December 6, 2021, at 8 p.m. Eastern. Season 5 is set to end on March 16, 2022.