Why Camila Vega From Chicago P.D. Looks So Familiar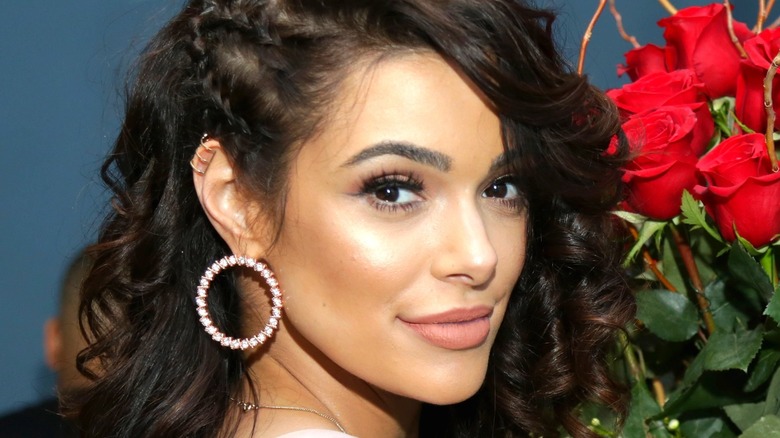 Jerritt Clark/Getty
Cuban-American actress Anabelle Acosta has appeared in a variety of different television productions over the course of her on-screen career (via IMDb). In 2017 and 2018, Acosta made appearances in three different episodes of "Chicago P.D." as Camila Vega, the ex-girlfriend of Chicago Police Detective Jay Halstead (Jesse Lee Soffer). Though Vega didn't realize Halstead was a cop at the time, the two formed a bond during the latter's time undercover. Eventually, Halstead's cover was blown and Vega was arrested for her involvement in her brother's drug operation.
During her short run on the "One Chicago" series, some viewers may have recognized her from her handful of previous roles, but there were probably a decent number of fans that just couldn't quite remember where they saw her last. If you count yourself among the many viewers who thought she looked familiar, it's probably because you caught her on one or more of these prominent series.
She played Phoebe the sandwich girl on Breaking In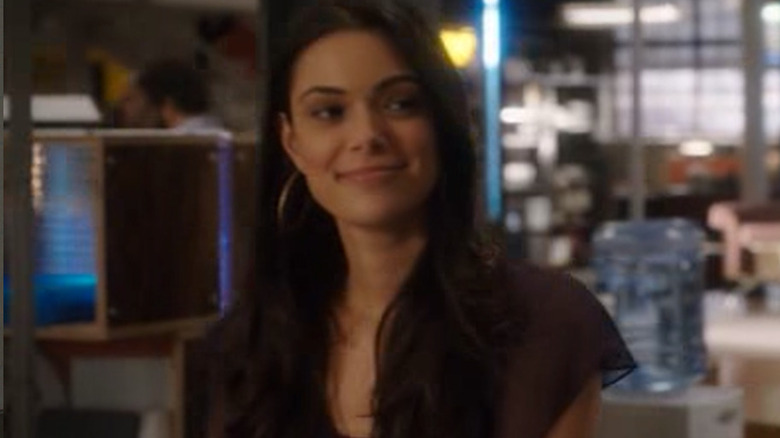 Fox
"Breaking In" was a short-lived comedy series that aired for a total of two seasons on Fox in 2011 and 2012 (via IMDb). Though the series is most often remembered for its cancelation, un-cancelation, and unceremonious re-cancelation (via TV Series Finale), it also happens to be one of the first television productions that Anabelle Acosta took part in. 
In "Breaking In" Season 2, Episode 4, Acosta plays Phoebe, a sandwich girl that super-nerd Cash (Alphonso McAuley) has a crush on. In the opening moments of an episode entitled "Game of Jones," Cash fails to interact with Phoebe in any meaningful way. He is later chastised by the other members of Contra Security for his failure, with Oz (Christian Slater) even noting that Cash couldn't even manage to say, "Hi."
Eventually, Cash's friends help him build up enough confidence to try to talk with Phoebe again at the end of the episode. As the theme song of "Indiana Jones" plays in the background, Cash dons a hat and jacket before strolling towards Phoebe with determination. However, Phoebe, completely unaware of Cash's intentions, walks outside and presses a button that slowly begins to close the sliding door. Cash dives through the entryway, but drops his hat on the way through. 
Unfortunately, whereas Harrison Ford always manages to retrieve his hat at the last second, Cash finds himself crying for help when his hand is stuck in the doorway. Phoebe is never seen again and it is unknown if Cash ever managed to say "hi" to her.
She was a monster on Supernatural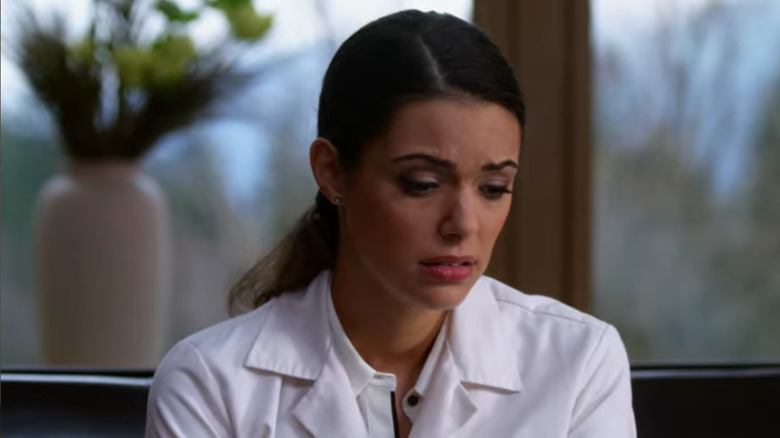 The CW
Anabelle Acosta also appeared in a single 2014 episode of "Supernatural" (via IMDb). In Season 9, Episode 13, Acosta plays a character named Maritza, a manager at the Canyon Valley Wellness Spa. Maritza's business promises customers weight loss results without diet or exercise. After connecting the promises that are simply too good to be true with a set of mysterious deaths, the Winchester brothers begin working at Canyon Valley Wellness Spa in order to closely investigate the strange occurrences. 
Unfortunately for the customers of the wellness spa, Sam (Jared Padalecki) and Dean (Jensen Ackles) discover that Maritza is actually a parasite who sucks her victims of fat — in some cases, fatally. In addition to cupping therapy, Maritza has literally been sucking the fat from her patients' bodies without their knowledge. In most cases, Maritza doesn't kill her victims, but her brother (who is also a parasite) doesn't have the same level of control. After the two are forced to kill her brother, Sam and Dean opt to let Maritza go home to Peru.
She played Natalie Vasquez on Quantico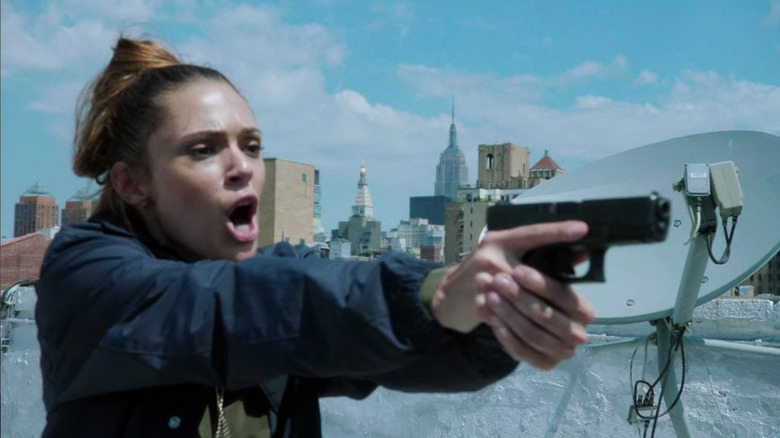 ABC
Anabelle Acosta's first series regular role was as Natalie Vasquez on the first season of ABC's "Quantico." Though Acosta did not appear in the pilot episode of the series, she appeared in most of the season's subsequent episodes. As a result of the series' non-linear chronology, audiences learn about Natalie's tense relationship with Alex Parrish (Priyanka Chopra Jonas) over two separate time periods; one of these shows their meeting at the FBI Academy in Quantico, while the other portrays Alex's time as a fugitive after she is framed for the bombing of Grand Central Station in New York City.
The two start out as rivals at Quantico and each have a relationship with Ryan Booth (Jake McLaughlin), something that leads to some fairly typical love triangle drama. However, sometime after Alex is framed as a terrorist, Natalie eventually comes to her aid. Sadly, Natalie is also the first series regular of the "Quantico" team to meet her demise. The character is killed in Season 1, Episode 13 when a bomb attached to her chest is triggered by Liam O'Connor (Josh Hopkins).
She was in eight episodes of Ballers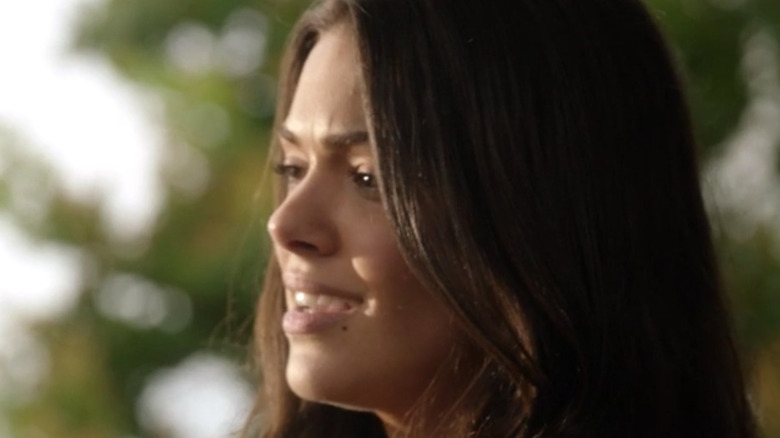 HBO
Anabelle Acosta followed up her series regular run on the first season of "Quantico" with a recurring role on eight episodes of HBO's "Ballers," in which she played a character similarly named Annabella. Annabella is the girlfriend of Ricky Jerret (John David Washington), a wide receiver with a variety of issues, the first of which is incredibly poor judgment. 
In the first episode of the series, Annabella is furious with Ricky when his actions at a strip club result in him being released from his NFL team. She immediately becomes part of the group brainstorming his next move. Though Ricky and Annabella reconcile, she makes him promise to change his ways. She is also sure to point out that she has access to his credit card and is happy to spend money. Eventually, Anabella decides that she has had enough of Ricky's behavior and she leaves him. Despite Ricky begging for her to take him back, Annabella remains steadfast that their relationship is over. Acosta's final appearance in the series comes in Season 2, Episode 5.
In an interview with NY Daily News released around the time of the pilot episode's airing, Acosta said that her character's "strong-mindedness" is what excited her about the role, adding "I would have never played a pushover."