Jason Reitman Finally Answers Fans' Biggest Question About Ghostbusters II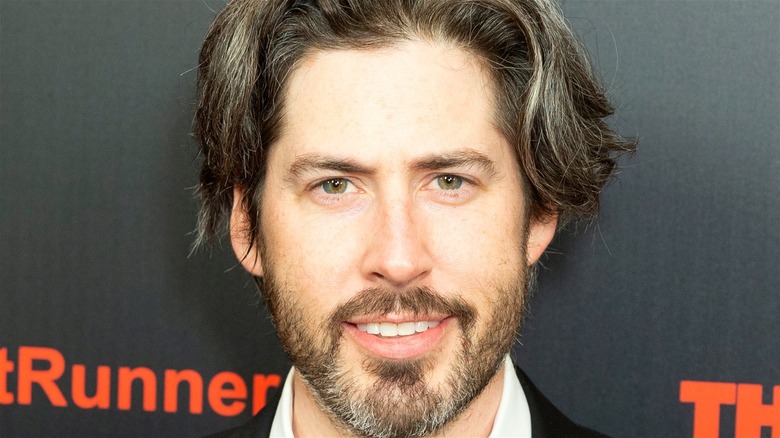 Lev Radin/Shutterstock
"Ghostbusters: Afterlife" is the new sequel to the "Ghostbusters" franchise that premiered on November 19, 2021, and it's very much a continuation of the first two "Ghostbusters" movies. The story follows the young granddaughter of legendary Ghostbuster Egon Spengler (Harold Ramis), Phoebe (Mckenna Grace) as she explores her grandfather's history and picks up the ghostbusting mantle herself.
"Ghostbusters: Afterlife" is very much a movie for "Ghostbusters" fans. That's probably because Reitman himself is a huge fan of the franchise. In multiple interviews he's described himself as "the first Ghostbusters fan," fondly recalling visiting the set of his father Ivan Reitman's movie when he was a six-year-old in 1984 (via CBC). As such, "Ghostbusters: Afterlife" is full of Easter eggs that reference the first two "Ghostbusters" films. While many of these are self-explanatory to fans of the franchise, some of which offer intriguing possibilities about parts of the story that the movie doesn't explain.
In an interview with Uproxx, Jason Reitman shed some light on a few of these Easter eggs and what they might mean for the future of "Ghostbusters."
In Ghostbusters: Afterlife, Egon's backstory is full of intriguing possibilities
First up, Mike Ryan of Uproxx asked about the "Ghostbusters" decal on the Ecto-1, which Phoebe discovers in her grandfather's dilapidated farmhouse. As eagle-eyed fans noticed, the decal is from the first "Ghostbusters" movie, not the second, which means the ghost mascot isn't flashing the peace sign. This means at some point after "Ghostbusters II" Egon must have switched back to the original decal. Ryan asked why.
"I wish I could talk to you about that," Reitman explained. "Well, I'm just saying that's a plot that is not in this film and we have ideas moving forward."
This brings up the possibility that "Ghostbusters II" might not be canon, but Reitman threw cold water on that theory.
"No, 'Ghostbusters II,' definitely canon," he explained. "There are references to 'Ghostbusters II' in 'Afterlife.' We meet Ray working at Ray's Occult. The toaster from 'Ghostbusters II' is in the kitchen in the farmhouse. There's actually lots of 'Ghostbusters II' details but nobody knows 'Ghostbusters II' outside of Vigo the Carpathian and the 'Ghostbusters II' logo. So there's this assumption that it is not canon but it is definitely canon."
Next, Ryan asked about a photo that appears in "Ghostbusters: Afterlife," which shows Egon with a young child. Since the photo was taken in "Ghostbusters II," that begs the question: did Egon have an unmentioned child the entire time? Reitman confirmed that this is indeed the case.
So there you go. Clearly there's a lot of Egon's backstory that still needs to be filled in. If "Ghostbusters: Afterlife" gets a sequel, hopefully we'll get the answers.