The Character Everyone Forgets Carrie Underwood Played In Blue Bloods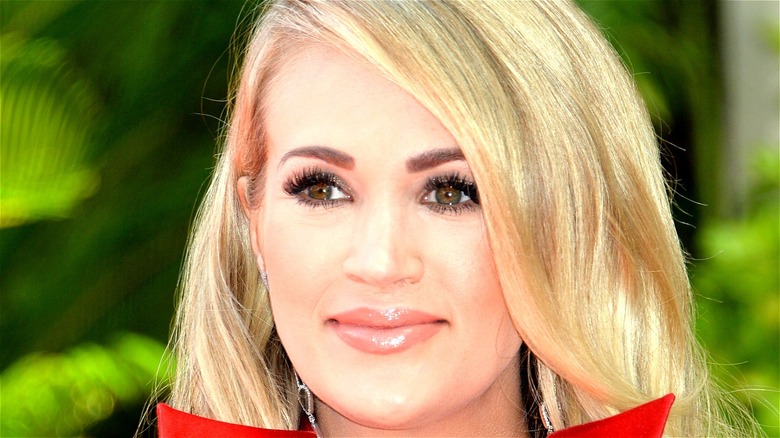 Featureflash Photo Agency/Shutterstock
For years, "American Idol" has functioned as a bonafide path to stardom. The first-ever winner of the reality singing series, Kelly Clarkson, continues cranking out hits and even has her own talk show. Jennifer Hudson may not have won her season, but she'd go on to earn an Academy Award for her performance in "Dreamgirls." It's clear the talents that manifest on the show aren't merely limited to singing, and plenty of people who got their start there went on to join the ranks of Hollywood in spectacular fashion. 
Carrie Underwood may be best known for hit singles like "Before He Cheats," but she's also dabbled in the art of acting from time to time. Shortly after her stint on "American Idol," she lent her voice talents to "Sesame Street" before appearing in live-action on an episode of "How I Met Your Mother" as a short-term romantic interest to Ted. What many fans may not remember is that she also had a small role on the police procedural "Blue Bloods," playing herself, and it'll make you want to go back and rewatch her episode.
Underwood appeared on Season 2's 'Mercy'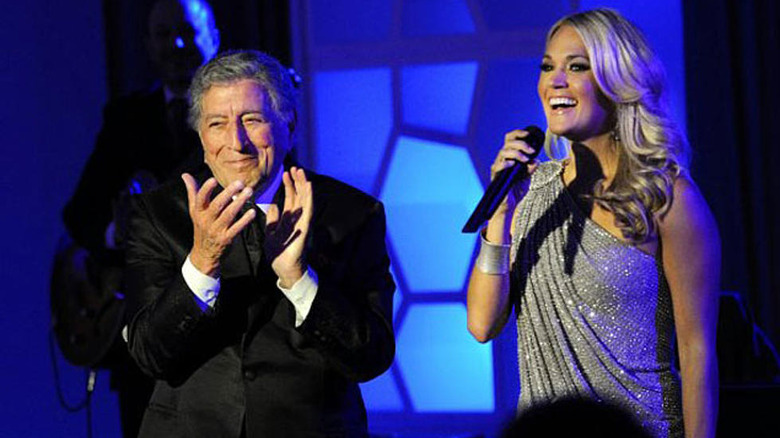 CBS
You'd be forgiven for forgetting about Underwood's role in the show, seeing how it happened all the way back in Season 2. She appeared in the premiere episode when the Reagan family is about to embark on a black-tie fundraiser, complete with a performance from Tony Bennett. The only reason Frank Reagan (Tom Selleck) wants to go at all is that he's an old friend of Bennett's, and when they arrive at the event, Underwood's there to perform alongside her peer. 
It's a worthwhile showcase for the young performer, as she gets the chance to show off her incredible voice to a new audience. Outside of that, she only has one other line where she reminds the crowd at the fundraiser to purchase Bennett's new album. It's a nice reprieve from the usual procedural duties of the show where the Reagan family's tracking down bad guys and putting their lives on the line. Instead, the audience gets to enjoy a serene tune for a couple of minutes until the action resumes. 
Underwood hasn't done a ton of acting since then, instead choosing to focus primarily on her singing career. But if she decided to get back into the circuit, no doubt her fans would welcome her back with open arms.