Is There A New Bull Episode On Tonight? (November 18, 2021)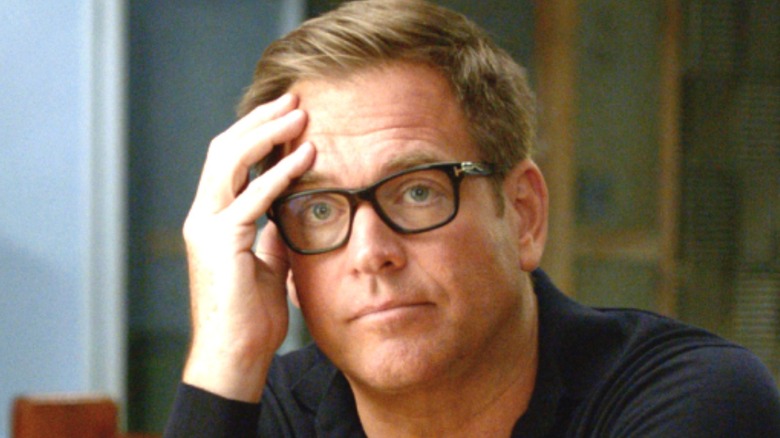 CBS
Nothing beats a good legal drama. Much like police procedurals and medical shows, they provide enough insight into the daily activities of real-life professions to satisfy the curiosity of everyday viewers. At the same time, legal dramas also tend to be overblown and far-fetched, which makes them entertaining shows that manage to provide plenty of thrills and captivating storylines.
"Bull," for instance, is proving to be especially good at doing just that. The series, which debuted on CBS back in 2016, is currently in its sixth season and shows no signs of stopping any time soon. Its story centers on Dr. Jason Bull (Michael Weatherly), a psychologist who advises in matters pertaining to court trial science. He runs a jury consulting agency named Trial Analysis Corporation (TAC), which helps courts select jurors for trials, while also advising lawyers on which arguments will be the most effective at connecting with people.
In the show's most recent episode, titled "Better Angels," Weatherly's Bull has just two days to prepare a case involving an unlicensed midwife who'd been delivering babies in New York. However, the legal expert also finds himself in a difficult spot after being hit with a bribery charge, which causes some of his team members to doubt his innocence. 
Given the show's track record, the next episode of "Bull" should be full of drama, but when can fans expect to watch it?
When can fans expect to see a new episode of Bull?
"Bull" fans can still tune in to CBS tonight to watch their favorite psychologist in action, but the episode that is set to air on the network is a repeat of the Season 5' installment, "To Save a Life." The episode sees Bull and Chunk (Chris Jackson) assisting an emergency room doctor who gets sued for malpractice.
While a rerun is better than no "Bull" at all, viewers who are eagerly anticipating new episodes of the series will have to be patient for a couple of weeks. According to the official CBS schedule, the next installment of "Bull" Season 6, titled "Confidence Man," won't air until Thursday, December 2.
Details about what viewers can expect from "Confidence Man" are being kept under wraps for the time being. That said, the events of the show's previous episode suggest that it will revolve around Bull trying to prove his innocence once and for all. Additionally, while his team members may have had their doubts about him, they seem more inclined to support him now that his career depends on it.