See The Spider-Man: No Way Home Stars React To The New Trailer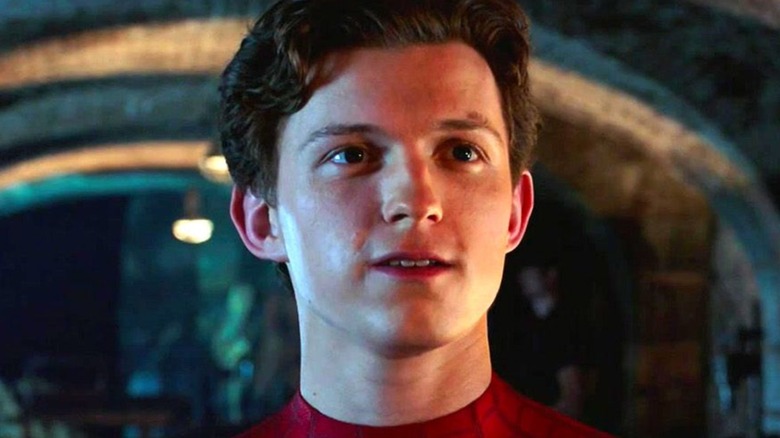 Marvel Studios/Sony Pictures
When discussions of the most highly-anticipated movies of 2021 arise, one would be remiss not to mention director Jon Watts' "Spider-Man: No Way Home." Within the past several months, it has gone from just another Spider-Man (Tom Holland) adventure to arguably the most talked-about and speculated-on Marvel Cinematic Universe installment to date. This was the case before we'd seen anything from the film itself, but once the first trailer hit the internet, the hype reached a whole new level.
Between a couple of new, sleek Spider-Man suits, the return of Alfred Molina as Dr. Otto Octavius, and some implied multiverse shenanigans, MCU fans didn't know what to do with themselves upon seeing the inaugural "No Way Home" teaser. Well, that's not entirely true, seeing as mere days after it was released, they were hard at work campaigning for Marvel Studios and Sony Pictures to put out a second one. On November 16, 2021, the fandom got its wish, and social media promptly lost its collective mind once again.
Marvel die-hards were clearly excited to see the latest "No Way Home" trailer, and they weren't alone. The main cast — Jacob Batalon, Tom Holland, and Zendaya — had equally eager reactions upon checking it out.
Even the No Way Home cast isn't immune to the hype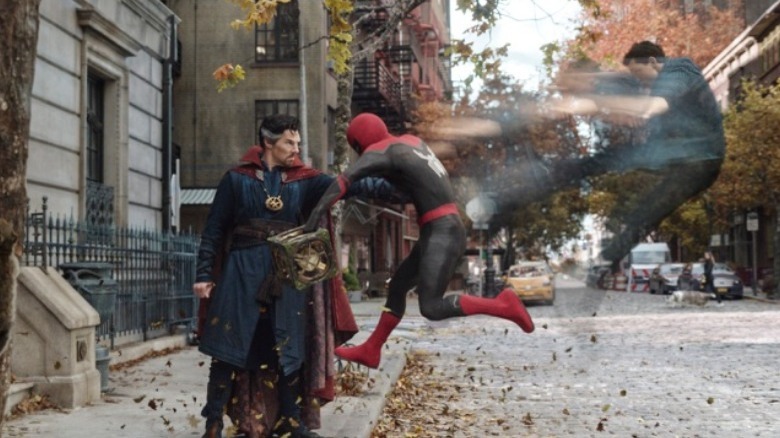 Marvel Studios/Sony Pictures
The second trailer for "Spider-Man: No Way Home" largely built upon the groundwork laid by the first, but it found ways to up the ante at the same time. We got better looks at returning villains like Green Goblin (Willem Dafoe), Electro (Jamie Foxx), and Sandman (Thomas Haden Church), enjoyed more of Spidey's battle on the bridge with Doc Ock, and even saw a snippet of what could be the death of Zendaya's MJ. In essence, it didn't disappoint on any front, and by the looks of it, the cast would agree.
Via the official "Spider-Man: No Way Home" Twitter account, social media users got to see Tom Holland, Jacob Batalon, and Zendaya react to the recent teaser in real-time. Throughout most of its runtime, the trio excitedly laughed, expressed their fascination with the CGI work, and each let out their fair of "oohs" and "aahs." Once it wrapped up, they chatted amongst themselves in disbelief over what they had just seen. Batalon claimed that "people are not ready" for what "No Way Home" has in store, and he's likely right.
"Spider-Man: No Way Home" swings into theaters on December 17, 2021.