Legendary James Bond Actor Roger Moore Dies At 89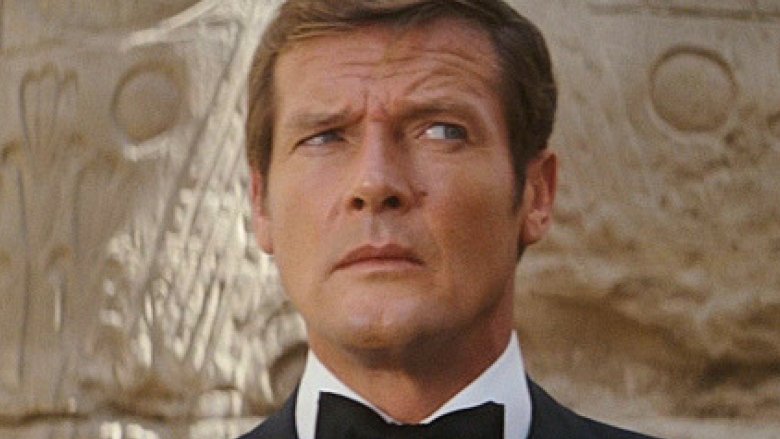 Roger Moore, the actor who played famed spy James Bond the longest, has passed away at the age of 89, his family announced on Twitter Tuesday.
Before Bond, Moore was mainly a TV actor, appearing in series like The Saint, Maverick, The Persuaders!, and Ivanhoe. The actor first took on Bond first in 1973's Live and Let Die, reprising his role in The Man With the Golden Gun, The Spy Who Loved Me, Moonraker, For Your Eyes Only, Octopussy, and A View to a Kill. He left the franchise by choice when he was nearly 58 years old, after having played the spy more than any other actor to date. However, when ranking Bonds, he only considered himself the fourth best, placing his portrayal behind that of Sean Connery, Daniel Craig, and George Lazenby, according to The Hollywood Reporter.
Throughout his life, Moore published multiple books on his time as Bond, including Roger Moore as James Bond: Roger Moore's Own Account of Filming Live and Let Die, My Word is My Bond: The Autobiography, and, most recently, One Lucky Bastard (titled Last Man Standing overseas). 
Outside of acting, Moore was well known for his charity work, serving as a Unicef goodwill ambassador and being knighted in 2003. "The knighthood for my humanitarian work meant more than if it had been for my acting," Moore once said to The Guardian. "I'm sure some people would say, 'What does an actor know about world issues?' But [working for Unicef] I've become an expert on things from the causes of dwarfism to the benefits of breastfeeding. I feel very privileged."
Moore's family wrote in their announcement that he passed away after battling cancer. "The love with which he was surrounded in his final days was so great it cannot be quantified in words alone," they wrote. "We know that our own love and admiration will be magnified many times over, across the world, by people who knew him for his films, his television shows, and his passionate work for UNICEF which he considered to be his greatest achievement." 
Moore leaves behind his wife and three children. He will be buried in a private funeral in Monaco. "Thank you Pops for being you, and for being so very special for so many people," his children wrote in their statement.