The Truth About Joe Exotic's Older Brother, Yarri Schreibvogel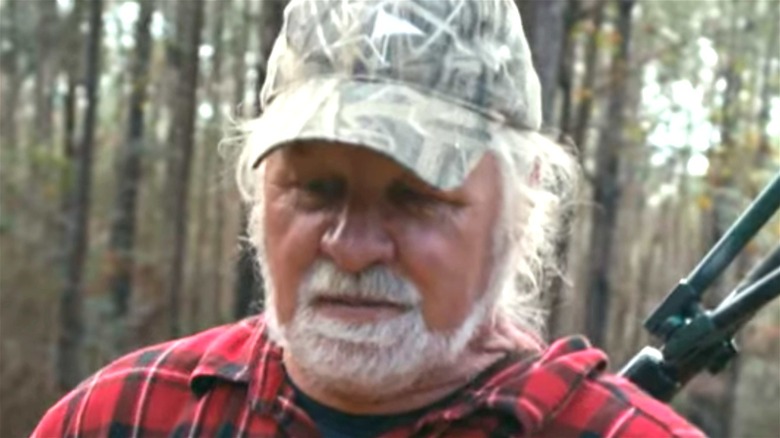 Netflix
When the pandemic first hit and quarantine became a staple of everyday life, there weren't exactly a lot of options for social activity or outdoor events for people to partake in. Naturally, streaming networks became far more popular and subscriptions to these services rose dramatically in 2020 (per LA Times). With an increase in viewers came the increased likelihood of certain shows and movies blowing up. Perhaps one of the earliest shows to take advantage of the new paradigm in an Earth-shattering way was "Tiger King" on Netflix, which was watched by 64 million households in its first month on the streamer, according to Variety.
"Tiger King" centers around the story of Joe Exotic and his G.W. Zoo, which primarily housed big cats. Of course, at its heart, the show is a true crime piece, as it eventually concludes with the details of Exotic's controversial conviction in a murder-for-hire plot involving Big Cat Rescue CEO Carole Baskin. The show became a bizarre event series that spawned a lot of attention and internet memes from its viewers. 
Now, it looks as if Netflix is set to try and recapture that magic with "Tiger King 2," the follow-up season. This particular entry introduces new people connected with prominent figures from Season 1, and one of those people is Exotic's older brother, Yarri Schreibvogel. Here's what we know about him.
Joe Exotic and Yarri Schreibvogel are estranged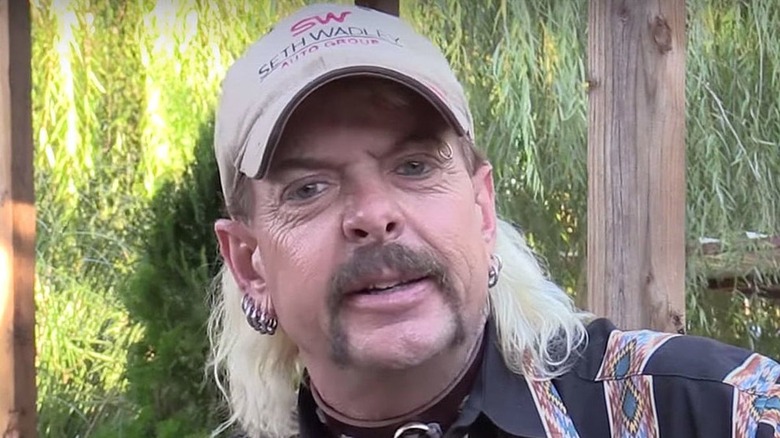 Netflix
The following section of this article contains allegations of sexual abuse.
Given all of the drama and conspiracies at the center of "Tiger King," revelations of estrangement between family members probably won't be that surprising for most viewers. Regardless, it seems as if Joe Exotic and his brother Yarri Schreibvogel currently hold that status, according to the latter's own words in "Tiger King 2." Yarri claims that he hasn't seen his brother in 20 years and that he prefers it that way. While he doesn't elaborate on why there's such animosity between the two, he does say that Joe has "screwed over a million people."
Interestingly enough, according to another documentary about Joe, "Shooting Joe Exotic," the former zoo owner accused his older brother of sexual abuse that allegedly took place when they were younger (via Digital Spy). It's important to note that Yarri vehemently denies these accusations and claims that their rift has to do with Joe's greed more than anything else. Other rumors are that the two became estranged after Yarri outed Joe as gay to his parents (per The Tab).
If you or anyone you know has been a victim of sexual assault, help is available. Visit the Rape, Abuse & Incest National Network website or contact RAINN's National Helpline at 1-800-656-HOPE (4673).
Yarri Schreibvogel and Joe Exotic accused their father of abuse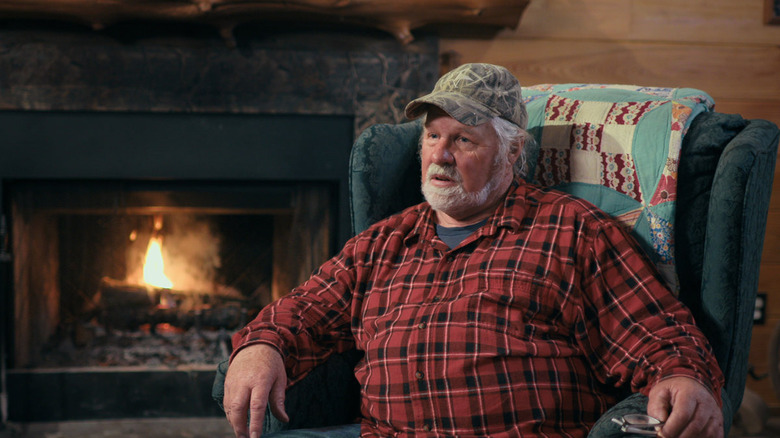 Netflix
The following section of this article contains allegations of domestic abuse and animal cruelty.
While they may not be on speaking terms now, the two brothers did grow up on the family farm with their parents and other siblings: Pamela, Tamara, and Garold "G.W." Wayne. While Joe never really spoke about Yarri or his other siblings on "Tiger King," he did make reference to Garold, who inspired the name of his former zoo and died in a car crash when they were all younger. Before that tragic event happened, however, Yarri claims all of the siblings worked from the time they woke up until the sun went down on the farm.
Yarri also claims that their father was particularly cruel to all of the siblings, forcing them to work while he did nothing. Both brothers have also accused their father of physical and emotional abuse, as well as cruelty to family pets. From the accounts, it doesn't sound like either brother had the best upbringing.
If you or someone you know is dealing with domestic abuse, you can call the National Domestic Violence Hotline at 1−800−799−7233. You can also find more information, resources, and support at their website.
Yarri has appeared in other documentaries about Joe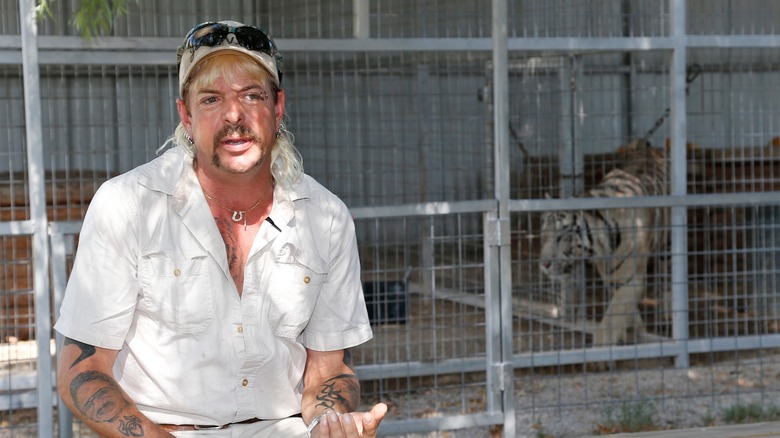 Netflix
While "Tiger King" is probably the most well-known documentary series about Joe Exotic and the exploits and controversies that surround him, the truth is that other documentaries have touched on the topic as well. "Surviving Joe Exotic" is a documentary that focuses more on the animals at Joe's zoo rather than the interpersonal lives of the people who run it. We also have "Shooting Joe Exotic," which is a straight documentary film that dives a little deeper into Joe's life, showing off previously unseen footage of Joe and the aftermath of his arrest.
That latter film also includes Yarri, who provides a little more context for his issues with Joe than he does in "Tiger King 2." It appears that just because the two brothers have not been on speaking terms for 20 years doesn't mean that Yarri isn't prepared to let the world know his thoughts on his infamous sibling whenever he gets the chance.
Yarri claims that Joe exploited their brother's death for his own gain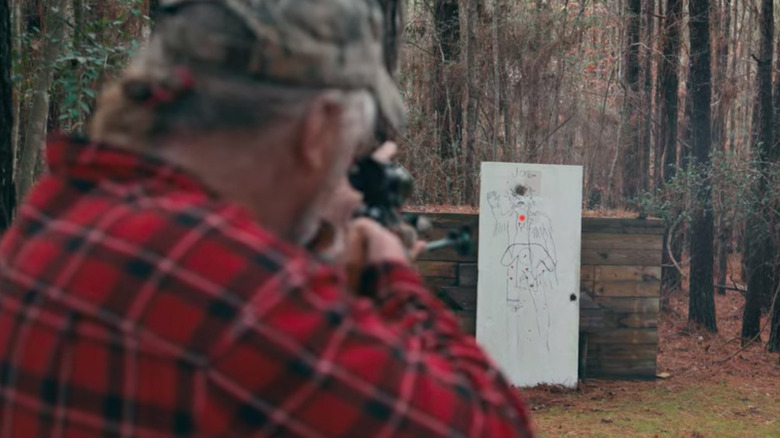 Netflix
As previously mentioned, Joe named his zoo the "G.W. Zoo" after his later brother Garold, whom he talked about in the original "Tiger King." However, Yarri claims that Joe essentially used their brother's death to achieve his goals of opening a zoo. This included, according to Yarri, manipulating his parents into giving him the $250 thousand insurance payout from Garold's death so that he could open the zoo in his brother's name (per Digital Spy). "Greed made Joe what Joe is," Yarri said.
Yarri apparently wanted to use the money to build a soccer field for young children to enjoy. Garold had apparently been a football coach, and Yarri believes that the soccer field would have better honored his late brother's memory. It's important to point out here that a lot of what the brothers say about each other creates contradictions on top of contradictions, and it may be impossible to know where the truth lies — especially when it comes to contentious matters like money.